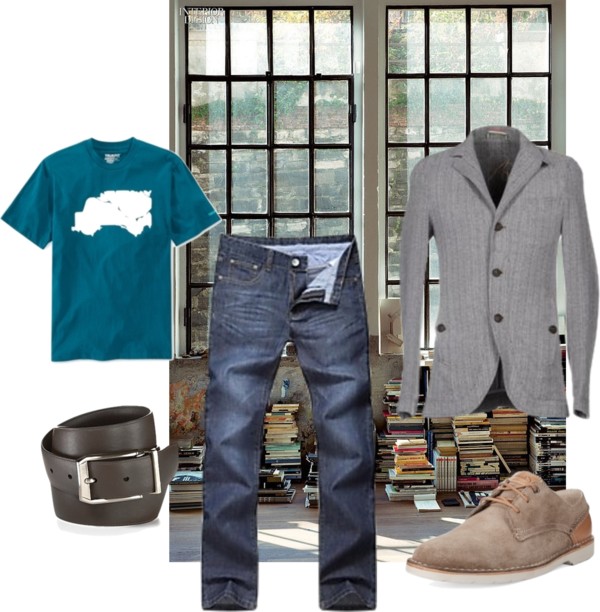 Essential wardrobe checklist for men.  I recently received a request from a reader to put together an essential checklist for men. This is the first part of a two part series on men's wardrobe essentials, with a checklist coming soon. As many of you can attest to, going shopping with your boyfriend/husband/significant other can be a huge chore. If I pull anything slightly different off the rack, my husband looks at me like I've grown a second head and often refuses to even try it on. Or rather, this is how it used to be when he was working in a super casual environment. Then he got a job in the corporate world and suddenly we found ourselves shopping for slacks and ties. From one extreme, think jeans and t-shirts, to the other one of suits, it was quite the shock at first. Slowly but surely, however, we managed to find that perfect medium where he could be confident in his everyday appearance by looking stylish, but not like he's trying too hard.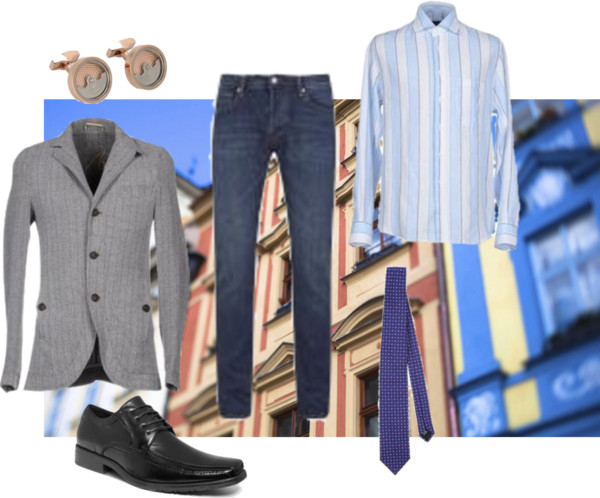 ESSENTIAL WARDROBE CHECKLIST FOR MEN
T-shirts. These are a great basic and a must have in any closet. Of course white and black always work, but make sure you opt for fun colours and an even balance of graphic tees and plain ones. They key is fit. Do not treat t-shirts differently and make sure that they sit on the shoulders in the right spot, just like you would with a dress shirt.
Button down shirts. 5-7 is the perfect number (if you don't have to wear them to work on a daily basis). Have at least 1 white shirt for more formal occasions. 1 or 2 blue ones for everyday and for the others, don't be afraid of pattern and colour. Stripes and gingham are always a great option as they can be dressed up or down. 3 of these should also be French cuffs (more on that in part two). It is very important to have the shirts fit you, so make sure that you get measured by the staff (neck and sleeve length). Once you have your numbers, you can grab shirts in their packaging. Just keep in mind that each shirt line fits a bit differently, so before committing, find out how the brands you like fit your body type.
Sweaters. Depending on the climate that you live in, 2-3 slim fit sweaters in neutrals (gray, navy, black or brown) are a must. You can always layer them over a button down, or for a more casual look, over a t-shirt.
Jackets/blazers. These are going to be your most versatile item. A great blazer can be worn with slacks or jeans over a button down, a t-shirt or sweater. So consider texture, pattern and fabric. Have at least one tweed, one cotton and one light wool blazer on hand.
Coats. 2-3 coats should get you through most occasions. You'll need a casual one that's ideal for weekends or if you are just running errands. The second one, a clean classic cut, is for work so please don't wear it to walk your dog. The third and possibly optional one, is a longer trench style coat that you can throw over a blazer and wear for dressier functions.
Pants. Jeans for everyday. Unless you are in your 20s and super fashion forward, look for darker washes and straight cuts. Keep it simple. As for slacks, look for flat front (they are the most flattering) and stick with neutrals (grays, blacks and browns will work with everything in your closet). If you are feeling adventurous, one pair of lighter colour pants can add a bit of flare to most outfits.
Suit. You'll need at least 2 suits, one lighter gray for the summer months and the other should be dark. I'm a big fan of charcoal, but black or navy works just as well.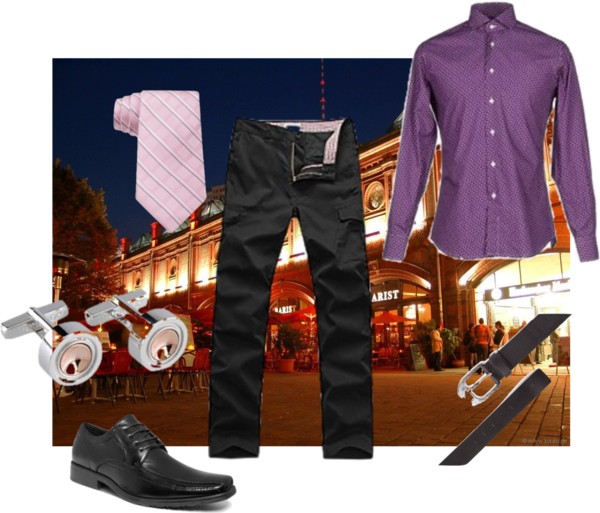 It's easy to walk into a store and become overwhelmed with all the choices, so don't freak out.  Take a deep breath, pull out your list of what you are shopping for and ignore everything else. Looking for shirts? Not a problem, head to that section and take a look at the mannequins. There are sure to be several examples of outfits that are already done for you. Remember, the sales people are there to help. Look around for someone whose style you like and they'll take it from there.
Be sure to come back for Part 2 where we talk shoes and accessories!
What do you like to see your significant other wearing?
Shop now:


*For more essential wardrobe checklist for men follow me on instagram and pinterest*