How to dress in your 40s. So, last week covered the dos and don'ts of dressing for your 30s (How To Dress In Your 30s). The general consensus was that as you enter this stage in your life, you want to start building a more sophisticated and refined wardrobe that better represents your personality and the woman you are becoming. Now let's be clear, this doesn't mean that you need to get rid of all your favourite clothes, it just means that you need to start focusing on how you are putting your outfits together and adding in some higher-end pieces into the mix. This brings us into your 40s. Again, I don't believe that anything is completely off limits and that you suddenly have to cover everything up. I know plenty of women who are in their 40s, 50s, 60s and a couple in their 70s, who have better bodies and better style than many women in their 20s. The way I see it is that your 40s are the next level of fabulous. Sure, you might not have your act together just yet, but by this point you probably have a pretty good idea of what shapes look good on you and what daily uniform best fits your personality.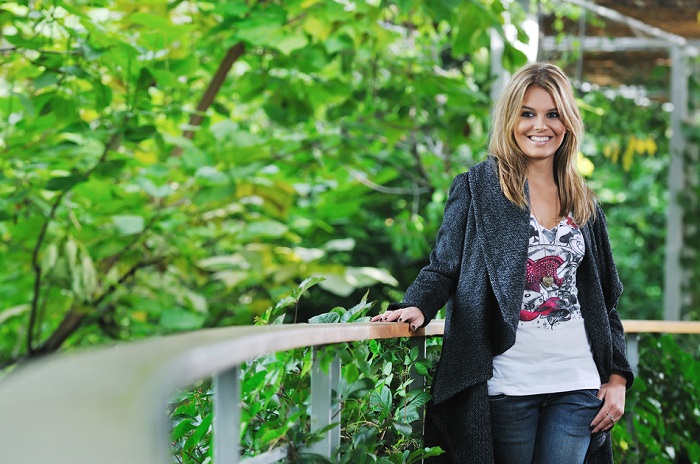 HOW TO DRESS IN YOUR 40s
One traditional piece. Since the 40s are such a transitional, time I think that it's best to stay away from purely traditional pieces because at this point in your life, they will start to age you. When you are in your 20s or even early 30s, your youth makes everything you wear look younger. As you start to get older, it's important to look at what your clothing is saying about you. Sure, there might be room for that lady-like twin set but rather than paring it with with a classic pencil skirt and simple pumps, take that same skirt shape and choose a leather one over a wool. The ideas is to weave in an edgy accent. I think back to my grandmother who was very stylish and mixed the perfect string of pearls with an elegant suit and she looked fabulous, but she was also in her 70s.
Perfect casual. Casual can actually be tough because either it's kind of frumpy (as in I'm wearing a pair of sweats and an old t-shirt while I write this) or it's too young (still have those barely there shorts that you can't bear to throw out). In your 40s, I think it's all about finding that happy medium. Shorts and a t-shirt are fine but try taking one of them up a notch.
If you opt for a pair of jeans (a staple for most of us), then pair them with a fun top that has a great print or even a really sharp button down in a vibrant colour.
The fabric you choose will also make a difference. Materials like chiffon, cashmere or even jersey have a dressier feel than a simple cotton.
You can also try adding a really pretty cardigan with feminine details to counter the casual feel of your jeans.
Love a skinny pant or leggings but don't want to be too casual? Then simply pair them with a longer tunic. Just make sure that you aren't hiding your body beneath it.
When it comes to skirts, make them more casual by adding a less-fitted top and casual footwear. A fitted or pencil skirt will look great with a loose sweater. I also like pairing a colourful tee with an a-line skirt.
Silhouette comes first. I'm always a believer in clothing that fits, but as we get older I think that your silhouette is even more important. It's the overall effect of how your clothing looks and how it shows off your body before going into the finer details. The goal (always) is to look effortlessly chic. Know what lengths look best on you and will flatter your body the most. Know what shapes look best on you and will create the illusion of the shape you want.
Keep it current. While you certainly don't want to dress head to toe in the latest and greatest trend (and certainly not if it doesn't fit you), wearing some trendier clothing is a good idea. Nobody wants to look old, right? Wearing out of date pieces will do just that. So, go ahead and get those on-trend jeans but pair them with a higher end blazer, so you don't look like the 20 year old who just stepped out of the next change room. Just don't be too serious because your clothing should always be fun.
Know where to spend your money. When you are in your 40s you should know what looks good on you and looking uber chic should be a goal. Don't be afraid to invest in some fabulous pieces.
Classic denim. You know those jeans that look like they were made for you, that show off your curves to absolute perfection and make you feel like a million dollars? Buy them.
Anything cashmere. Cashmere is a fabric that always looks sophisticated, but not all cashmere looks good so pick finer blends.
Silk blouse. A blouse is the perfect standby when you are in a pinch. You can wear it for a business meeting or with jeans.
Blazer. Well, a great blazer you'll probably wear forever, so enough said.
Coat. Unless you live in a place where there is endless sunshine and warm temperatures, chances are you'll be reaching for that coat more often than not. Buy it.
Use makeup as an accessory. Yes, you read that correctly. Makeup can easily age you. (Read: Beauty Mistakes That Make You Look Older). Sometimes all you need is a great lipstick, or seductive eyes. I find that as I get older, I like to use less makeup. Some mascara and a red lipstick are all I need to make a bold yet classic statement.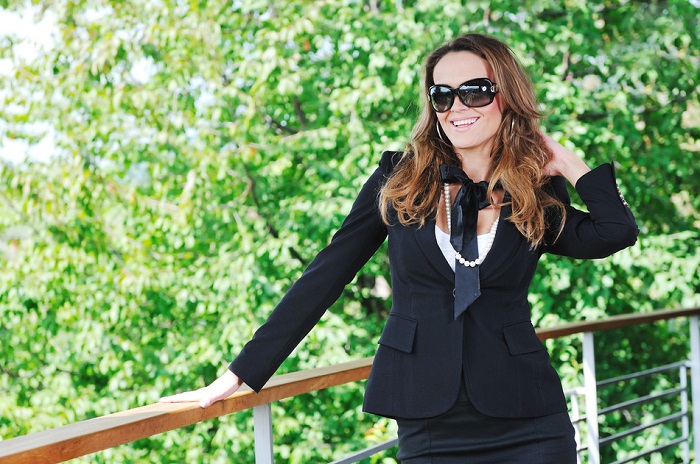 Here's the thing about age divisions. Being 30 most definitely isn't the same as being 40 and being 40 most definitely isn't the same as being 50. Some women can easily transcend age barriers and others need a little bit of help. Either way, these aren't changes that need to be done the second you enter a new decade or even on the eve of a birthday. These are details to start thinking about, so that you can start moulding your wardrobe to fit where you are at a particular point in your life.
What's the one piece of clothing you would spend big bucks on without hesitation?
IF YOU ENJOYED THIS ARTICLE PLEASE SHARE IT AND SIGN UP FOR REGULAR UPDATES

images courtesy of photodune.net


Caroline has worked with international designers in fashion retail and completed professional makeup courses when working in the beauty industry. Her love of writing, photography and film inspired her to work at the Canadian Film Center and then to earn a BFA in Screenwriting. In addition to her blog, Style On The Side, you can see her work in Huffington Post Canada and other international websites.