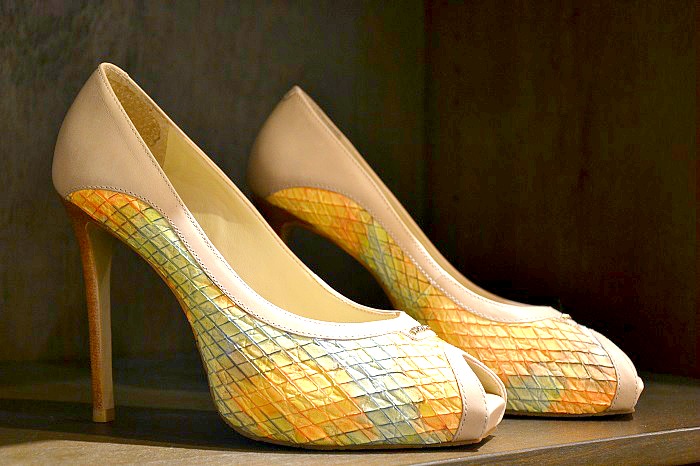 Clothing tips every woman should know. We've all been there, searching through a closet full of clothing, stuff piled up all over the place and yet we have nothing to wear. It's not always about streamlining your closet, but rather it's about having items that fit and work for a variety of occasions. Gone are the days when you are buying way too much stuff you don't need and will never wear. Choose wisely and you'll never be stuck wondering what to put on.

CLOTHING TIPS EVERY WOMAN SHOULD KNOW
Throw out / donate the old. Yup, this is going to be your first step. Take an afternoon (or two) and really pare down your closet. Try everything on and make sure that it fits. Anything that has holes, is stained or doesn't look right needs to go immediately. Clothing in good condition which just doesn't work for you any more can be donated. Colour coordinate everything and make a list of the pieces that you are missing.
Know your style. We all have different body shapes and sizes with parts of us that we like more or less. Learn to play up the parts you love and choose pieces of clothing that will accentuate them. For instance, I like to elongate my torso and show off my neck, so pretty much every t-shirt I own is a v-neck. Also, I like my legs, so most of my skirts are to the knee or just above it (okay, there might be one or two minis in my collection). Simply put, it's what I feel most comfortable in. For more on how to determine your body read this.
Fit your shoulders. When you are trying on a new jacket (or one that's already in your closet), watch that it fits your shoulders. Everything else can be tailored.
Befriend a tailor. I can't even tell you how many times I've been with friends who have scoffed at using a tailor. Frankly, I can't understand it. There's a reason why expertly tailored pieces look so good and it's because they fit perfectly. To give you an example, I have a very inexpensive blue blazer that I purchased at the Gap. Two well placed darts in the back and I get compliments every time I put it on.
Have the right hemline. Pants that are too long or too short look just plain messy. Always hem your pants to match your shoes. Yes, this might mean that you have to own two pairs of the same style if you really love it. Hint, make sure that you wash your pants twice before taking the scissors to them.
Stretch new shoes. Now, I certainly don't advocate buying shoes that don't fit, but sometimes they just need a little softening up to be perfect. An easy trick is to fill a freezer bag with water and place it in your shoes. Put them in the freezer overnight and voila, your shoes have stretched.
Step out of your comfort zone. While they may be a great staple, having a closet full of black turtlenecks and jeans will get boring after a while. Never assume that something "isn't you" in a store and instead try it on. You never know if suddenly it won't expand how you see yourself.
Accessorize wisely. When it comes to handbags, they really are a fantastic accessory and I think most of us don't have a problem buying them. Just choose your bags wisely. Make sure they fit your lifestyle and that you have the appropriate size for every occasion.
Accessorize in colour. If you find that most of your wardrobe is black or a neutral, have a few colourful accessories like jewelry or scarves on hand. They will brighten your outfit and give you that necessary pop of colour.
Learn to sew. Basic sewing skills are a must. There's nothing worse than seeing someone whose sweater or coat is missing buttons or to see a seam coming undone. With a little practice, you'll also be able to darn small rips. I used to darn sweaters with little hearts or flowers to give my clothing a unique look. It's really not hard and takes just a few minutes to keep you from looking dishevelled and frumpy.
Pay attention to labels. Your clothing comes with cleaning directions for a reason. Learn to read those labels or face the consequences… You've just spent your hard earned money on a piece of clothing, so take care of it. Don't wear your best pieces around the house, but rather always fold your clothing and put it away when you get home. This will make it last longer. The same goes for shoes. Clean and protect them regularly. There's nothing worse looking than a woman who is dressed to the nines, but her heels are all stripped and worn down. In the winter, make sure that you clean the accumulated salt off your shoes every night. Hint, you can use your hand moisturizer to clean your leather shoes. All of this takes only a few seconds and goes a long way to increase the life span of your wardrobe.
Have hairspray on hand. Getting a run in your favourite tights can be very frustrating and we know that it can be stopped with clear nail polish. You can also prevent the run from happening in the first place. Simply spray your tights with hairspray to prevent any runs.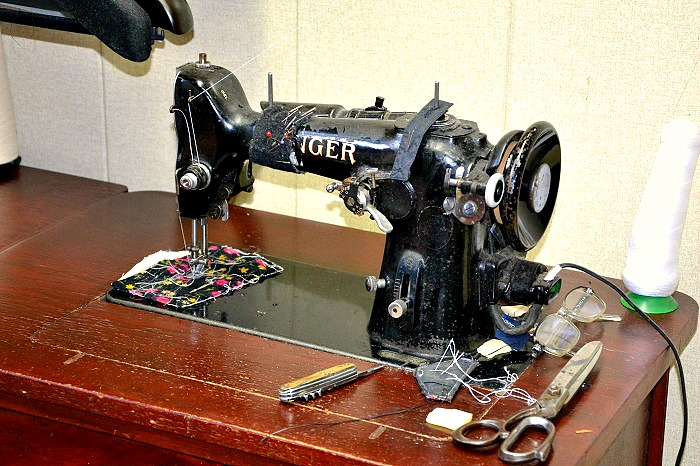 It's all about a little bit of planning and learning some basics. Taking care of your clothing will make it last longer and it will look better. Even if the pieces you own aren't very expensive, with a little care, you can still look like a million dollars!
Do you have any handy tips that everyone should know about?
For more don't forget to follow me on INSTAGRAM and PINTEREST
IF YOU ENJOYED THIS ARTICLE PLEASE SHARE IT AND SIGN UP FOR REGULAR UPDATES


*feature image courtesy of DollarPhotoClub


Caroline has worked with international designers in fashion retail and completed professional makeup courses when working in the beauty industry. Her love of writing, photography and film inspired her to work at the Canadian Film Center and then to earn a BFA in Screenwriting. In addition to her blog, Style On The Side, you can see her work in Huffington Post Canada and other international websites.