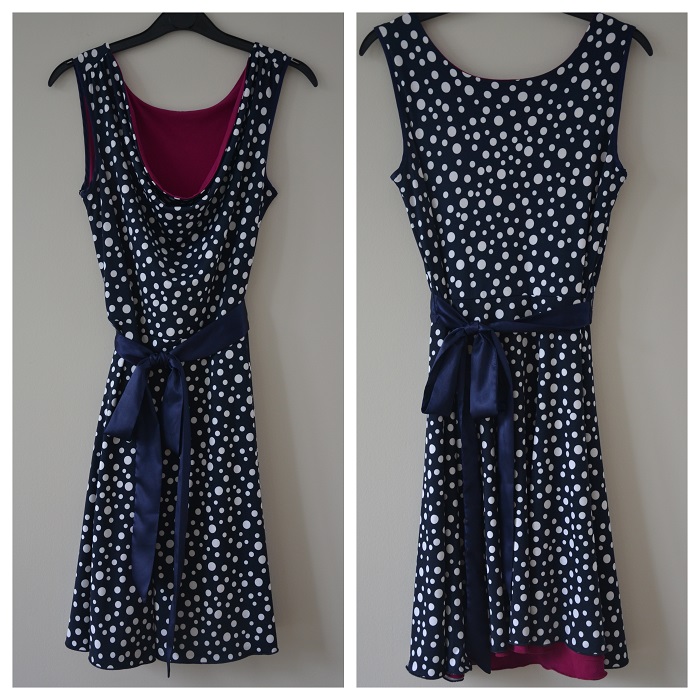 Summer Dresses. You know that store that you always walk by. The window display always looks great, you slow down to take a look but somehow you never go in.  Well I have a store like that called, Blushing Boutique.  I've been by probably a hundred times but I never walked through the door until very recently. After being there for a few minutes, I realized why I had never ventured inside. It was probably because somehow deep inside, I knew that I'd have to buy one of everything in there.
They have some of the best summer dresses and the moment I saw this dress I fell in love. The shape is so classic, nipped in at the waist with a flirty skirt, and I can wear it dressed up or down. Also, I'm sure that navy and white polka dots is a print that I'll love just as much next year as I do right now.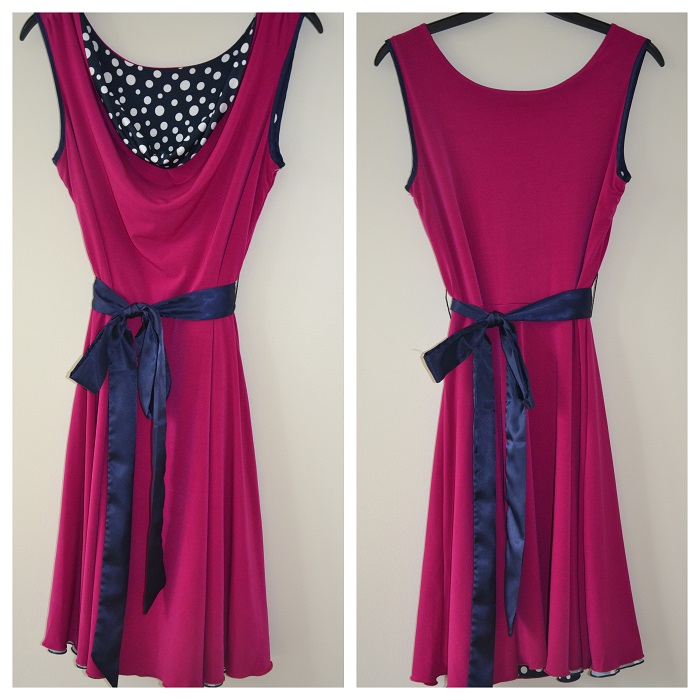 The absolute best part of this dress? What made me fall in love with it even more than I did at first glance? Well…… You can wear it four different ways. Yes, that's right. Backward and forward, inside and out.  So now I have a navy polka dot dress with either a scoop neck or a low back and I have a fuchsia dress with either a scoop neck or a low back. I'm absolutely giddy with excitement over the hundreds of ways I can accessories it! I can dress it up with with heels and an evening bag, maybe something with a vintage feel.  Or, I can dress it down with some sandals and a great hat. I can't wait to see what you guys think of my styling.
I'd like to pass a part of  list  of  things Blushing Boutique loves about the fun and fabulous women they see in their store everyday to all of you:
1)      Your insistence on getting your friends to realize how beautiful they are.
2)      That you represent women of style and substance.
3)      That you care about locally made products.
4)      Your loyalty.
5)      Your fun loving attitudes.
6)      How friendly you are.
7)     Your excitement for each new season designs.
8)     You inspire us to keep creating.
Tell me about your favourite summer dresses
*For more on summer dresses remember to follow me on instagram and twitter*