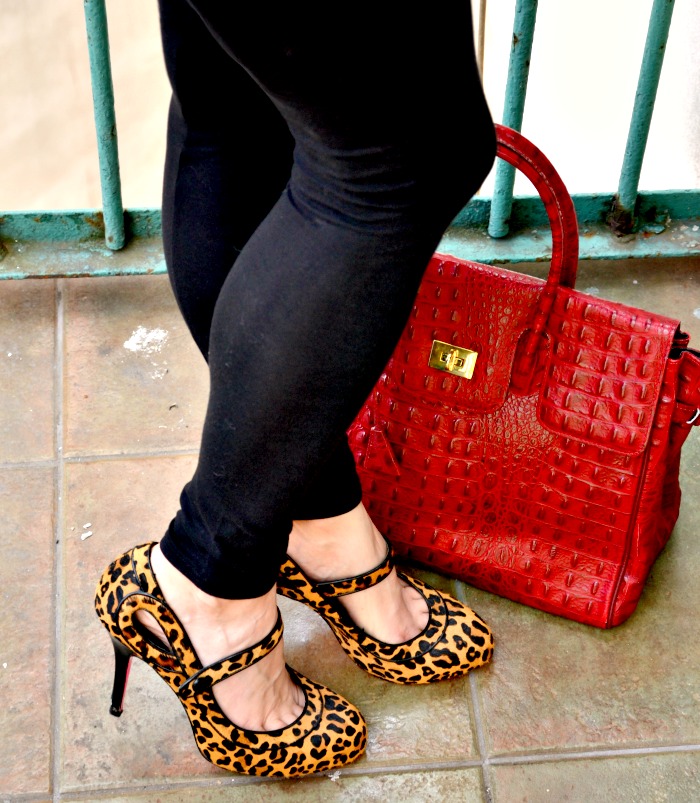 Designer spotlight perfect black leggings. Social media is where I tend to connect with amazing people who are following their passions and being creative. My newest connection is Shirley Yanez, CEO of Venus Cow and the creator of The Perfect Black Leggings. I really love Shirley's story, her ascent as a financial headhunter and then her descent during the big crash of 2000. What stands out for me is her incredible perseverance and passion. In a world where we often hear that something is too hard, or something else is not possible, she did it. Not only is she a life coach, but she has also developed a line of clothing, Venus Cow (made in England),  including her trademarked Perfect Black Leggings.
Feeling and looking good is all about confidence and confidence comes from self belief. The key to success in any journey of change you embark on is all about your mind, body and soul. Life is a journey not a destination. -Shirley Yanez

DESIGNER SPOTLIGHT PERFECT BLACK LEGGINGS
I always appreciate designers who make an effort to produce their creations, from start to finish, locally. It shows that their primary concern is the quality of their pieces and that they care about their customers. When you have a well made garment you wear it with pride, stand a little taller and feel a whole lot better about yourself. Really, I believe that's how every designer wants you to feel when you step out in their clothing.
Take a second to look at the myriad of amazing feedback on the Venus Cow website. Well, I'm throwing my voice right in with all of them. Are you tired of buying leggings that look good in the store but then you get home and realize that they are see through, or they start to bag in the knees? I've also bought leggings, only to find that they are too short either in the leg or they sit too low on my hips. Sigh. Unfortunately, this happens all too often. The first thing I noticed when I opened my lovely package was that the Perfect Black Leggings are lightweight and pleasant to wear, while being thick enough to maintain their shape. I put them through the test (squatting, jumping, stretching) and the verdict is that they look and feel fantastic.  They reach all the way from my ankles to right below my belly button and best of all, they don't roll down when I bend over.
The possibilities are endless with this versatile piece. I'll wear them with cute dresses in spring and fall, I'll wear them to yoga and then throw a tunic over top for a quick coffee with friends. With a pair of killer boots and an over-sized sweater they will be fabulous all through the winter months.

The test results are in and your search for the perfect leggings is over. After having worn them, I'm very eager to try all the other amazing pieces on the Venus Cow site! These pieces are lovingly made, no matter your size or body shape, with real women in mind.
Do you have a pair of leggings that you can't live without?
For more don't forget to follow me on INSTAGRAM and PINTEREST
If you enjoyed this article please share it and sign up for regular updates.

The opinions in this piece are my own and I was gifted the leggings after deciding to write about the brand. Feature image and video courtesy of VenusCow.com