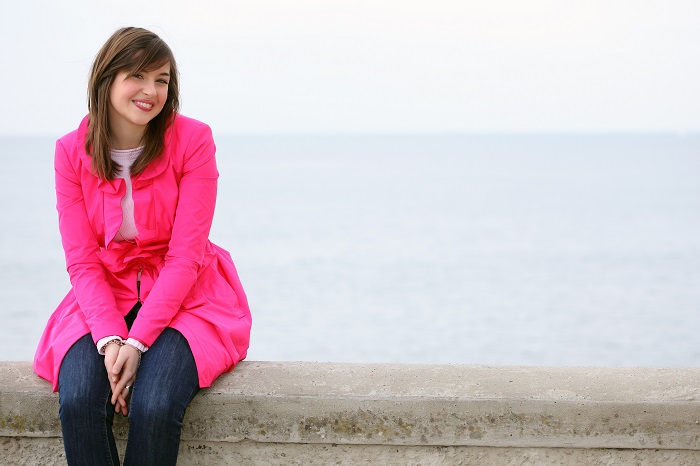 How to wear pink for fall.  Fall is such a transition period. There are days that are so warm that you think it might be summer again and then there are days that leave you feeling like you'd love to jump on a plane to warmer places. Of course, fall has the abundance of beautiful rich colours, reds and golds come to mind, but no shade should be off limits. Over the past few years pink (in all its incarnations), has made its way into our fall fashion wardrobes and if not, then it should have!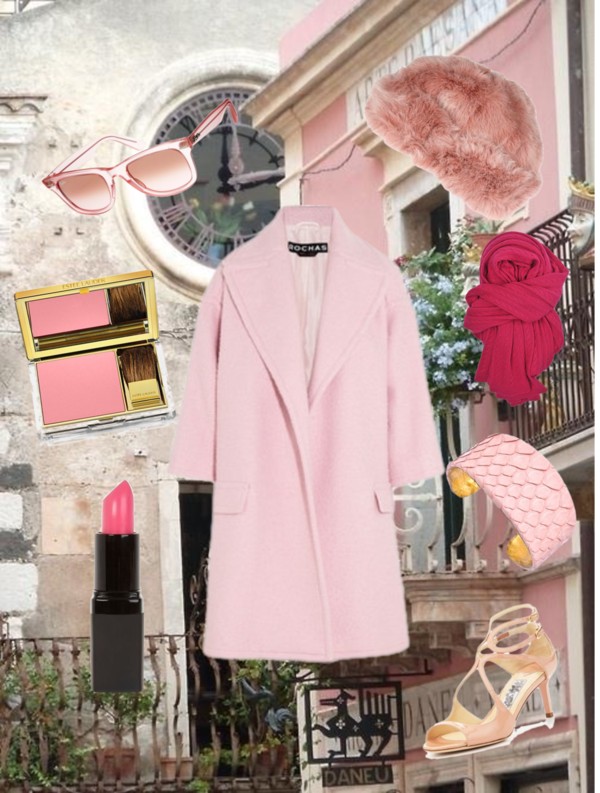 HOW TO WEAR PINK FOR FALL
Fabric.  Some of the best fashion styles revolve around layering, come fall. Have a pink lacey skirt that you loved wearing in the summer? Simply pair it with a great (maybe vintage?) denim jacket and a pair of ankle boots for a great fall look. A pink shell will look chic under a structured blazer. This time of year, it's all about creating visual interest by combining textures and colours.
Silhouette. Pink never fails to remind me of pointe shoes and tutus which is always a good thing, but maybe it doesn't scream professionalism when you are going to work or just out for a coffee with friends. A streamlined silhouette goes a long way to keeping you looking sophisticated. It's best to stay away from overly poufy skirts and instead try to pair a very feminine piece with a more masculine or edgy one. A moto jacket, casually thrown over a frilly blouse, will always work as will a pair of black knee high boots with, say, a pink shift.
Accent. Have a piece that you are dying to wear but not sure how? Simply keep the rest of your outfit to a sleek monochromatic shade. A soft pink paired with  ivory or cream has a luxurious elegance. Think a chic off-white coat over a pink blouse. If you are going for a more modern edgier look, pair a more intense fuchsia with black or grey. If all else fails, use pink as an accent piece. A pink bag can take you straight through into the winter months. A pair of bright pink heels will look great with jeans or just about anything in your wardrobe. When found in earrings or a necklace, pink will look warm against your skin tone.
Shade. While red or khaki green and pink may not be for everyone (although it can look pretty great depending on the pieces), don't be afraid to make a statement. A colour blocked pink and navy coat will look sharp over neutral jeans and a white tee. If you are going this route keep your accessories simple and clean.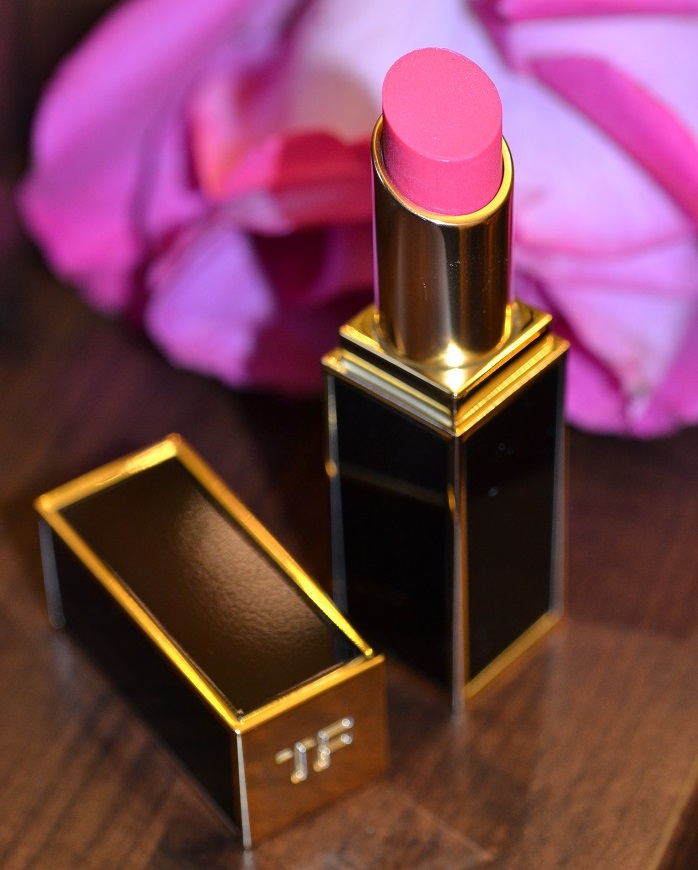 Whether you love it or hate it, know that pink is one of those colours than can brighten any complexion. While going head to toe in a soft pink may be great on a 5 year old, choosing a single standout piece is guaranteed to make you smile. Besides, pink comes in so many shades, tones and saturations that there's a hue for everyone. Remember that makeup counts too. The weather may be cooler and the days may be shorter but a bright pink nail polish or lipstick will always brighten any day.
What's your favourite way to wear pink?
Some of my favourite pinks for fall:
For more don't forget to follow me on INSTAGRAM and PINTEREST
IF YOU ENJOYED THIS ARTICLE PLEASE SHARE IT AND SIGN UP FOR REGULAR UPDATES


Caroline has worked with international designers in fashion retail and completed professional makeup courses when working in the beauty industry. Her love of writing, photography and film inspired her to work at the Canadian Film Center and then to earn a BFA in Screenwriting. In addition to her blog, Style On The Side, you can see her work in Huffington Post Canada and other international websites.