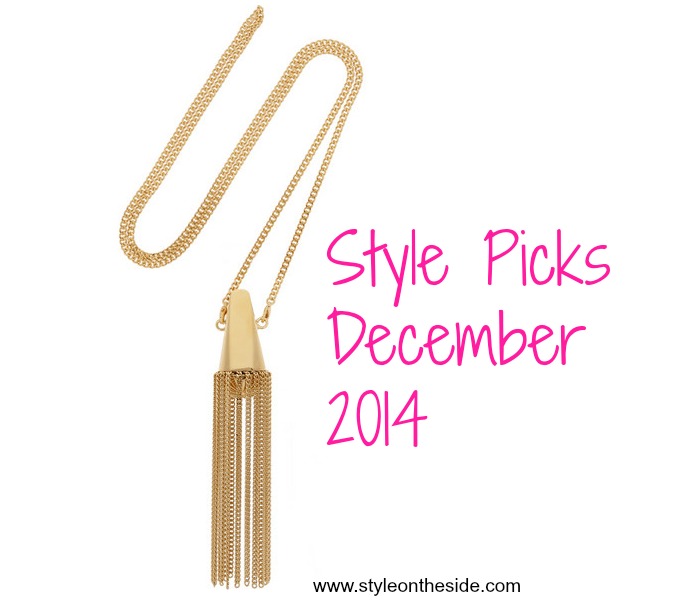 December style picks 2014.Well we've finally reached the month of December and the final few weeks of 2014. It's unbelievable how quickly the year has gone by. This is the month of sparkle, of gold and of femininity. Picture liquid metals, twinkling lights and lots of sparkle to fill your weeks. December is a month of statements. It's a time when great memories are made and we have the chance to reconnect with friends and family. Traveling often plays a large role in our schedules, as do New Year resolutions and the promise of great things to come in the following months.
DECEMBER STYLE PICKS 2014
A great clutch. A feathered clutch, like this one from Kate Spade, is a great addition to any outfit. Feathers have a beautiful visual symbolism as they are strong, but with an airy and light quality.   A feather clutch will look elegant when paired with your favourite little black dress or as a standout in contrast to a deep burgundy cocktail number which is the colour of the season.
A statement necklace. A gold tassel necklace is like liquid metal adorning your neck.  For a casually elegant look, I would wear it over a black turtleneck sweater for day or with a structured tuxedo suit for night.
A fabulous pair of heels. These chic heels from Gino Rossi are a statement must have for every fashionista. They are the perfect nude shade to help elongate your legs, but with an added twist of glam by way of a velvety black bow.  The ankle strap and cut give them a retro feel, which will contrast wonderfully with any contemporary outfit.
A signature scent.  A beautiful scent evokes wonderful memories and what could be better than remembering past holidays shared with loved ones? This delicate rose scent from Le Labo is feminine and elegant.  A solid perfume is ideal to toss in your bag for easy applications throughout the day.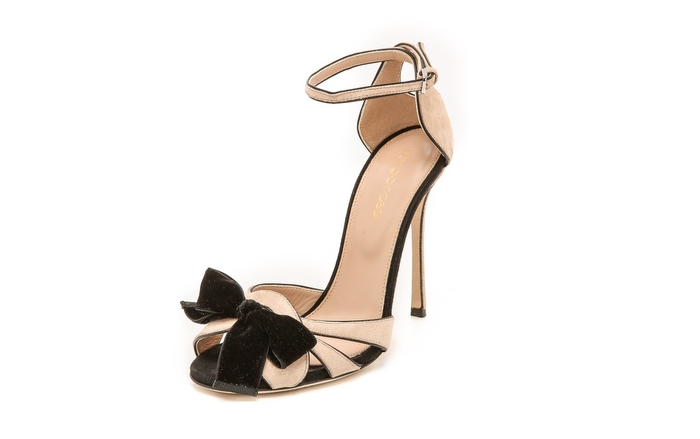 What are some of your favourite style picks for December?
Shop December's picks now:


*For more December style picks 2014 follow me on instagram and pinterest*