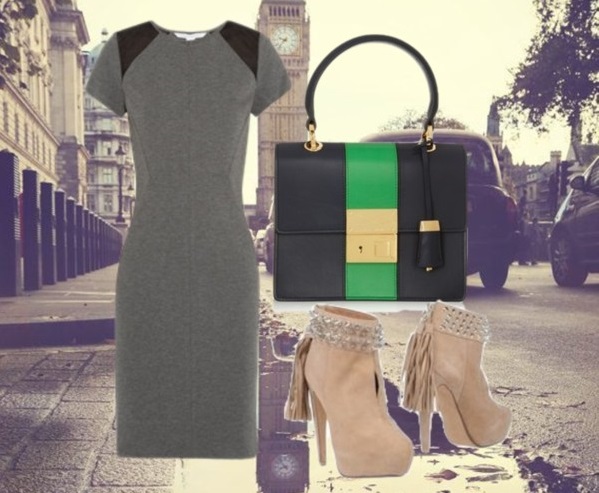 How to wear fringe for fall 2014. I remember years and years ago running around downtown Toronto, helping my friend look for the perfect fringe jacket. It had to be the exact shade of tan with just the right amount of fringe and be just the right length. This was a time when when we were all a little obsessed with a First Nations-inspired look, as we were studying a lot of First Nations artists at the time.  Today, however,  I'm not referencing the fringe of old, since we aren't living in a late 1800s western film. This new fringe is fresh and contemporary, with a strong dose of edgy cool.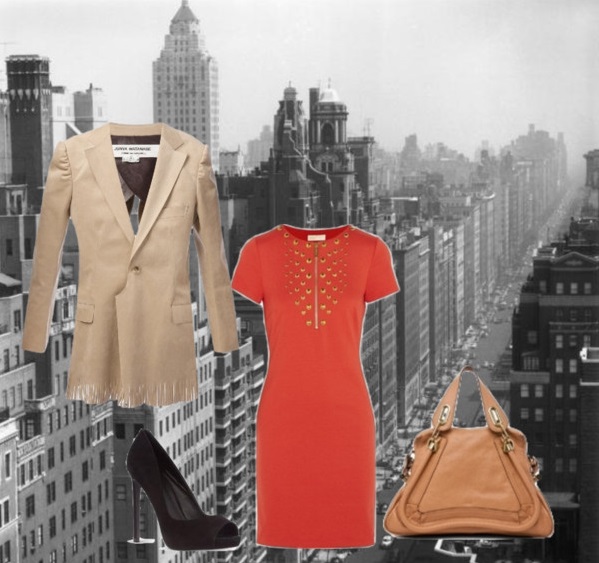 HOW TO WEAR FRINGE FOR FALL 2014
On a bag.  If you are unsure about how to wear fringe or whether it will fit with your style, simply start small. A fringed bag is probably the easiest way to dip your toes in this trend. You can simply add a small tassel to your favourite bag or find one with a little bit more flair.
On boots. I wear a pair of ankle boots with some fringe attached to the zipper. It moves as I walk, adding a fun detail  to my outfit. Since the fringe adds a lot of visual interest to my outfit, I keep the rest simple. An pair of skinny jeans or a straight cut skirt are the ideal compliment.
On clothing. Unless you are going for a country and western vibe, pair fringe with sleek and modern pieces. A fringed skirt will look fresh with a structured jacket. For an evening out, slip on a fringed dress or fully fringed skirt and a classic pair of high heels for a romantic night out.  Or a try a currently on-trend blanket coat with a fringed hemline. It will be the standout piece in an otherwise classically streamlined outfit.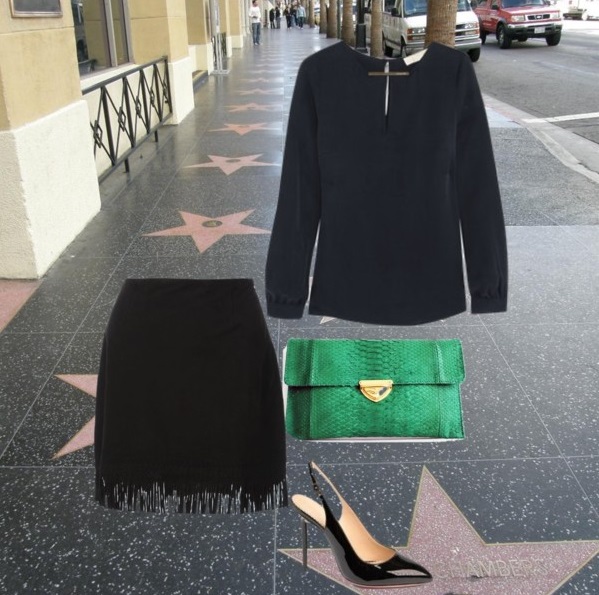 To keep from looking like you've stepped out of a vintage shop or that you've spent the weekend at a festival, pick only one piece with fringe and make that your statement. If you are looking for some great fringe jewelry then head straight over to MYCACouture who makes fringe as you have never seen it before! Remember that  with fringe, a little goes a long way. The verdict? This is definitely one of those trends I can get on board with.
Are you wearing fringe this fall?
Shop for fringe now:


*For more on how to wear fringe for fall 2014 follow me on instagram and pinterest*