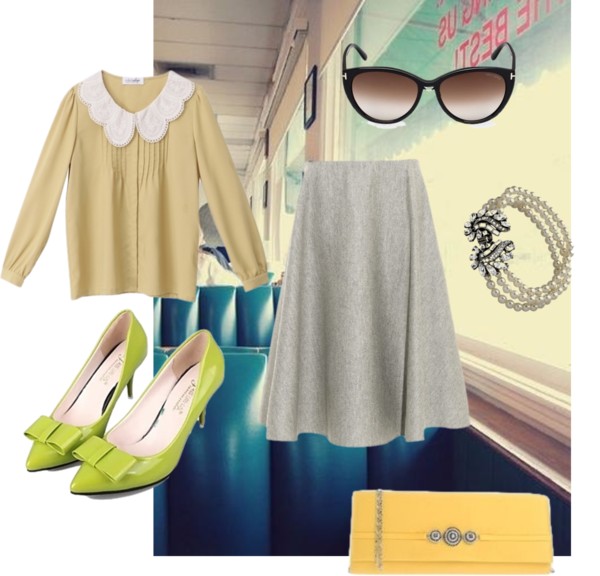 How to add 50s style to your wardrobe. We've already looked at how to add 40s style into your wardrobe and now it's time for the 50s. There are so many great aspects to 50s style: defined waists, shirt dresses, full skirts, capri pants and envelope handbags just to name a few. I'm willing to bet that we all have some of these items in our wardrobes. That's because the clothing of the 50s celebrated femininity and the outfits, whether for work or play, were pretty and flattering on a woman's body.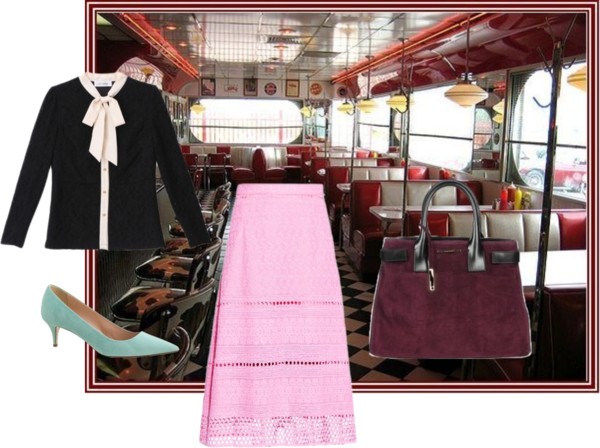 HOW TO ADD 50s STYLE TO YOUR WARDROBE
Day. For day, opt for easy pieces that you can move around in. Combine wrap dresses with a fuller a-line shaped skirt, ballerina flats or open toe heels and your favourite purse and you are well on your way to achieving a 50s style look. To add some flair, opt for pretty polka dots or plaids. Not into skirts? No problem, simply pick up a pair of slim capri pants and pair them with a boxy Chanel inspired jacket. It will show off your waist and your legs will look lean and long. For business, any jackets should be fitted, without a collar or a small round one and contrast piping is a bonus. If you are looking for a 50s inspired work outfit, then reach for a great knee length (or just below) pencil skirt in a rich jewel tone. Once again, that cropped jacket will show off your shape.
Evening. This is where you get to break out the tulle, chiffon or silk. Opt for an elegant mid-calf length and make sure that you are showing off your waist. For a special touch, consider donning a pair of gloves and accessorizing with a sleek clutch and pearl and diamond jewelry (no, it doesn't have to be real).
Rock 'n roll. When I picture the 50s, Grease comes to mind. To get this look, opt for dark skinnies that you can roll up to show some ankle. For your top, choose a fitted sweater or a t-shirt in deep colours. Don't forget to throw on a motto jacket and an eye-catching pair of stilettos. Of course, this look wouldn't be complete without a bright scarf worn either in your hair or around your neck. This figure accentuating style may not be for everyone, but with a few small tweaks and a little bit of creativity, you can always make it work.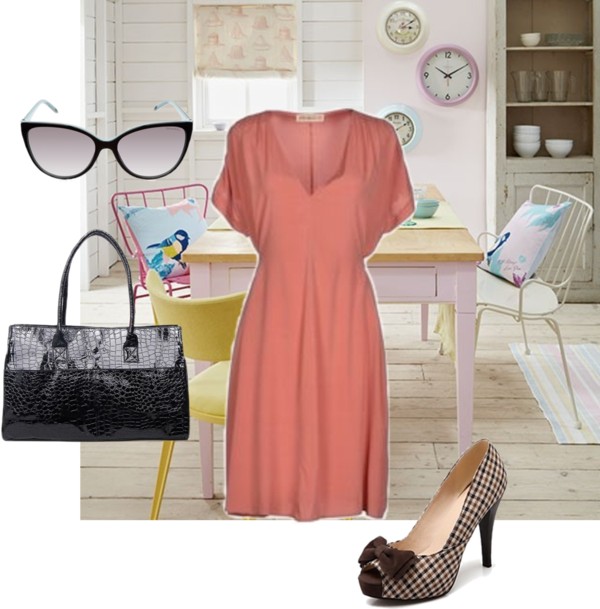 Just like with any era, the trick is to be inspired by a look without copying it exactly. I like to pick one item, such as a head scarf or a vintage style purse or even a pair of fabulous elbow length gloves and make that my focal piece. This way, my look embodies the era without becoming a costume.
What do you love about 50s style?
For more don't forget to follow me on INSTAGRAM and PINTEREST
If you enjoyed this article please share it and subscribe for regular updates.