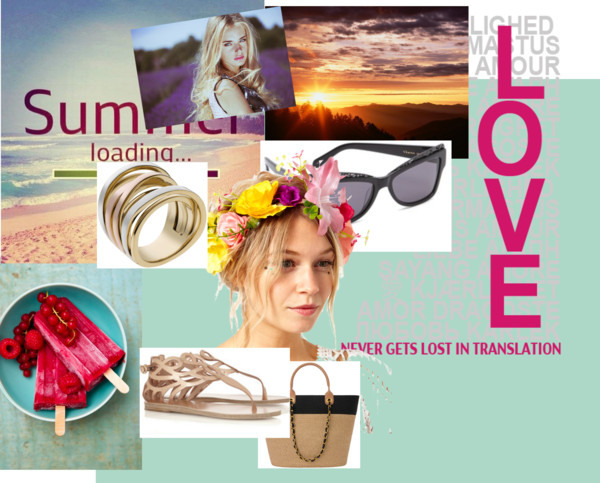 How to wear flowers in your hair. One of my fondest childhood memories is sitting in a large field, picking tiny wild daisies that where just the right length for my mother to make me a wreath.  I even have old photographs of both my sister and me, running around with wildflowers in our hair. Then as I got older, I abandoned the classic wreath and adopted a large orange flower clip which I wore religiously during a glorious summer in Spain.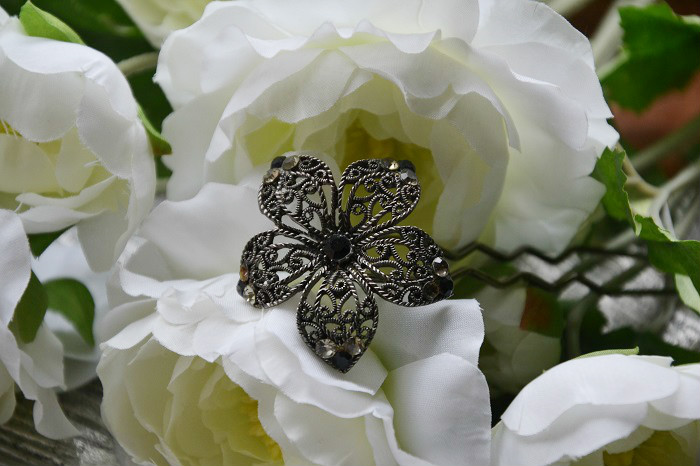 Now, however, while I still love the look of flowers, I am afraid that they are very young looking. They may be appropriate in certain situations,  during festival season for instance, but it is tough to wear them for everyday. Yes, they are frequently seen on brides and bridesmaids, but who wants to wait for a wedding? Somehow though, I just can't stop thinking about wearing flowers in my hair. So I've searched high and low for some options which I can incorporate into the every day.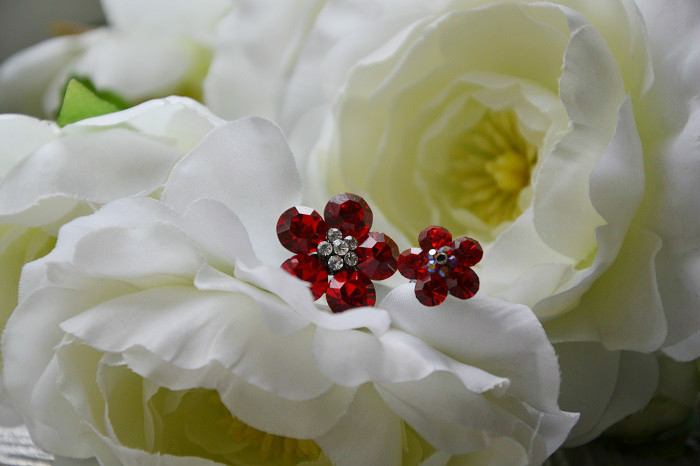 How to wear flowers in your hair
Keep it simple. In this case, less is best. Of course, if you are going to a music festival, a large flower wreath will become part of your "costume" and is very appropriate. For daily city wear, a small, understated hair clip  is perfect. Think of it like a pair of earrings. It doesn't need to be overwhelming, it just needs to be delicate and feminine.
Sparkling summer nights. I have a few tiny clips adorned with crystals that I sometimes like to wear for an evening out.  A larger sparkly hair comb can be used to sweep your hair into a messy bun or chignon. This is perfect for a fun night out when you want to add a some glamour  and romance to your look.
On the weekend, why not intersperse some flowers in a messy side braid. The flowers will add a touch of the exotic, acting like little colourful points of interest. Of course, you could always opt for a pretty and girly look by tucking a flower behind one ear. A great tip to keep the flower secure, is to simply use a hair pin to hold it in place.
Adorning oneself with flowers is as old as fashion itself. In some cultures, the type of flower you choose or where you fasten it has significance. Even the flower itself might hold a deeper meaning. The classic daisy represents loyal love, simplicity and beauty. Gardenias signify a secret love. The tuberoses, with its potent scent, are all about forbidden pleasure. Of course, a classic rose embodies love. For me, whatever the meaning, I think a flower detail is feminine and effortlessly chic.
This summer I invite you all to a flower party! Will you be wearing flowers in your hair?
Some great ideas for how to wear flowers in your hair 


*For more on how to wear flowers in your hair follow me on instagram and twitter*