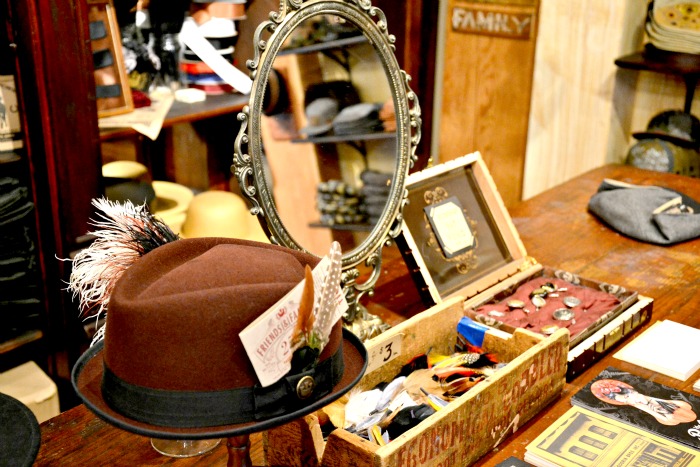 What your hat says about you or how to choose the best hat to fit your personality. I'm still getting a lot of comments and questions about a post I wrote, Best Hat For Your Face Shape (I recommend that you start with that post, so you know what to look for in your new hat).  I thought I'd follow it up with a post on how hats can be representations of our personalities. I'm not one to shy away from hats, but I do go through phases. Sometimes I wear them all the time and sometimes they just gather dust, but one thing is for sure, I love them and will never walk by a hat store without, at the very least, slowing down to decide how badly I need a new one.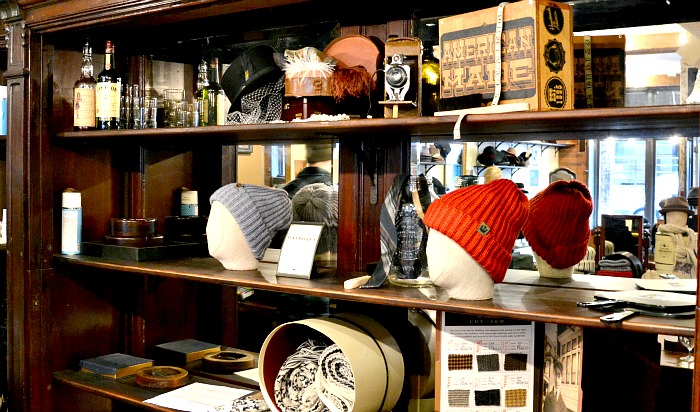 WHAT YOUR HAT SAYS ABOUT YOU
Beanie. Once the exclusive domain of hipsters and young kids, the beanie has become a mainstream staple. The way you wear it, however, can say a lot about you. There are probably as many ways to wear a beanie as there are hats out there. Paired with denim and a great tee (and most likely worn year round) screams hipster. Worn with workout gear, it gives you a cool, off-duty look and teamed with business attire,  it says that while you have to wear semi-formal attire to work, you still prefer the no fuss feel.
Beret. Although it is now a symbol of the broody, misunderstood poet or the chic Parisienne, let's not forget  the "tough" history of the beret. It was traditionally worn by the Basques and by the military (it even gives a name to an elite unit, the Green Berets). If you favour a beret, then you have a strong artistic side that needs to be nurtured, but you also know where your life is going. The beret will always embody the air of timeless style and confidence.
Cloche. A throwback to the earlier part of the 20th century, the cloche hat had many incarnations. Usually made from felt and worn low on the forehead, it also came in beaded versions for night and straw for the summer months. If you are partial to a cloche, you probably love everything vintage and high style, with a particularly strong inclination for the roaring 20's.
Fedora. Originally a man's hat, but also widely adopted by women everywhere, a fedora screams cool. You are strong and don't like to take no for answer. The classic of the classics, a fedora oozes chic sophistication and will elevate any outfit. You are a true fashionista at heart who identifies with all of the suave and glamorous icons of the silver screen and the rouges of the 20s and 30s.
Newsboy/schoolboy/cap. Although each one of these hats has its own unique history, they are all similar in style so I'm putting them into one category. This style comes in a variety of fabrics, from rich suede to a refined tweed, so you can find your perfect match. Although you certainly have a deep appreciation for history and tradition, you like to take it with a contemporary twist and make it all your own.
Wide brim floppy. A floppy hat says 70s style bohemian elegance and if you favour this style, you love to be noticed in a crowd. Always smiling and full of energy, you can put a positive spin on any situation and have a way of making people feel at ease. You are the creative type who enjoys fashion and dressing up. Accessories are your obsession and anything that sparkles usually finds its way into your closet.
Baseball cap. All American casual style with a sporty vibe, the baseball cap has been around for years. Once worn by athletes, then school kids it has now been elevated to street style and even spotted on the runways. Whether you prefer to wear your hat bejeweled or in its natural sporty state, you are someone who appreciates the urban jungle and being active (hey walking around the city counts too).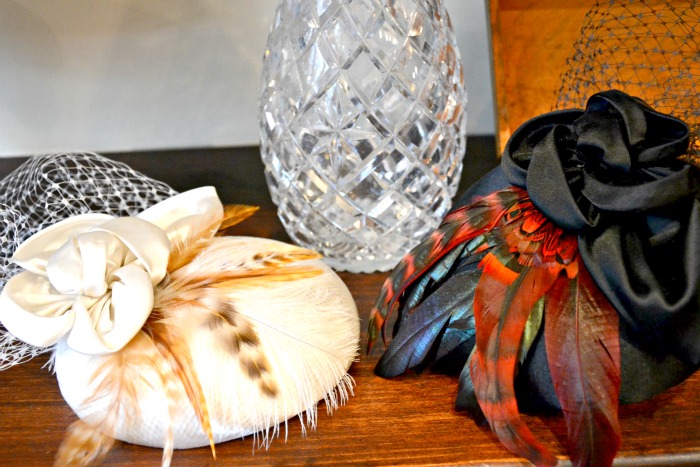 So, which hat best fits you? (If it helps, I love them all and they change dependent on my mood and the time of year).
For more don't forget to follow me on INSTAGRAM
IF YOU ENJOYED THIS ARTICLE PLEASE SHARE IT AND SIGN UP FOR REGULAR UPDATES

Caroline has worked with international designers in fashion retail and completed professional makeup courses when working in the beauty industry. Her love of writing, photography and film inspired her to work at the Canadian Film Center and then to earn a BFA in Screenwriting. In addition to her blog, Style On The Side, you can see her work in Huffington Post Canada and other international websites.