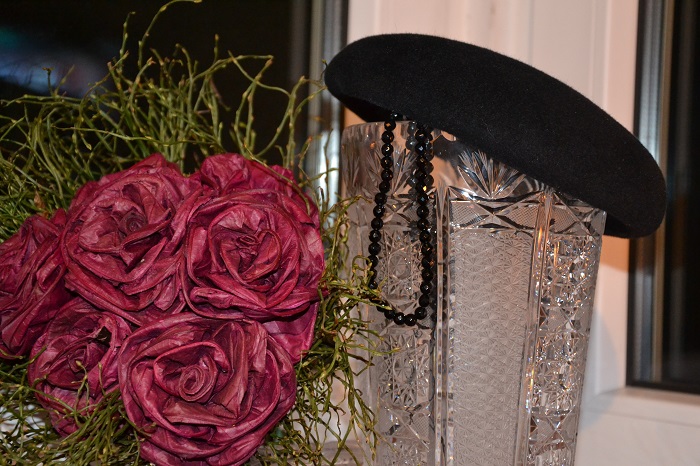 Crystals. In my last post I spoke about berets and how they are perfect for almost every occasion, summer and winter. This was prompted by my new beauty from The Saucy Milliner. It's my second hat from her and I absolutely love it. This handmade beret is just lovely on its own, but I'm planning to sew crystals all over it so that it becomes the perfect accessory for an evening out. Worn low over my forehead and to the left, it will be a cross between a beret and a fascinator. A little bit of vintage, a little bit theatrical and a whole lot of contemporary, it makes for the perfect recipe.
Yes I have a mild obsession with crystals, I find they make everything more fun and especially this time of year, they are just so festive. Actually, scratch that, they are pretty and fitting this time of year, but I really need their festive spirit sometime in February or March when we are all deeply immersed in the winter blues and just waiting for the first warm rays of a spring sun. Upon entering the craft store, there were so many wonderful beads and crystals to look at that I admit I went a little crazy. I knew that I was looking for tiny round black crystals but it was so tempting to buy everything.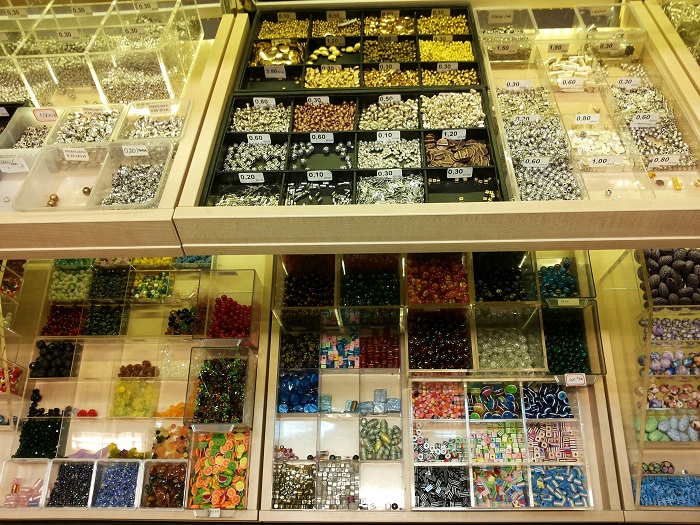 I don't do many DIY's but I'm very excited about this one.  Not only will I have another great hat but it will also double as a beautiful piece of jewelry. Really, how could you not be inspired by so many stunning crystals, beads and stones?  My mind is still reeling with everything that I could make!
Do you love crystals as much as I do?
Loving crystals for winter!
*For more crystals and beads join me on pinterest and twitter*