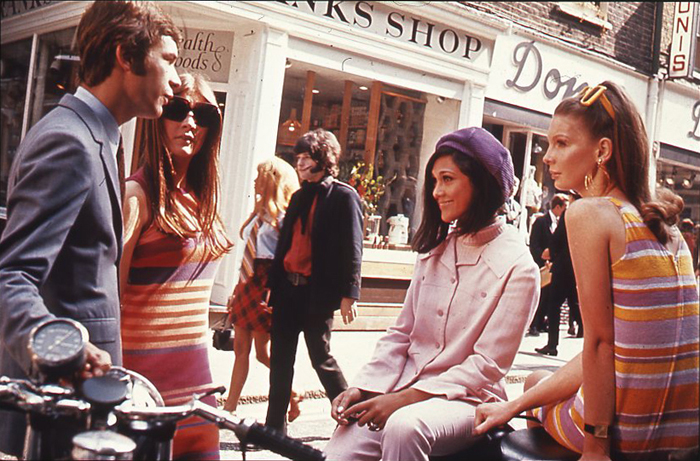 photo credit: Swinging London via photopin (license)
How to add the 60s to your style. There were so many iconic looks that came out of the 60s and many of them persist today with just a few minor updated tweaks. Fashion never really goes away but rather it keeps getting reinvented, of course there are some lasting elements that are eternal. Entire books have been written about the 1960s and the fabulous fashions that are associated with this decade, so consider this to be your introduction.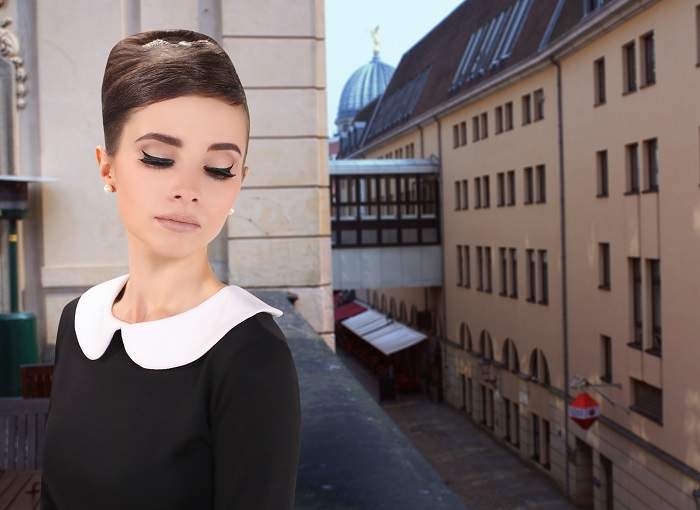 HOW TO ADD THE 60s TO YOUR STYLE
Makeup. Who doesn't love a wing tip liner? Picture the style icons of the 60s like Audrey Hepburn and Brigitte Bardot, one glance into the camera and they were able to capture all of our hearts without saying a word because after all, seduction is all in the eyes. A wing tip can be worn during the day with a swipe of neutral shadow, or at night with a deep plum or silvery grey for a more dramatic look. Whichever way you wear it, take some time to practice a nice clean line. This will be a skill you will use your whole life as it will never go out of style and with small variations, will give you that timeless look. Remember that if you are putting the focus on your eyes you want to keep the rest of your face simple. The good news is that a pale lip is another element of 1960s makeup, just think Twiggy with her barely-there lips and defined eyes. I like reaching for a pale pink as it still gives you some colour without being too pale.
Hair. There's so much you can do with your hair when emulating the 60s. For straight haired beauties, opt for a deep center part. For work, pull hair back into a sleek ponytail or for weekends, let your hair flow smoothly down your back. While most of us probably won't be sporting a true beehive any time soon, adding some volume to your hair for a night out is always a great idea.  Pick up a wide headband to channel your inner Bardot, just don't spend too much time fussing with the look, since the effortlessly tousled tresses are what you want. For those with very short tresses, Mia Farrow, with her pixie cut makes a wonderful choice for a style icon. For a tougher look, choppy bangs might just be the right choice for you.
Clothes. Mini skirts, bold prints, over-sized sunglasses, peter pan collars and ballerina flats, you simply cannot go wrong with any of these. Try a structured pantsuit a la Raquel Welch for the office. If you are still flirting with the idea of wearing bold prints and can't quite commit to a whole outfit, pick up a Pucci (or Pucci-esque) print scarf. Remember, shapes are just as important as prints in this case. While a mini dress may not be for everyone, a maxi dress or statement making swing coat will work just as well. Want an edgier, more rock 'n roll look? Then Marianne Faithful is your muse. Look for a mini dress and some over-sized-incognito-making sunglasses.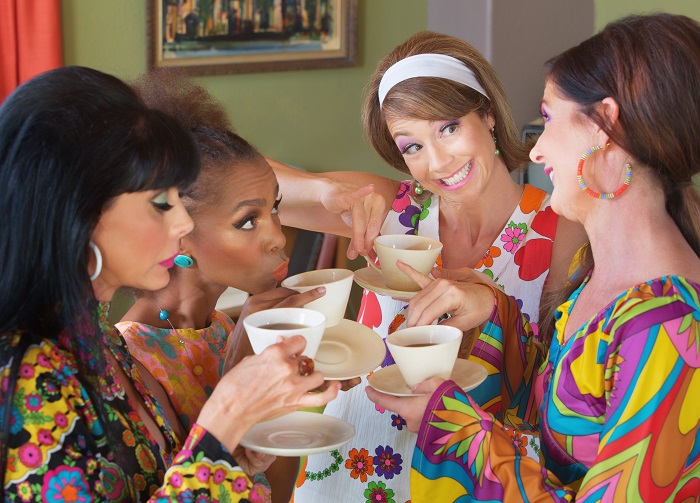 The 1960s was a decade of change with many different styles surfacing and cementing themselves on the current beauty and fashion stage. When picking 60s inspired items to include in your wardrobe, remember that while this was a revolutionary time in history, the style icons remained glamorous and chic no matter what they wore.
What is your favourite aspect of 1960s style?
For more don't forget to follow me on INSTAGRAM and PINTEREST
If you enjoyed this article please share it and sign up for regular updates

most images courtesy of Dollarphotoclub