How to look less frumpy. With temperatures surpassing 20 degrees this weekend, we can officially say that spring is here and summer is just around the corner and that means it's time to shake up our wardrobes again. Every time the season changes, I have the fear that my clothing is making me look frumpy. This is probably exacerbated due to the fact that I work from home and most days I can be found lounging on my couch. On that note, however, I've made a pact with myself to only (or at the very least to make a huge effort) leave the house looking put together, even if I'm just heading to the dog park.
See: HOW TO DRESS WHEN YOU WORK FROM HOME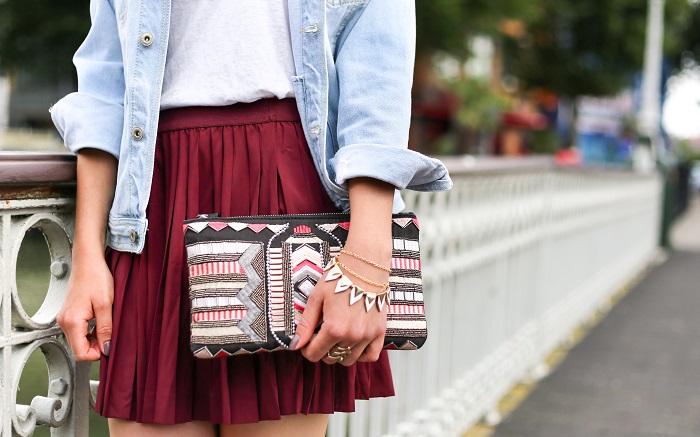 HOW TO LOOK LESS FRUMPY
LAYER WITH PROPORTIONS IN MIND
Long cardigans are not for everyone. Walk into any store and you'll see over-sized cardigans everywhere. While they are very tempting because, well, who doesn't love that cozy feeling, they may not work on everyone. If you are on the shorter side or very curvy then a big chunky cardigan will only emphasize that. That doesn't mean you can't wear one if you love them, instead look for a thinner fabric, maybe an asymmetrical cut and one that shows off your shape. Don't let it become a security blanket.
Show your waist. This doesn't mean slapping a belt on everything. Instead, it means visually dividing up your body in the way you want it to be perceived.
You can wear a fitted jacket that hits you at the hip
Try a shorter (fine) knit over a longer button down
Tuck your top into a high waisted skirt or pair of pants
See: STYLE HABITS THAT MAKE YOU LOOK OLDER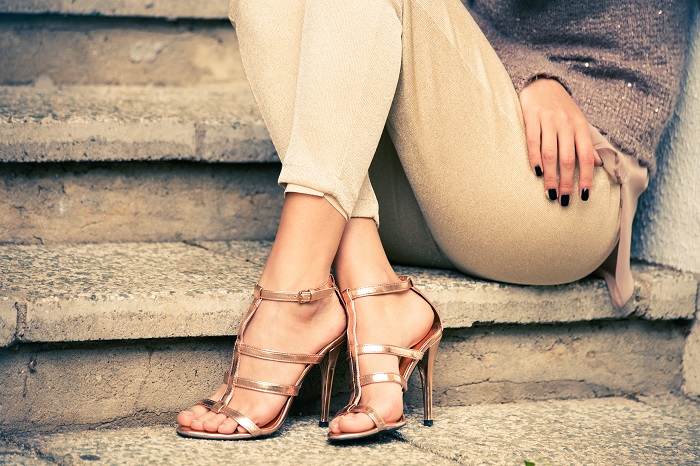 Watch your pant length. Just like with your upper body, you need to watch your proportions with your lower half. While cropped pants can be super cute they also have the power to shorten your legs and no one ever wants that. It might mean that you need to pair them with heels or play with them, but don't worry, there is a perfect crop for everyone.
SNEAKERS VS RUNNERS
There are sneakers that look great on the street and others that belong in the gym, period. There are so many fun and colourful styles that there is no excuse to wear bad "running shoes" for when you are just hanging out.
STYLISH TSHIRTS
See the above point. I have a closet full of free tshirts and ones that are baggy (perfect for the gym, or if I'm cleaning), but they never see the light of day. I'm cool with the occasional statement tee, I'm fine with a fun cut or even one that has a bit of lace or sparkle… See, there are so many to choose from that you don't have to pick a worn one.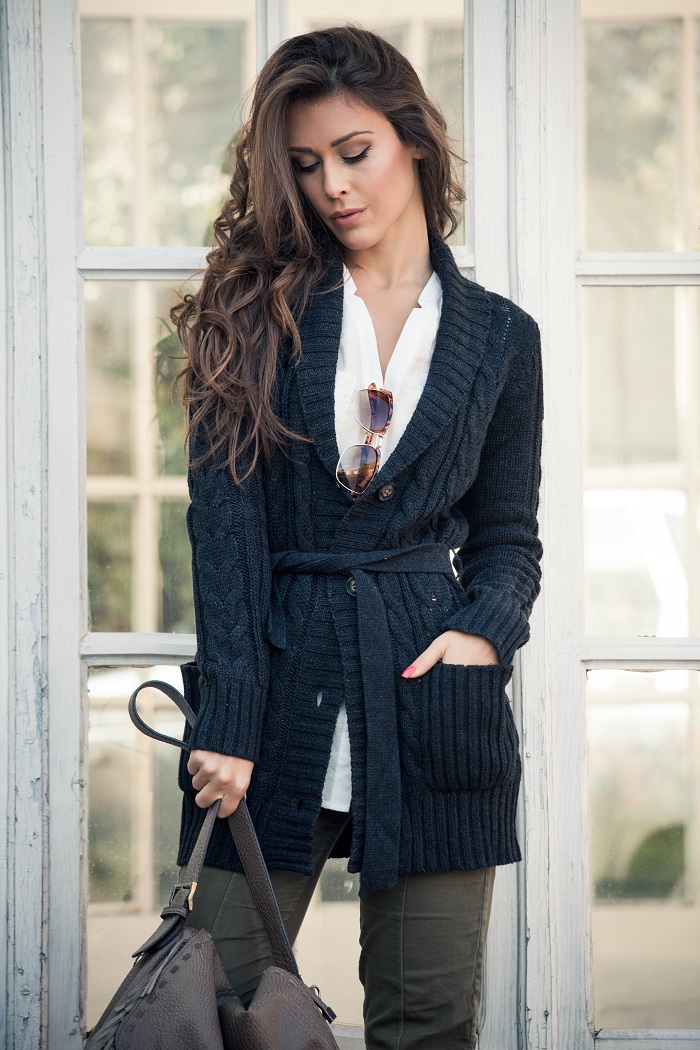 SWEATERS AREN'T FOR COVERING UP
I'm guilty of this for sure. In the winter months, I often just throw on a sweater and don't think twice about it. When I do think about it, I realize just how frumpy that actually looks. First of all, when a sweater stops right at your hips it highlights the widest part of your body and that should be enough of a deterrent for most of us. Secondly, a shapeless sweater makes you look exactly like that, shapeless. There are so many other options that resorting to this look should only be done behind closed doors (because while there is a time, there is also a place).
See: BEST SWEATER FOR YOUR BODY TYPE
STRETCHY PANTS ARE FOR WORKOUTS
I live across the street from a high school and all day I run into kids who look fantastic in their workout gear. That's exactly it though, they are kids. Just like the models that fill our feeds, yoga pants will look fabulous on them but they aren't always appropriate for everyone else.
DO YOUR PANTS SIT ON YOUR WAITS?
So, this point might seem a little strange at first but hear me out. We all have a shape and because of that we all have that sweet spot where our pants should sit. For me, depending on the style, pants look best when they sit just above my hip bones. Anything higher and they start to show off my midsection.
CHANGE YOUR HAIR STYLE
Sure, we all have bad hair days but there are some good ones in there too. Always wearing your hair pulled back can look kind of frumpy. I went ahead and cut my hair when I noticed that I never wore it down and it was always up. What's the fun in that? Our hair is a big part of who we are and it should always show off our personalities.  Now, you don't have to run right out and chop it off, but at the very least visit your stylist and get a style.
See: BEST HAIRCUT FOR YOUR FACE SHAPE
These are all really small changes that you can do to your wardrobe and they don't involve spending a lot of money (maybe even none at all), but they will give you more confidence and will definitely let you feel better about yourself.
IF YOU ENJOYED THIS ARTICLE PLEASE SHARE IT AND SIGN UP FOR REGULAR UPDATES


Caroline has worked with international designers in fashion retail and completed professional makeup courses when working in the beauty industry. Her love of writing, photography and film inspired her to work at the Canadian Film Center and then to earn a BFA in Screenwriting. In addition to her blog, Style On The Side, you can see her work in Huffington Post Canada and other international websites.