Ultimate guide to layering. Other than the super hot, when everything sticks to you and you just want to run around naked days, summer dressing is relatively easy. You need to look for lightweight fabrics and choose pieces that show off your shape without hugging it too tightly. Fall, winter and spring, however, are another matter. I love the cozy clothing that screams fall but time and time again I find myself throwing on the same chunky sweater over the same jeans and running out the door. I never look as cool as models in the magazines.
What it comes down to is proportions and layering. The art of expertly combining pieces sounds really simple, but in fact can be quite tricky. There are those days when you put on an outfit that just works. You know it's right because right away you feel special (it can be super simple), right away you walk a little taller, add a little swagger and you can't always pin point exactly what it is. You just know.
I thought it would be a good idea to break this down. I want that feeling of looking awesome every time I walk out my door.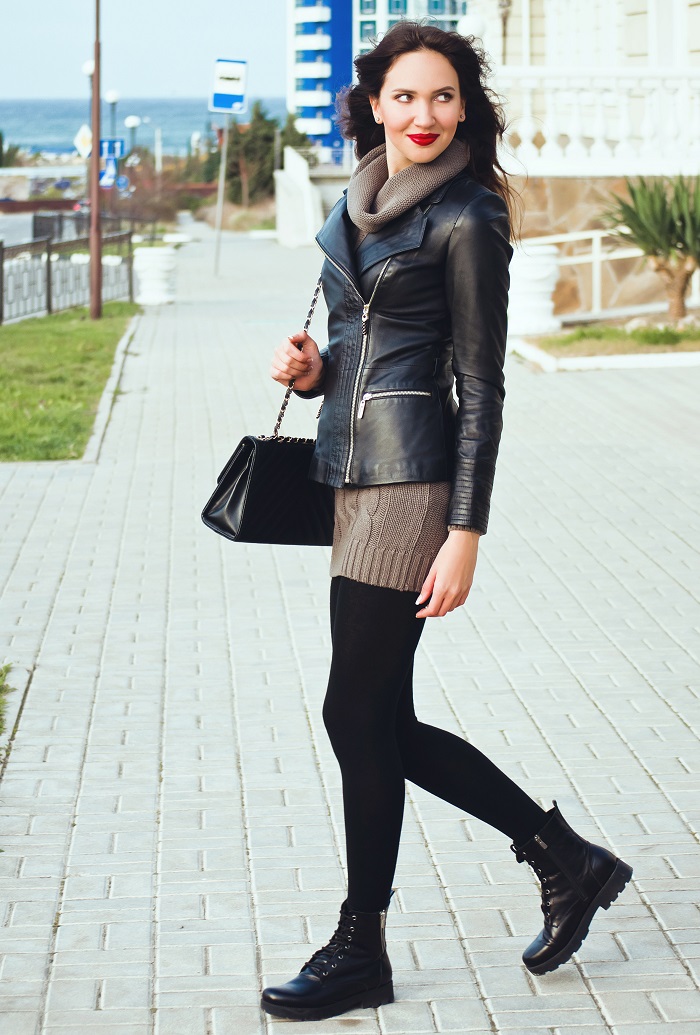 ULTIMATE GUIDE TO LAYERING
THE RULE OF THIRDS. The rule of thirds or the golden ratio, as it is also called, is a way for us to divide what we see into even thirds. When I was in film school, it was a way for us to divide up the screen so that we could determine where we wanted the visual focus to be. It's no different when talking about fashion and the best way to figure out proportions. The idea is to keep it unexpected. Let's take the idea of a skirt and a top. If they are roughly the same length the result will be a boxier effect, but if the skirt is shorter (or longer than the top) then you'll instantly achieve a visual length.
The first piece to layering is determining where the different lengths should hit for the optimal visual illusion.
When wearing long pants or a skirt, make sure that your top is roughly 1/3 of your ensemble. A short dress will always work with a longer coat. A longer skirt will look most flattering with a short top. To make it simple, long goes with short and short goes with long.
Shoes or tights that match with your skirt are considered one piece for the purpose of this exercise.
Keep your body type in mind as it will determine how you layer.
Volume always looks great with more fitted cuts. Think a fitted tee with a looser trouser or the reverse, a roomy top with skinny bottoms.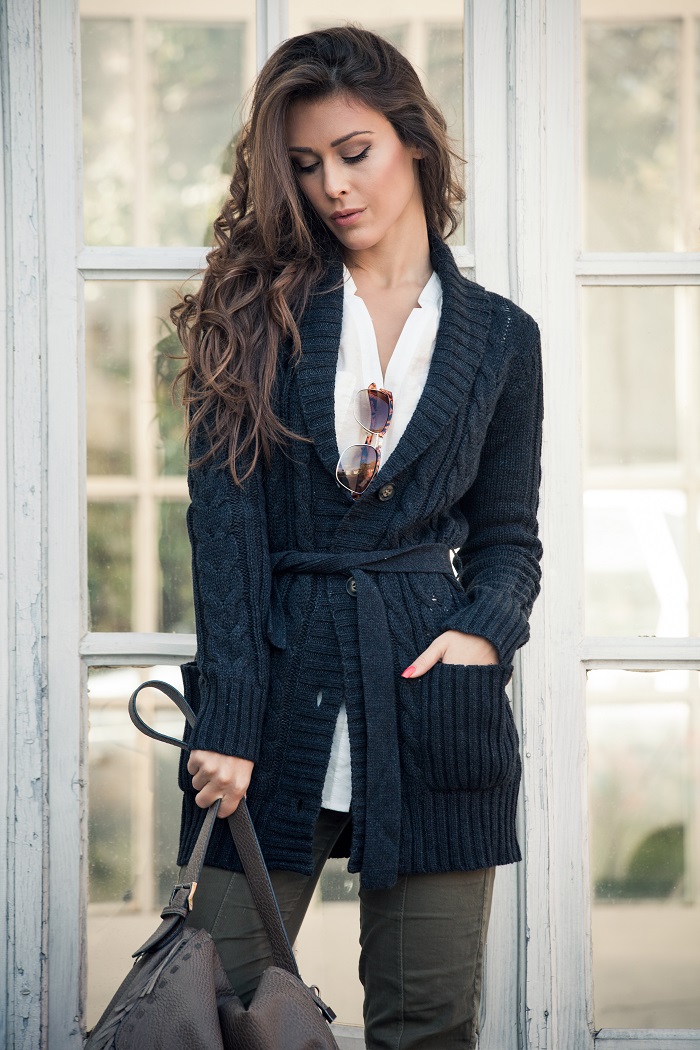 THE THIRD PIECE RULE. This one has been floating around the internet for a while, but the basic theory is to add an additional piece to your outfit after you've gotten dressed. It will give your look more depth and give the impression that you've spent time thinking and putting together your ensemble.
Take a basic look of pants and a top, but now add a sweater or a blazer and voila, it's a more pulled together look.
This is a really simple concept but is even more elevated when you consider the rule of thirds. Let's take a pair of jeans. You can pair them with a longer sweater, but then add a cropped jacket over top. Or wear those same jeans with a longer shirt and add a cropped sweater.
After you've mastered the third piece, get comfortable adding a 4th (or 5th) detail like a statement necklace or a belt.
THE RULES TO LAYERING
To create depth and visual interest, add weight with each layer. Your first layer should be the thinnest and it should sit closest to your skin. This will give you a solid base without adding too much bulk. Each additional piece gives it a chance to play.
Don't be afraid to mix and match. A striped tee looks fabulous beneath a navy blazer. A crisp white shirt looks fabulous beneath a colourful sweater… See where I'm going with this?
Scarves always work either as a 4th piece or a 3rd. With a cozy chunky sweater, a big scarf can be the 3rd piece because it adds another layer.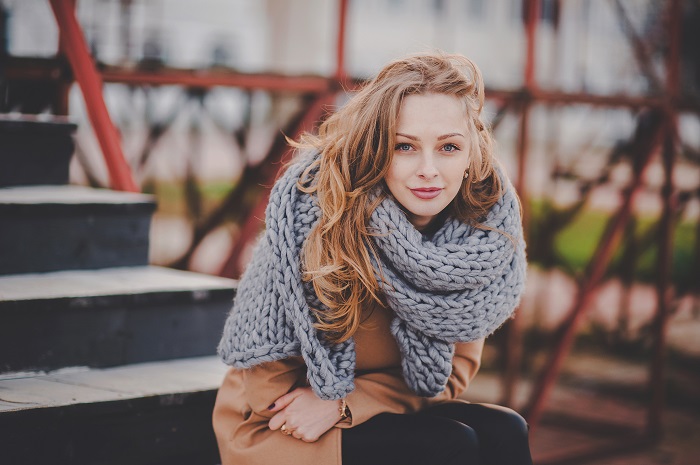 EVEN MORE LAYERING TIPS
Accessories like jewelry and bags are finishing touches to your outfit.
Add a belt if you feel that your outfit is making you look too bulky.
To add depth, mix and match textures and fabrics. Try a lightweight dress with a belted coat and a blanket scarf.
Adding an extra, casual layer to a dressy skirt will take it from night to day. Think a sequined skirt paired with a belted cardigan.
A button down shirt can be worn under a sweater, cardigan or blazer or over a t-shirt or even a dress (belted, knotted or open).
Keeping proportions in mind, don't forget to let all the layers peek out.
Anything I missed? Do you have any layering tips you'd like to add?
IF YOU ENJOYED THIS ARTICLE PLEASE SHARE IT AND SIGN UP FOR REGULAR UPDATES