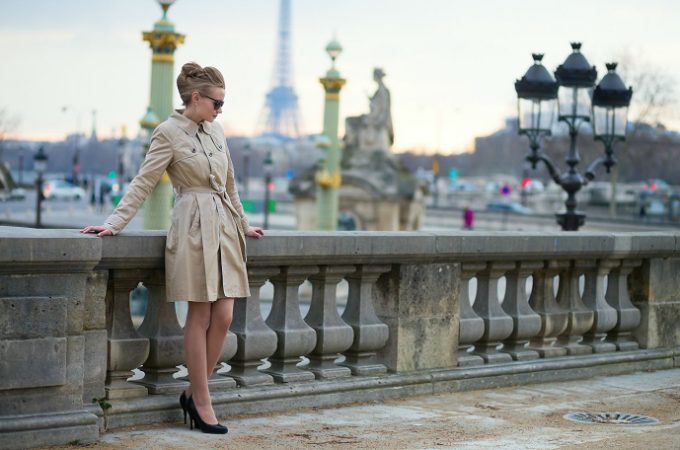 Stories From The Road in Style
Stories From The Road in Style
STORIES FROM THE ROAD IN STYLE
One of the best parts of living in Europe is how easy it is to travel. You don't even have to get on a plane (although great deals abound there too), you can simply get in your car and a couple of hours later you are in a different country, experiencing a different culture. I am currently on the road, but for this trip we've decided to give train travel a go.
Some days ago, we left Warsaw on a 7 am train and arrived in Vienna just after lunch. We wandered around Vienna for about 7 hours and then hopped on a night train to Venice. While I work on preparing a longer, more detailed post about traveling through Europe by train, here's a look back at an article I wrote some time ago (it's still very relevant) about how to pack when you are undertaking this kind of trip. I'm also sharing a link to my post about the best shoes to wear in Europe (trust me, you don't want to bring your favourite stilettos unless you love having the cobble stones tear up the heels).
On the other hand, I'm not interested in backpacking or wearing my worst "tourist" clothes. So read away, enjoy and for up to date Stories From The Road featuring my mini adventures, I invite you to join me on INSTAGRAM!
HOW TO TRAVEL IN STYLE. Which tops, bottoms and jewelry to bring when you are city and country hoping. Plus some outfits that will work for any occasion.
BEST SHOES FOR TRAVELING IN EUROPE the key is versatility, comfort and of course, style!
Need some advice for a quick getaway then HOW TO PACK FOR A WEEKEND GETAWAY is for you!
Do you travel a lot? What kinds of pieces do you always pack?


Caroline has worked with international designers in fashion retail and completed professional makeup courses when working in the beauty industry. Her love of writing, photography and film inspired her to work at the Canadian Film Center and then to earn a BFA in Screenwriting. In addition to her blog, Style On The Side, you can see her work in Huffington Post Canada and other international websites.
Recommended
Leave a Comment through Facebook
Leave a Comment through our Site