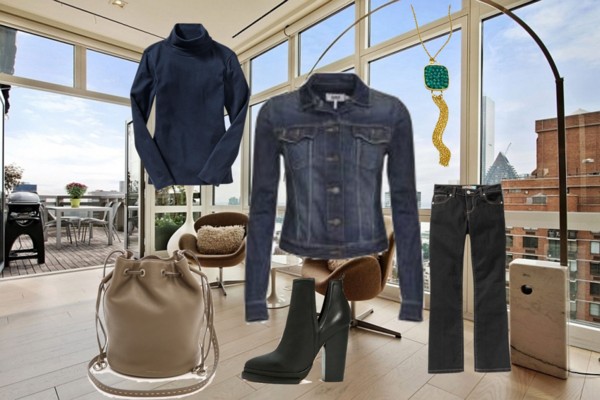 How to style a denim jacket. I'm willing to go out on a limb and say that we all have at least one denim jacket hanging in our closets. For some of us it may be old and for others, brand new. I myself, have had many over the years. Some were light and worn and others stiff and a very dark blue.  The one that's currently hanging in my closet is a deep blue (probably my favourite shade) and cropped, but not too short. It also has some built-in stretch, which is very welcome when I wear it over thicker sweaters. I love the look of a denim jacket, so I'm always looking for great ways to make it work!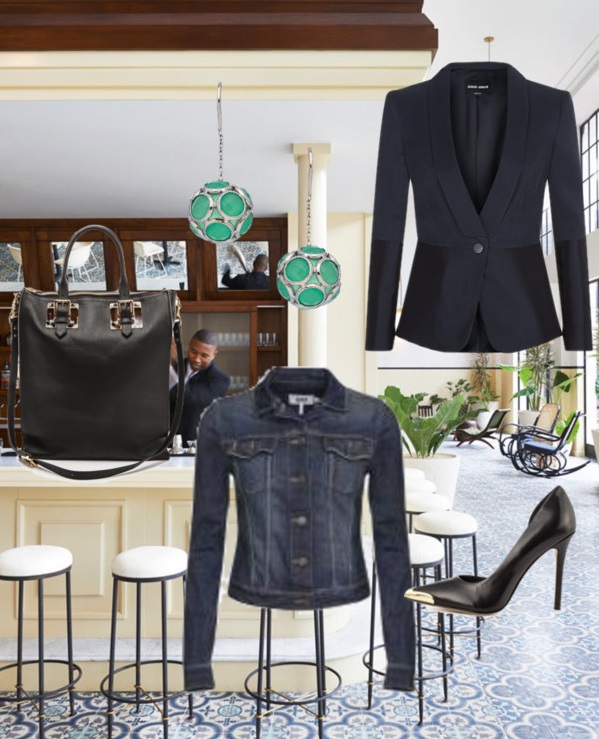 HOW TO STYLE A DENIM JACKET
Under a coat or blazer. This is one of my favourite looks. I want to be able to wear my jacket as long as I can, weather permitting. Keep in mind that this only works with a slim fitted jean jacket. Simply button your jacket all the way and slip a structured jacket over top. Voila! You now have a look that so many of us love, casual yet chic.
Pair it with sequins. We've already established that I love sequins for day or night, so how about adding a denim jacket into the mix?  A sequined skirt, a denim jacket, some fabulous boots and a great bag? You just can't go wrong.
With wide leg pants. I'm a sucker for a contemporary twist on great 70's style outfits. I would definitely wear a denim jacket thrown over a turtle neck, wide leg trousers and a fabulous long statement necklace.
Lace and Denim. While I've always loved lace, it can sometimes be a little too girly for me. The simple way to solve this is to throw a denim jacket over top. It will downplay the feminine, while giving you a slightly edgier look.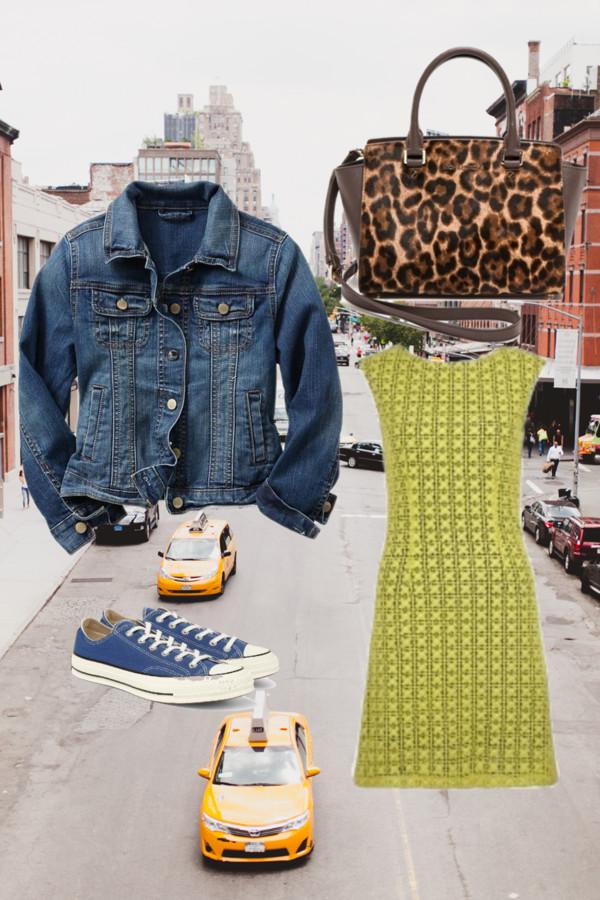 The best feature of denim jackets is that they work with almost anything in your closet. With so many different styles and washes, the possibilities are endless!
How do you style your denim jacket?
My favourite denim jackets


*For more on how to style a denim jacket follow me on instagram and twitter*