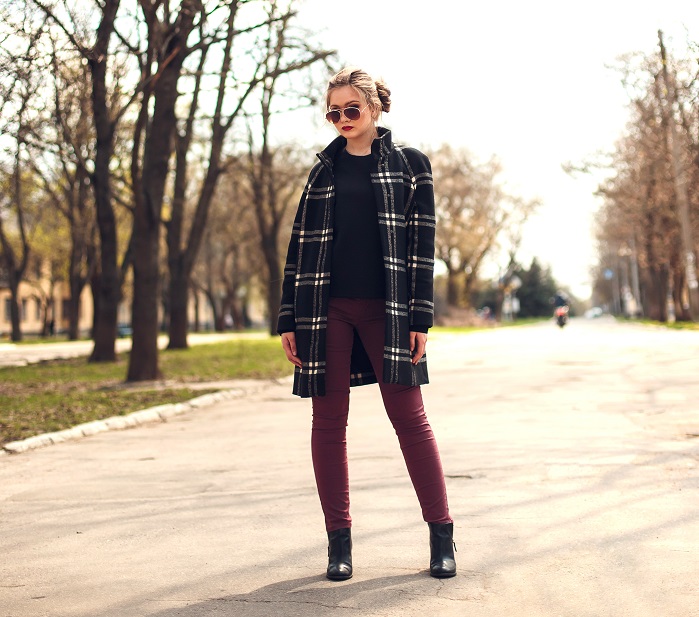 Best accessories for fall. One of my favourite things about fall is that I get to stock up on some fabulous (and always my favourite) accessories.  The "thing" about fall is that anything goes; it's not too cold for an open toe bootie and it's not too hot for chunky jewelry. Plus, since the weather can change at a moment's notice, you always have a great excuse for a cozy scarf.
BEST ACCESSORIES FOR FALL
Blanket scarf. Cozy, cozy and cozy. A blanket scarf is a total luxury this time of year. I love to wear one wrapped around my moto jacket, but it can easily double as a coat or a cape (hint, you can use a fun brooch to fasten it).
Silk scarf. I have an affinity for printed silk scarves (especially vintage ones). Simply tie one around your neck to elevate any outfit, if you don't love the classic square cut then opt for a long thin one you can wear instead of a necklace. Or dress up an otherwise basic bag by tying it around the handle.
Infinity scarf. I love an infinity scarf primarily because it is so user friendly. I don't have to worry about how to wear it, as it always looks great. Also, in a pinch, if I get caught in the rain or an unexpected wind storm, I can throw it over my head instead of a hood.
Open toe booties. There's something so cool about a pair of open toe booties. Maybe it's because they are on the impractical side. You can't really wear them in the freezing, snow filled winter months and in the summer they are over the top. During fall, however, they are perfect! I have a pair that always gets a ton of wear. I pair them with my skinny jeans or a my favourite cocktail dress.
Animal print. An animal print is always a good idea and especially in the fall, as its wild side seems to match the changing season. Whether you opt for a pair of zebra striped heels, an (insert animal print here) bag or a leopard print coat, it just works!
Military or plaid (or both).  I don't know what it is about the fall that makes me crave military inspired jackets and plaid accents. They seem to fit with the season. Maybe it has to do with the fact that the regimented days of school are back (I haven't been to school in years and I still get nervous as September draws near), so I crave some structure. Whatever the reason, give me a military inspired coat and a plaid scarf any day.
Dramatic sunnies. Just because it's fall, doesn't mean the sun goes away and sunglasses should always be a part of your fashion arsenal. I'm partial to a pair of over-sized tortoise shell ones for a glamorous look, or a pair of cats-eye for a retro vibe, but whatever you choose make them a focal point of your outfit. To find your perfect pair of sunnies for your face shape go here.
Gold jewelry. I'm always a fan of jewelry, but in the fall I start to crave chunkier pieces that represent the weight of the season. I love the way gold reflects the deep reds and oranges of the seasonal shades of fall. Not only that, but it always casts a lovely glow on my face, warming up my complexion.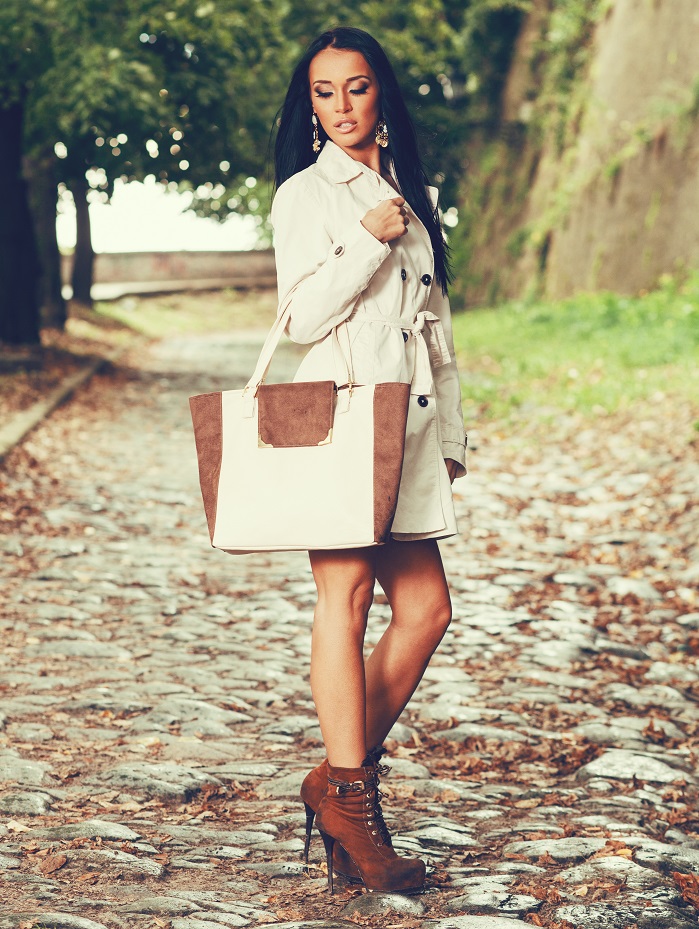 Fall fashion is so amazing with the wealth of fashion choices we have. There's something for everyone and you can even change it up throughout the day as the weather fluctuates.
What are your fall must haves?
For more don't forget to follow me on INSTAGRAM and PINTEREST
IF YOU ENJOYED THIS ARTICLE PLEASE SHARE IT AND SIGN UP FOR REGULAR UPDATES


Model images courtesy of DollarPhotoClub


Caroline has worked with international designers in fashion retail and completed professional makeup courses when working in the beauty industry. Her love of writing, photography and film inspired her to work at the Canadian Film Center and then to earn a BFA in Screenwriting. In addition to her blog, Style On The Side, you can see her work in Huffington Post Canada and other international websites.