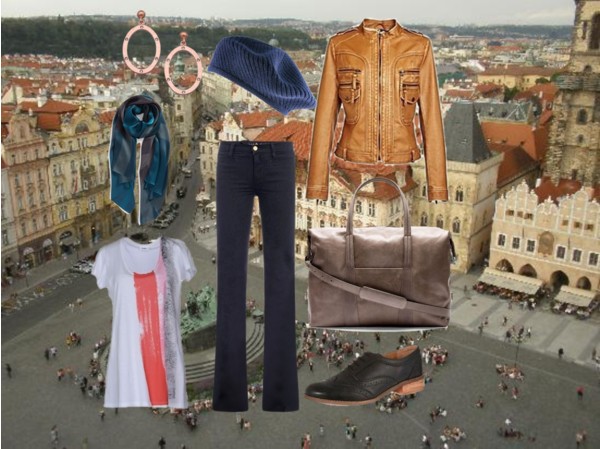 What to pack for a mini getaway. This past week, we decided to hop a plane to Prague for a few days and of course, the question of "what do I pack?" came up. It's fall and I find this season especially challenging to plan for, as the weather can change at any moment. We were only going for 4 days, so I wanted to limit what I was bringing and besides, the airline only allows so much luggage.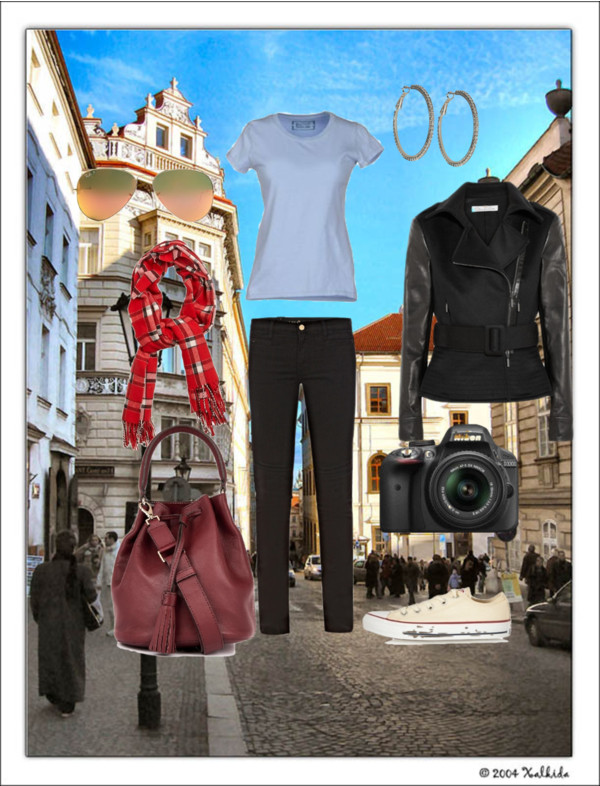 WHAT TO PACK FOR A MINI GETAWAY
The basics.  I knew that we wouldn't be going to any fancy restaurants, so I left my skirts at home this time around. Instead, a couple of pairs of dark jeans (ideal for many occasions) were perfect for the weather fluctuations, cool mornings, warm afternoons and cold evenings.  A few simple t-shirts in solid colours (okay and one striped tee) and most of my outfits were complete. Also, remember to bring along a neutral sweater which can act as a jacket on warmer days and will keep you snug if the air is crisp.
Classic jacket. This is my topper for day and night. A classic blazer or leather jacket will be appropriate for pretty much any occasion you encounter. As long as the lines are simple, you are good to go.
Comfortable shoes. This category will change according to the city you are visiting and what your plans are. In Prague, I knew we'd be doing a ton of walking over beautiful, but treacherous, pre-war cobblestones. So in this case, flats were a no-brainer.  My trusty converse and a pair of black brogues were the shoes of choice but a great ankle booty will do the trick just as well.
Accessories. My favourite category of all:
Scarf. An over-sized scarf. I managed to pick up a lovely tartan one in Prague and it's huge! During the day, it fit in my bag and was perfect when the sun went down. I was even able to sit outside and enjoy the culinary wonders of the city.
Bag.  After a day of lugging around my DSLR and other necessities my back is usually killing me, so a comfortable bag is a must. Look for one that has a wider strap, as it will help distribute the weight evenly against your body.
Jewelry. I leave my best jewelry at home, but a few key pieces will complete your outfit. For me, this means a simple ring that I always wear, hoop earrings and a bracelet. Alternatively, if you always wear a necklace, then that's your go to piece.
Sunnies. Not only do they add that cool factor to your look, but they can be  a great head band if the wind picks up and they hide signs of late nights.
Hat. This isn't everyone's first choice, I know, and for short trips, I leave my fabulous hats at home. A beanie, however, should be in everyone's bag. Thanks to different weather conditions and long nights, your hair may be doing its own thing. Rather than tying your hair back, a beanie will hide any imperfections.
These are my style basics for a short trip away.  Up next, my beauty basics!
What are your  essential items for a mini getaway?
What to pack for a mini getaway:


*For more on what to pack for a mini getaway follow me on pinterest and instagram*