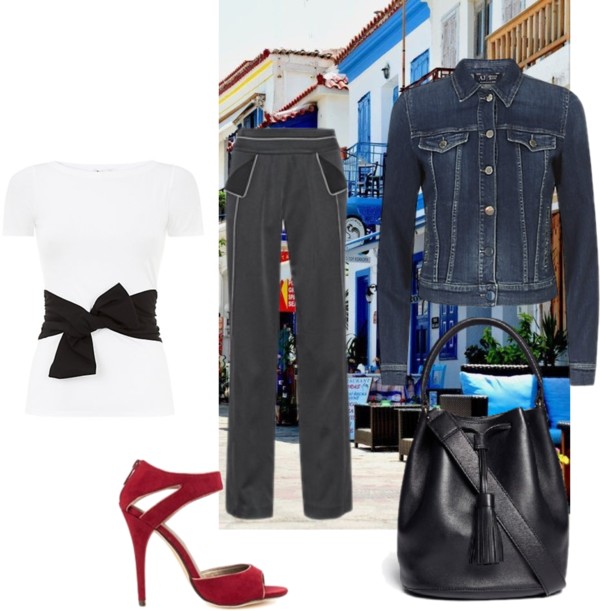 How to dress a ruler shape. Also referred to as a rectangle, this is actually one of the most common body shapes.  If you are a ruler, you'll find that your hips and bust are fairly balanced and you don't have a very defined waist.  If you gain weight, you'll notice that it happens in your torso first and then your arms, hips and thighs.  Since, technically, a true ruler can wear pretty much anything she wants, there are lots of options for this body shape. You can wear form fitting clothes or create curves by balancing out your top and bottom half by adding volume to both. Now the reason I say "technically" is because while this body type is frequently seen, there are many variants. On paper, for instance, I have a ruler shape because I don't have a very defined waist. I'm not, however, very tall and willowy which are two other characteristics of this figure. While a true rectangle shape can wear almost anything she chooses, the rest of us need to play around with these tips to find what works best for us.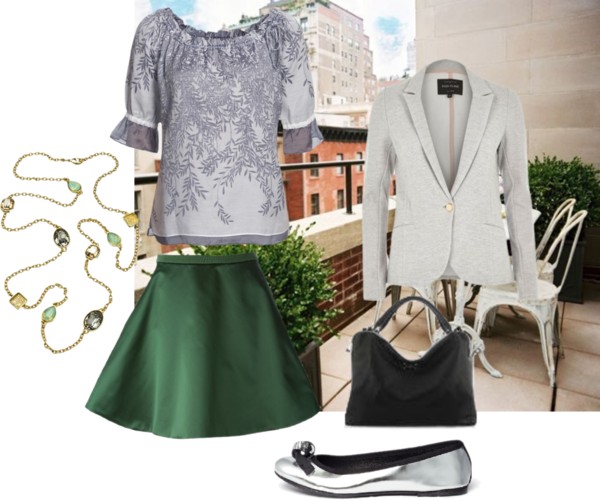 HOW TO DRESS A RULER SHAPE
Tops. Off the shoulder, wide boat necks and deep v-necks will look great on you.  If you are looking to accentuate those curves then look for tops that nip in at the waist or are embellished in the bust area.  If you have a smaller bust, why not opt for some ruffles? Of course a structured jacket is always a great option (this is pretty much true for any body shape) but for those with a smaller bust, look for a jacket with breast pockets as they will help accentuate your curves.
Dresses/skirts. It's all about the volume here. Any flirty a-line or bubble skirt will be a great option. Just make sure that you are showing off those legs as they are a feature you definitely want to highlight.  As for dresses, look for soft fabrics that billow as the wind catches them. This will show off your beautiful feminine lines.
Pants. Cargo pants, wide waistbands with medium to low-rises and pocket details are all elements that will work for you. Then again, depending on the look you are going for, a pair of skinnies with an over-sized tee will also look fantastic.
Accessories and shoes.  Long, drapey and layered necklaces will always be a good choice.  Want longer looking legs? Then heels are a must. A rectangle shape, however, will also look fantastic with a pair of oval shaped ballerinas or strappy flats. I always say "choose the bag you love," but for those with a more rectangular shape, try looking for softer rounder, more feminine shapes.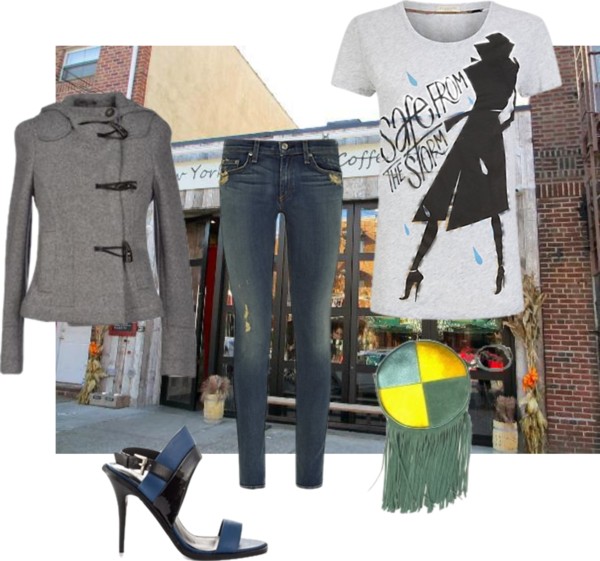 Whether you are a pear, an apple, an inverted triangle, an hourglass, a ruler shape or fall somewhere in between, it doesn't really matter. It's all about learning (which I know can sometimes be a struggle) to love the best parts of you. I'm not really convinced that we can be expected to love everything about our bodies all of the time and I think that's okay. Instead, what we want to do, is to focus on the parts we love best and make a point of highlighting them rather than hiding what we could live without. Do you have a long neck? Fabulous, show it off. Do you have gorgeous shoulders or a beautiful back? Fabulous, show it off. Perhaps your legs are your best feature? Excellent, draw everyone's attention there. By featuring your best parts, the others will simply fade away.
What are your tips for dressing a ruler shape?
Shop some great pieces now:

*For more on dressing a ruler shape follow me on instagram and pinterest*