How to love your clothes when you don't. Last week we talked about How To Feel Good About Your Style, but what happens when you open your closet and see all of your clothes and hate them them all? We've all had the "I have nothing to wear" moment, but is there a way to make your clothing appealing? Can you fall in love with your clothes again?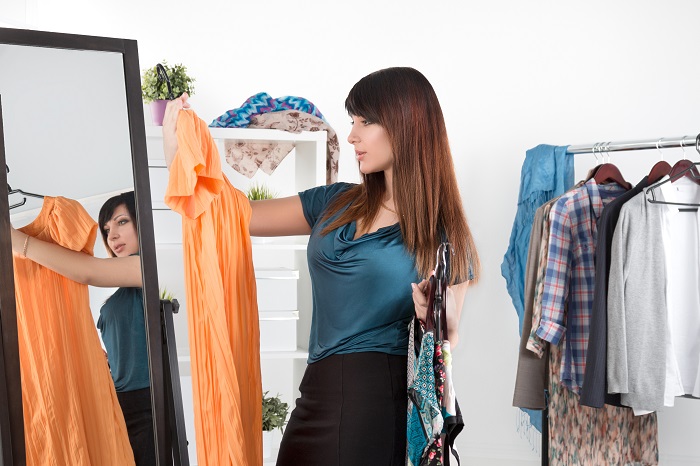 HOW TO LOVE YOUR CLOTHES WHEN YOU DON'T
Pick your uniform. The beauty of a uniform is that you don't really have to think about it too much. It's easy and fast and something you feel comfortable in. So pick that outfit and wear it everyday for a week or two, don't deviate, just wake up in the morning and congratulate yourself that you can be ready to go in 5 minutes. This is designed to shake things up a bit because chances are that when you stop and look at yourself in the mirror, you'll be so sick of it that you'll naturally want to explore other options.
Pick one piece to wear. The goal here is to get creative. Pick a piece like a t-shirt, a dress, a pair of pants and make that your staple piece for the whole week. Get creative and wear it a different way each day. You'll be surprised at how many different ways you can wear that one piece.
Dump your closet. I reorganize my closet about twice a year due to space issues. Every time I do this, I rediscover new pieces that I've completely forgotten about and I get really excited to wear them again. Why not do this more often? Go ahead and dump everything out and who knows what you'll find? Then, as you are cleaning up (no you don't get to leave everything on the floor), change everything up by bringing rarely worn pieces to the front of your closet so that there's something new every time you pull out an outfit.
Mix it up. We all do it. We wear the same things over and over again and then claim that we have nothing to wear. For this challenge, you are going to pick out pieces that you usually don't wear together. Pair prints together (see more in How To Wear Prints), pair heavy and thin fabrics together. Don't overthink it, just try it on. Worst case scenario is that your outfit doesn't work, best case scenario is that you have something new to wear. The key is to make your brain work differently by seeing you and your clothing in a different way.
Opposites attract. In an effort to shake things up, take very different pieces and pair them together. Try a chunky pair of heels with a slip dress or a vintage brooch and a tee. Anything goes. Be as creative as you can and give yourself permission to get silly. You'll see how quickly you start looking at your clothing in a different light and who knows what amazing new looks might happen?
Choose colour. I don't know about all of you, but my comfort zone is black. It's easy, it always works and I can just throw it on and go. For one week, your mantra is "no black clothing." This might take a little bit of planning, but it's very doable. Simply remove your black clothing out of the equation and start putting together outfits with colour. (For more, see How To Add Colour To Your Wardrobe). This tip is all about getting out of your rut and trying new pieces.
Turn to social media. We all have those sites that we secretly covet with outfits that make our hearts sing. Here's what you are going to do. Pick a few outfits that you love and just copy them with pieces that you already have in your closet and no, you don't get to buy anything new. If you don't have a similar item then move on. If you are feeling more daring, you can also be inspired by the fabrics or the shapes or even just the colours that you see.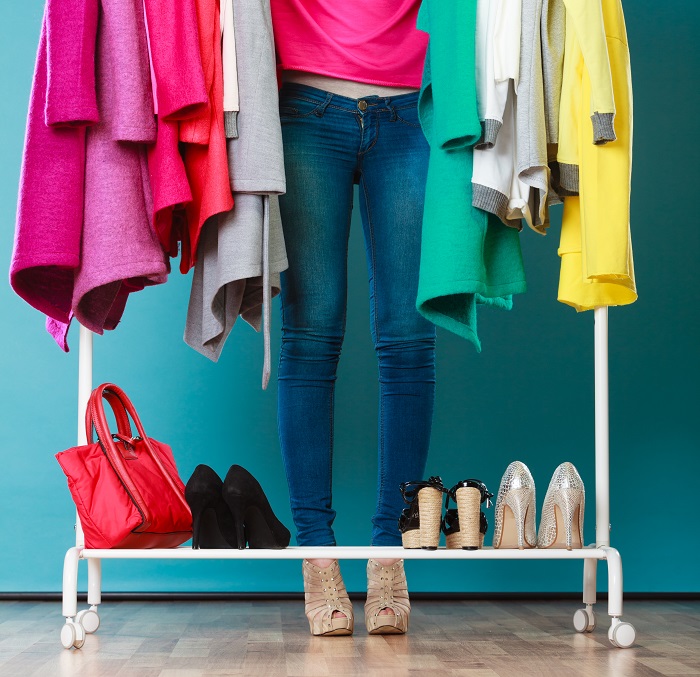 For the next month, I challenge you to try some of these tips. At some point, this is all about getting out of your comfort zone and trying new things, but why go out and buy them when you already have a closet full of pieces you once thought worthy of purchasing?
Do you ever go back and rediscover your clothing?
For more don't forget to follow me on INSTAGRAM and BLOGLOVIN
IF YOU ENJOYED THIS ARTICLE PLEASE SHARE IT AND SIGN UP FOR REGULAR UPDATES

images courtesy of DollarPhotoClub


Caroline has worked with international designers in fashion retail and completed professional makeup courses when working in the beauty industry. Her love of writing, photography and film inspired her to work at the Canadian Film Center and then to earn a BFA in Screenwriting. In addition to her blog, Style On The Side, you can see her work in Huffington Post Canada and other international websites.