Why you have nothing to wear. A while back I wrote about What To Wear When You Have Nothing To Wear, where I gave you ideas for outfits when you are this close to going out in your just your underwear. This got me thinking about why this phenomenon happens every day, in many households all over the world. Unless you have only 5 pieces in your wardrobe, the reality is that you have something to wear. It's just that nothing is sparking your interest (I totally get this by the way).
Let's break it down and figure out why we sometimes hate everything we own and why we get so fed up with our clothes that we wind up wearing the same things over and over again.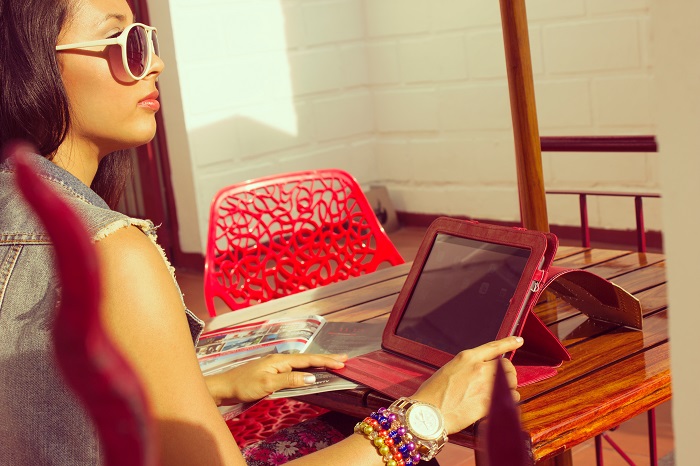 WHY YOU HAVE NOTHING TO WEAR

You Have Too Many Singles. The key is to always think in outfits. It won't do you any favours to buy a single item that doesn't go with anything else you own. In the end, it will wind up being a frustrating purchase.
You Don't Have Enough Staples. Sure, it's easy to reach for the shiny new things that are "so in" this season, but don't forget about some of the classics that go with everything. They may not initially be as much fun to buy but in the end they will save you from running out in a mismatched outfit that doesn't make you feel great. Of course, this doesn't mean that you shouldn't buy any fun trendy pieces, just make sure that you have enough of the staples to balance them out.
You Have Too Much Of The Same. I am so guilty of this. The other day I was going through my clothing and I realized that I have 4 striped t-shirts and another 3 striped sweaters. That is excessive, no matter which way you look at it. I like every single one of those tops, but it also means that I often get (temporarily) sick of stripes which results in me having nothing to wear. The same goes for any and all other pieces that you are most drawn to.
You Have Too Much Of One And Not Enough Of The Other. By this I mean that you might have some key pieces missing which would tie outfits together. I recently threw away a bunch of old sweaters and while this felt great, I realized that I only have one left. When the weather turned, as it often does in the spring, I was left with no other option than to wear my old, worn hoodie.
Life, Life & Life. This happens to everyone and it's pretty normal. Life gets in the way and takes over and suddenly, we realize that we've been following a boring pattern for days if not weeks. While you probably don't want to completely lose yourself in magazines, it's okay to go pick one up and thumb through it, you never know what might inspire you.
Think and organize in outfits rather than in pieces. My closet has shirts on one side and pants and skirts on the other. Then I started organizing it in outfits which makes it much easier to just pick one and go.
Wear everything. We all have those pieces that we never wear but we won't throw out or donate. Most things can be dressed up or down, so why not wear them?
IF YOU ENJOYED THIS ARTICLE PLEASE SHARE IT AND SIGN UP FOR REGULAR UPDATES


*images courtesy of Unsplash.com


Caroline has worked with international designers in fashion retail and completed professional makeup courses when working in the beauty industry. Her love of writing, photography and film inspired her to work at the Canadian Film Center and then to earn a BFA in Screenwriting. In addition to her blog, Style On The Side, you can see her work in Huffington Post Canada and other international websites.