Am I too old to wear that. I have a confession to make, I really love those wedge trainers that became popular a few years ago and I really want a pair. There, I said it. Admittedly, I've been afraid that they might be too young for me. Then again, what does that really mean? Sure, I might not like a pair of shoes (or any piece of clothing/accessory) but can it really be too young?
There two (at least) schools of thought. One is going to say that you have to dress appropriately for your age and the other one says wear whatever makes you happy. I'm sort of in between on this one. I believe that, just like with pretty much everything in life, there needs to be balance.
On the one hand, I see so many women in their 40s, 50s, 60s, 70s and older dressing really fabulously while not following any specific fashion rules. On the other hand, I personally know a number of women in their 20s and 30s who often look, well, somewhat frumpy.
Even though I kind of hate the word, I think that there are some rules. Maybe not arbitrary ones like don't wear mini skirts after 35, which I definitely don't believe, but there are some things to keep in mind.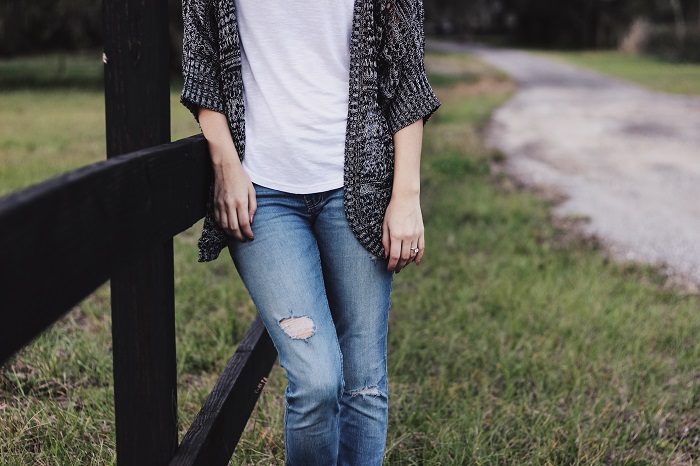 AM I TOO OLD TO WEAR THAT
DENIM
I think I can safely say that most women wear denim on a regular basis. It has become a staple in most wardrobes and is acceptable for almost any occasion. So how do we need to adapt our jeans to better reflect our position in life?
Distressed denim. I'm all for some rips in my jeans. They look lived in and really kind of cool, but when is enough, enough? I don't like to put an exact age limit on anything, but I'll say that you can start thinking of retiring your overly distressed, faded and ripped jeans in your early 30s. After that, rips are still okay (although stick with one or two that are artfully placed), but skip the faded/distressed  look. Personally, I don't have a problem with pairing ripped jeans with sneakers and a tee, but if you feel this is a bit too young, go ahead and wear them with heels and a jacket.
Embellished denim. I don't see these very much at the moment, but they are bound to come back. Jeans that have rhinestones or colourful patches of any kind are probably best left in your 20s.
Note. The same goes for jeans that are super low rise. Say goodbye and find something more flattering.
CROP TOPS
Once the domain of teens and models, crop tops are kind of here to stay and all over the internet.
While you may have worn them with short shorts or jeans, there are better ways to wear them now. First of all, a crop top doesn't have to be overly revealing and showing a slice of your midriff can be very flattering. For a more sophisticated look, try pairing a crop with a long skirt and heels.
SHORT SHORTS
I've always liked my legs so short shorts (the shorter the better) were a big part of my teen wardrobe. This past summer when I was looking for jean shorts I was shocked at how short everything was. Unless you are being paid to wear them or sitting on a beach somewhere (in which case go for it), retire those ultra short shorts in your late 20s. Around or just above your mid-thigh is short enough and better reflects you as a sophisticated woman who is comfortable in her own skin. Anything shorter and frankly, you look like you are trying too hard.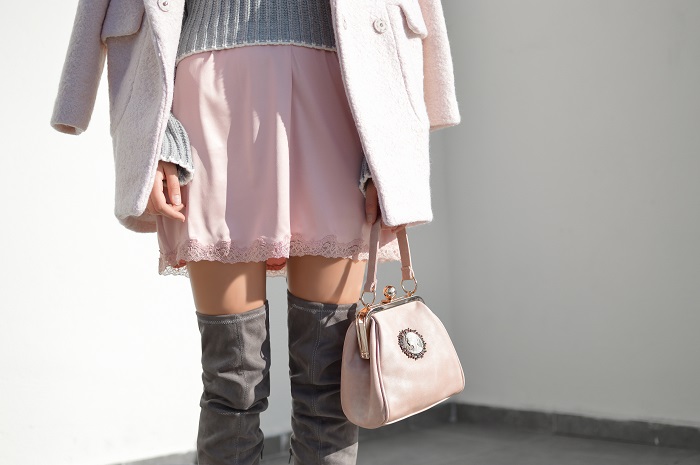 MINI SKIRTS
I'm all about mini skirts. I love them. A micro mini you can probably wear up to about the 40s. The mini skirt that's an inch or two longer, if you love your legs then go for it at any age.
Remember, not all mini skirts are created equal. While some may look more trashy (I used to wear one that was made of chain mail) others you can pull off for a lot longer (I'm currently loving a military style one in a heavy cotton). Also, if you are looking for a little more coverage, you don't need to wear a mini skirt with bare legs. Look for a flattering cut in either a narrow a-line or pencil style and pair it with opaque tights or boots.
GRAPHIC TEES
I don't know about you, but sometimes I get bored with always wearing plain tees and I need a little something extra. This doesn't, however, include kittens or puppy dogs or anything else overly cute. I'm not convinced that anyone who is over 20 should really be wearing them.
There are lots of supposedly "adult" prints on the market that are too cute or too young. Instead, choose a fun design and dress it up.
CUTE, OVER THE TOP OR YOUTHFUL SHOES
I used to have a pair of really cute, black flats with a dance pattern sewn on them. When I put my feet together you could see the steps of the cha-cha. I loved them and I probably would have worn them up to until a few years ago.
Any heels with a super thick platform or shoes that have glitter or are plastic are just a little bit trashy and can be left (depending on your shoe) in your 30s. There are so many gorgeous shoes out there, why do you want to buy anything that looks cheap? Sophisticated is always the better option. Well made, good quality shoes are not only a better investment, but you'll turn heads wherever you go. Not to mention that you'll probably be more comfortable and that will result in more confidence…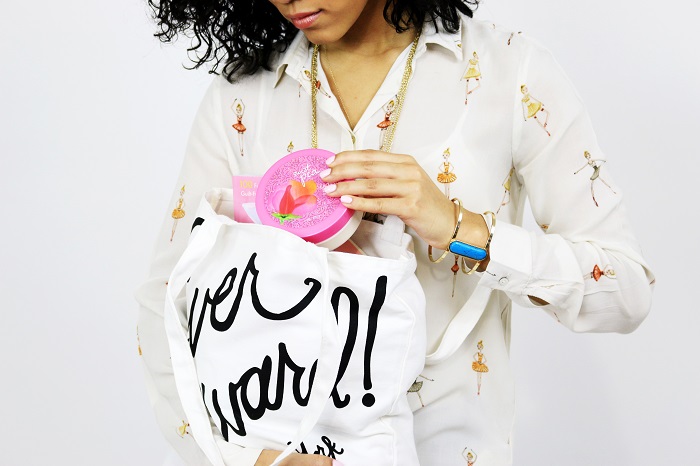 CHEAP ACCESSORIES
Accessories like jewelry and bags should be timeless (even the trendier pieces) and chic. There comes a time when the plastic and fake pieces just don't cut it. For one, they look cheap and don't age well so you'll constantly be replacing them. It's much better to invest in quality items that you can wear forever. Say goodbye to cheap after 35.
While I believe that you should wear what makes you truly happy, there comes a time when low quality, overly revealing or overly tight pieces just look trashy. It's best to be a selective shopper and have fewer things that are more expensive than an overflowing closet that the average teenager would love.
I take my hat off to all the women who push the boundaries and experiment with their clothing and look. Those women always look confident, they are memorable and that's a great thing. Make your own decisions to break the rules that you feel comfortable breaking, just keep in mind that quality always trumps quantity.
You can also read: STYLE HABITS THAT MAKE YOU LOOK OLDER
IF YOU ENJOYED THIS ARTICLE PLEASE SHARE IT AND SIGN UP FOR REGULAR UPDATES


Caroline has worked with international designers in fashion retail and completed professional makeup courses when working in the beauty industry. Her love of writing, photography and film inspired her to work at the Canadian Film Center and then to earn a BFA in Screenwriting. In addition to her blog, Style On The Side, you can see her work in Huffington Post Canada and other international websites.