How to wear and care for velvet. I've always loved velvet. There's something so wonderfully luxurious about the fabric, whether it be grand red velvet curtains in an old movie theater which embody the magic of the cinema or a refined blazer that makes you feel more special every time you put it on.
I still regret not winning the fight (something about them not being practical) to purchase velvet curtains for my room when I was in film school. Several years later, I did manage to have some velvet pants made for me (they were amazing), my wedding dress was a silk velvet and I'm still searching for the perfect velvet blazer. Imagine my surprise when my sister mentioned that she wanted one too. I guess it runs in the family.
This got me thinking that we are probably not the only ones who appreciate velvet and all the wonderful-ness it has to offer. The thing with velvet is that you need to care for it because it can lose its texture and you also need to be careful that you don't start looking like you are wearing a costume.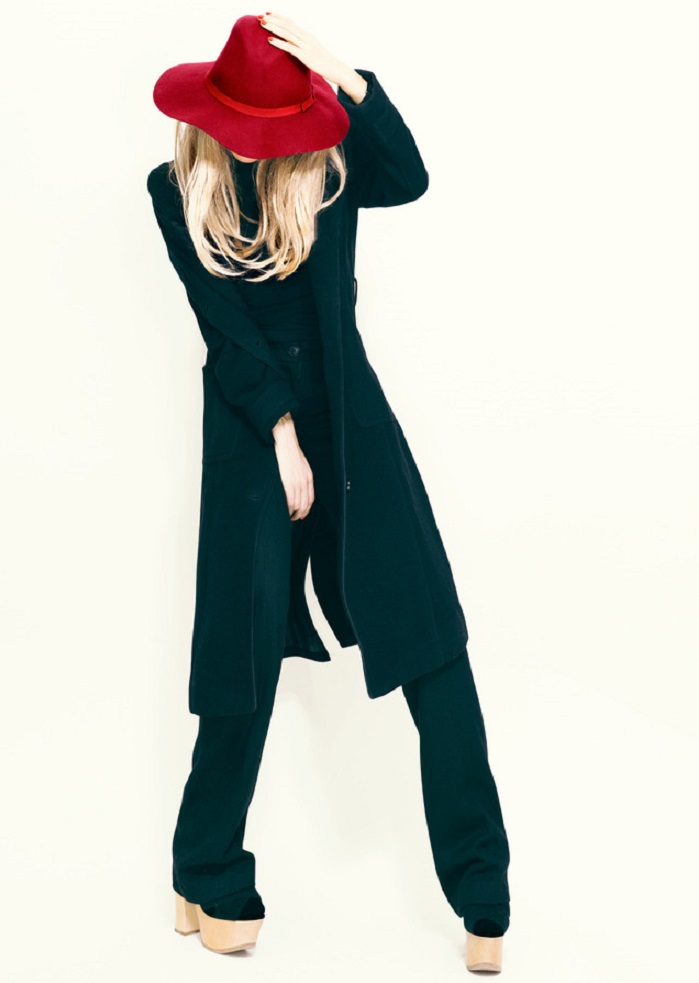 HOW TO WEAR AND CARE FOR VELVET
HOW TO WEAR VELVET
Pick one piece. While wearing head to toe velvet on the red carpet might be very glamorous and a little edgy I don't see how it would work in real life. So, pick one piece and go with it. I probably don't have to say how much I love a velvet blazer which can be worn with pretty much anything, but why not opt for a pair of velvet pants or even some great shoes (flat or heels)?
For day casual.  Blazer aside, a velvet bag, slacks or even a skirt will all be great options. Just make sure that you are pairing this luxurious fabric with more casual ones, so that you don't look overdone. A denim jacket thrown over a pair of boot leg velvet pants will have a rock and roll edge, while a velvet skirt and a simple tee will be ultra feminine.

For work. Velvet might not be the fabric you think of when putting together a work outfit, but it can be a lovely touch.  A dark velvet pencil skirt, paired with a crisp white shirt will be an ensemble. You can also wear a velvet tee or shirt under a structured blazer or if you prefer, a pair of velvet heels will be an unexpected accent.
For evening. This is where you can pull out all the stops. While a velvet jumpsuit will look stunning on some, I personally lean toward a velvet suit in a deep rich navy. Whatever you decide, make sure that your accessories reflect the opulence of the fabric. Since velvet has a certain amount of weight, keep your jewelry rich, but not too heavy and look for bright metals.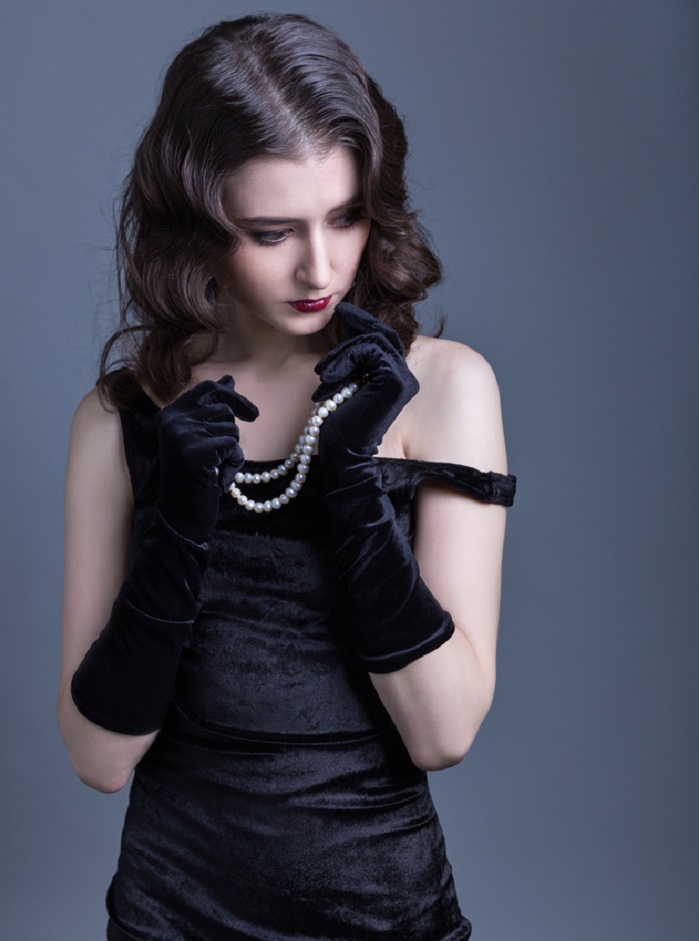 HOW TO CARE FOR VELVET
I hope that I don't need to say that the first thing you should do is to read the instructions on the label of your clothing, but in case I do, that's the first place you should look when deciding  if it's okay to machine wash your pieces. There are different types of velvet and some are okay to machine wash, but if in doubt bring everything to a dry cleaner.
If you have a stain, start by dabbing it with a wash cloth dipped in lukewarm water and soap. Don't rub the stain as you don't want to ruin the pile.
Never iron your velvet pieces and instead, use a steamer to remove any creases. I sometimes hang my velvet clothing in the bathroom if I'm taking a hot shower.
If you have to fold your velvet items, make sure you put paper between the folds so that there aren't any permanent creases. Otherwise, hanging velvet is always a better option. The key is to never let the fabric flatten.
Do you ever wear velvet? What's your favourite piece?
IF YOU ENJOYED THIS ARTICLE PLEASE SHARE IT AND SIGN UP FOR REGULAR UPDATES