Summer office style. Summer is a tough time of the year. All you want, is to be sitting around in a breezy sundress or short shorts and baking in the sun on a beach somewhere, letting the sound of waves lull you into a meditative coma. Unfortunately, our lives don't stop when the mercury rises and jobs still need to get done and offices need to be filled. There are ways, however, to still carry a bit of summer with you even if you are spending your days sitting behind a desk.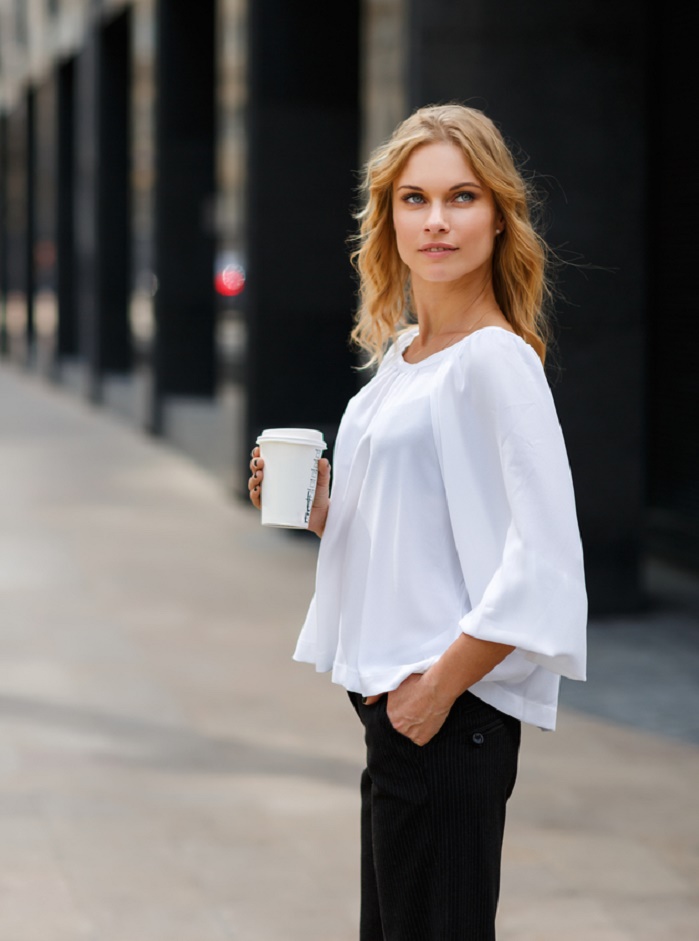 SUMMER OFFICE STYLE
A simple top and a printed skirt. There's nothing quite like a bright printed skirt when the sun's out. Pair a simple top or a tee with a full bright skirt. Look for floral or graphic prints, anything that makes you happy.
A pencil skirt and a button down. This is a more conservative look, so in the summer months opt for bright jewel tone colours. Bring along a cardigan or a blazer to help combat that dreadful air conditioning.
A tank top and a long skirt. When it gets so hot that it's tough to breathe, opt for a tank top (just make sure that it's not too low cut) and a midi skirt. Balance a longer skirt with a wedge or a chunky sandal.
A scarf-dress and blazer. For those especially hot and humid days, why not wear a midi length scarf-dress? It will be cool and breezy for the hot ride to work and once the AC hits, you can throw on a structured blazer or a cardigan for a more professional look.
Light loose trousers. As long as the fabric is light and not hugging your body, a pair of lightweight trousers is perfect for a summer day. Pair them with a relaxed button down and a pair of sexy heels and you can take this outfit straight to drinks after work.
A shirt dress. A tailored shirtdress is very flattering and will be appropriate for most office environments. Not only that, but it will look great with flats, sandals or heels.
A long vest. Sometimes a blazer or a cardigan is just too much, so why not throw a long vest over top of your outfit for a menswear inspired look?
A cropped pant. Chanel Audrey with a pair of cute cropped pant, pretty flats (look for ones that lace up for a fun summer feel) and a lightweight shell for an office daytime look. In the evening, just add a statement necklace and you are good to go.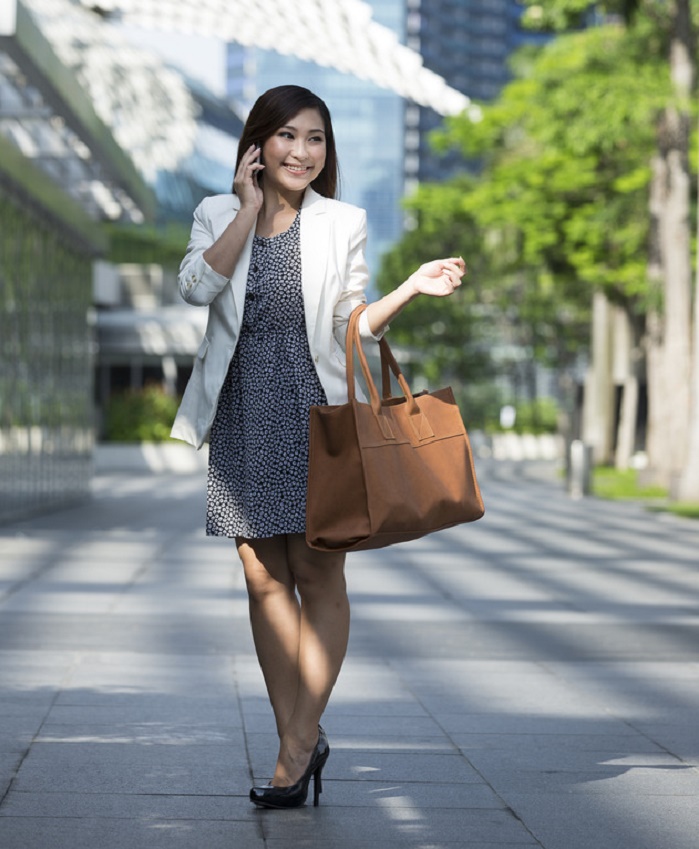 WHAT NOT TO DO
Overly casual footwear. Shoes are the finishing touch to an outfit and wearing an overly casual shoe, like a flip flop or a flat strappy sandal (like you would wear to a picnic), are a no go. Keep it elegant and professional. Wedges and heeled sandals are a good choice depending on your office, but a simple pump will always be appropriate.
Overly relaxed. Don't forget that an office is still a business environment and your attire should reflect that. Even for the most casual offices, keep that old adage of dressing for the position you want not the one that you have in the back of your mind. That being said, in the summer you can opt for lighter colours like sand or khaki in more lightweight fabrics like cotton or linen.
Overly unstructured. Structure equates with professionalism. While you may want to wear the most flow-y garments you own, especially on hot summer days, try tying them together with a more architectural piece.  A great example of this would be to wear a relaxed skirt, but throwing on a fitted blazer for the office.
Overly exposed. Spaghetti straps and barely there sundresses are always a tempting choice in the summer months, but they don't exactly belong in the office. Leave them for the weekend and try wearing a simple sheath in a bright colour instead.
Overly short. Just because it's summer doesn't mean that hemlines need to go up too high. Just above the knee shows enough leg. While a bermuda short might be just fine for a more creative office, actual shorts are probably best left for time off. The same goes for sleeves. As long as you are staying away from spaghetti tops, sleeves should be appropriate for most offices.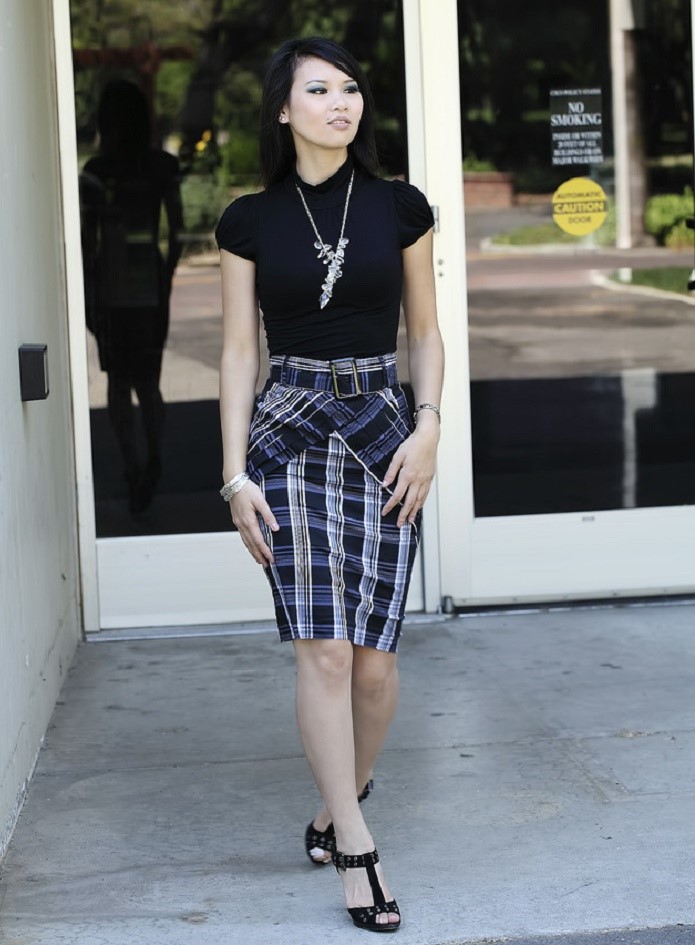 Summer is an ideal time to experiment and have fun with your work wardrobe. Look for breathable fabrics that are infused with colour. Or, at the very least, choose summer accessories like a pretty silk scarf or a bright bag, because black (as much as we love it) will weigh you down.  Just because you're at work, doesn't mean that you can't sneak a little summer in with you.
What's your go to summer work outfit?
IF YOU ENJOYED THIS ARTICLE PLEASE SHARE IT AND SIGN UP FOR REGULAR UPDATES

images courtesy of PhotoDune.net


Caroline has worked with international designers in fashion retail and completed professional makeup courses when working in the beauty industry. Her love of writing, photography and film inspired her to work at the Canadian Film Center and then to earn a BFA in Screenwriting. In addition to her blog, Style On The Side, you can see her work in Huffington Post Canada and other international websites.