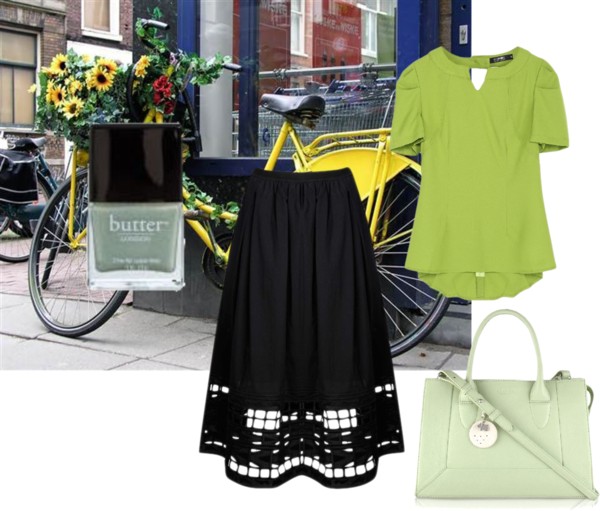 How to wear green for spring 2015. With its wide range of shades, green is one of my favourite colours for spring. I usually start off with deep emeralds, then move on to lighter shades and finally, as we arrive on the eve of summer, mint comes out of the closet.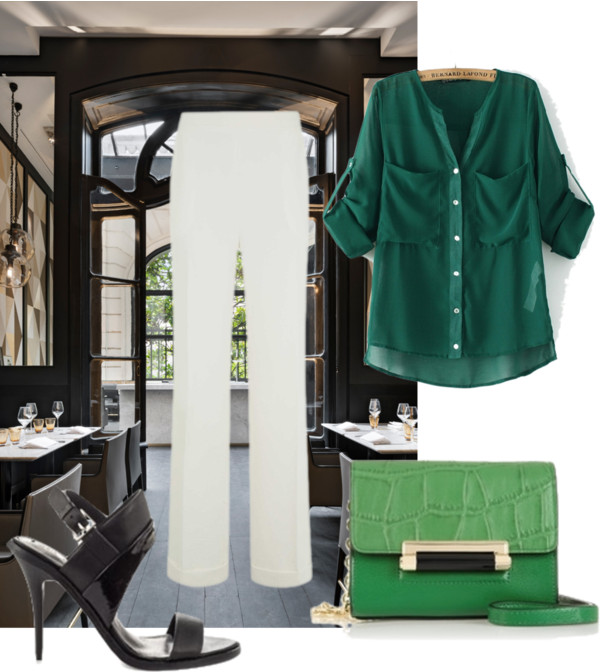 HOW TO WEAR GREEN FOR SPRING 2015
With colour. A fresh green always looks great with denim. I love a green blouse and my favourite jeans or a green dress paired with a denim jacket. If you are like me and love white then how about adding a crisp white blazer over an apple green t-shirt or pairing it with some dark green trousers for work. We all know opposites attract and pairing a teal shade with a colour like Marsala will definitely be a standout. Since they are both bold colours, it's wise to stick to clean shapes.
Jewelry and accessories. Okay so maybe green isn't your go to colour for large pieces. In that case, how about a pair of emerald earrings. That little pop of green by your face is sure to look fantastic with any skin tone. I'm also convinced that you can never go wrong with a green bag, whether you choose a bold intense shade or a light mint, it will always stand out in the sea of blacks and browns.
Makeup. I'm a huge fan of green eye shadow and in particular, Swimming from MAC. It has actually become my go to shade for day. At night, I might blend in some gold for a bolder look, but for day, a single swipe is the perfect compliment for my eyes. While a bold green might not be for everyone, come springtime, a bright mint looks very fresh when worn as a nail polish.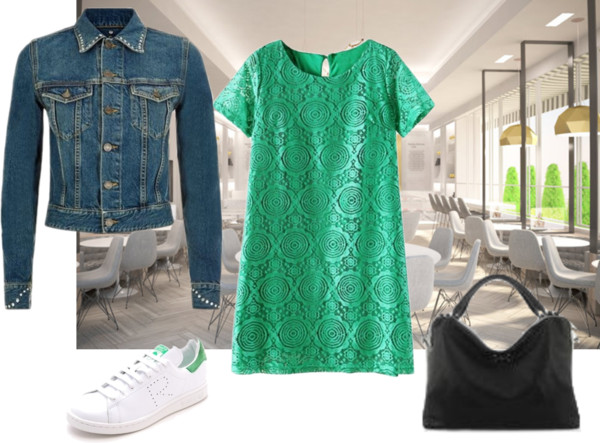 Green is one of those versatile colours that look great on every skin tone and with all hair types. Whichever way you choose to wear it, green is the embodiment of a fresh warm breeze, a feeling that I believe we all want to capture this time of year.
What is your favourite way to incorporate green into your wardrobe?
Shop for green pieces now:


*Find more great photos by following me on Instagram and Pinterest