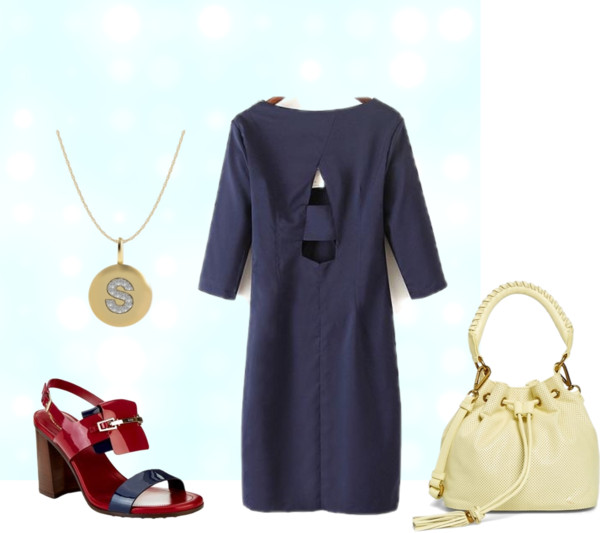 One dress three weddings. Judging by the number of brides I'm seeing in my neighborhood (I live in a picturesque part of town), I'm fairly confident in saying that wedding season is officially upon us. Once you see invite after invite coming in the mail and you start adding up the costs of gifts, travel and wardrobe, it can get a little overwhelming for guests. Of course, it's the couple's big day and you want to support them, but I'm sure we've all had that moment where going to yet another wedding and having to pull out yet another outfit just becomes a chore. It doesn't have to be a problem though because just by changing up a few accessories you can look great without spending your whole wardrobe allowance.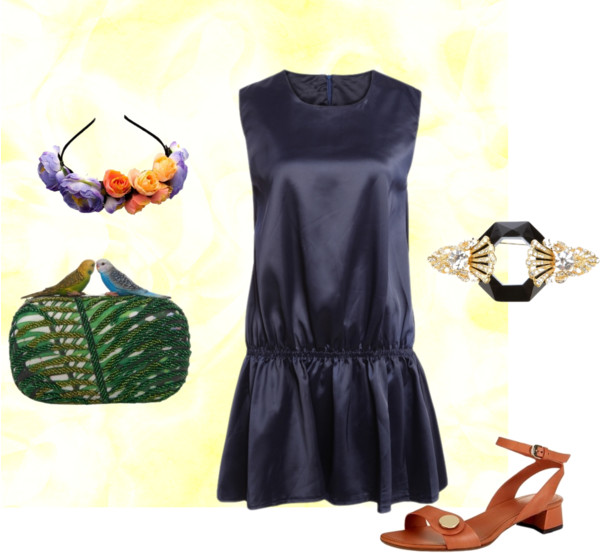 ONE DRESS THREE WEDDINGS
To start. First you will need a few basics, most important of which is your dress. I usually gravitate to a simple shift but by all means look for a dress that's perfect for your body type in a classic fabric and a versatile solid colour. I would stick with a neutral like navy or a deep emerald green or even cool grey. This is completely up to you and if you treat it as an investment piece then you'll be able to wear it over and over again.
Daytime wedding. By definition, a daytime wedding is more casual than a formal evening one, so you'll keep your accessories simple and chic. Look for a pretty gold chain and strappy sandals. A simple chain handbag will be the perfect finishing touch. If it's cool, toss a wrap over your shoulders.
Evening and formal wedding. For a formal evening wedding we'll have to take your dress up a notch. I'm very partial to a sleek black tuxedo jacket, but a luxurious cashmere wrap is also a great choice. Depending on the venue, a pair of shimmering stiletto sandals or high shine black heels should be the shoe of choice. Since your dress has simple lines, you'll need to dress it up. A pair of sparkling earrings will make your face glow and to top it off look for a glittering beaded clutch.
Outdoor country wedding. Boho chic weddings have been growing in popularity over the past few years so this is the perfect moment to don that vintage brooch that you always mean to wear but somehow its home is permanently in your jewelry box. Instead of just pinning it to your dress, add it to a sash and tie it around your waist or attach it to a velvet ribbon and wear it as a cuff.  Choose a pair of flat strappy sandals and a retro bag. Depending on the casual factor of the wedding, you could also wear a floral headband.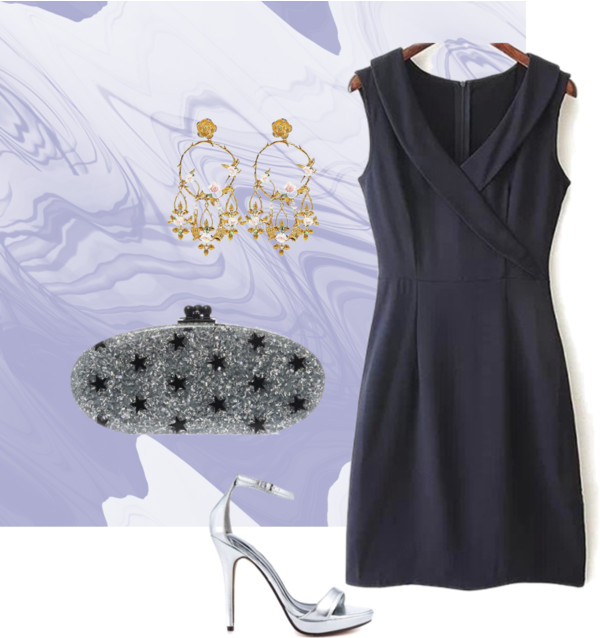 In an ideal world we'd all be able to jump out and buy a brand new outfit for every occasion that arises, but in reality our wallets are usually a significant factor. This is the time to let your imagination run a little bit wild. With some forethought and planning, you'll be able to dazzle at the wedding and still save enough for a great vacation!
What's your favourite wedding outfit?
For more don't forget to follow me on INSTAGRAM and PINTEREST
If you liked this article please share it and sign up for regular updates: