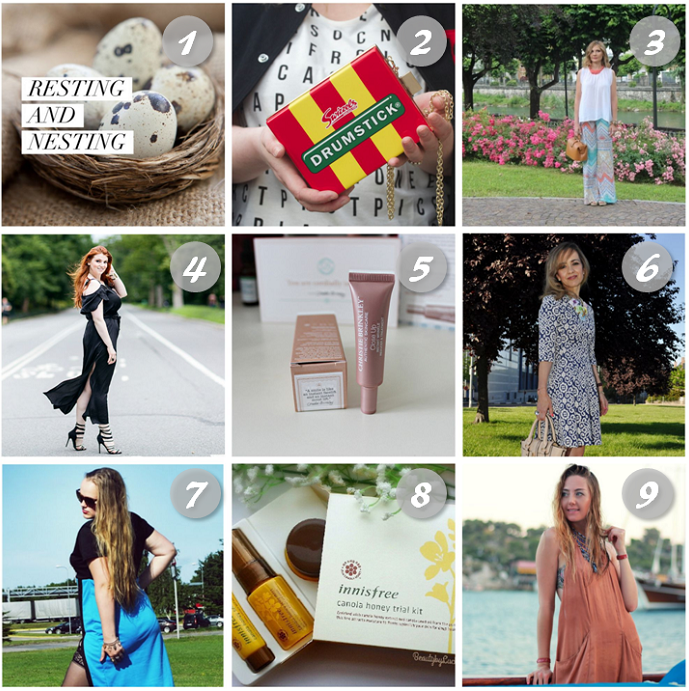 Links I love. Well it's Thursday again, with another week almost done and today is the day that I reserve for discovering new blogs, spending time on the internet and connecting with new brands. Rather than bringing you a new brand today, I decided to introduce you to some great blogs that I love following, some even for years by now. I've certainly gotten to this point because of everyone's support and I believe in supporting others.
Last week we talked about how fashion, style and beauty trends are different all over the world and how travel has an immense power to influence what we write about.  I've seen my writing change and evolve as I've been introduced to new cultures and ways of life. My reason for choosing these bloggers is that that they are scattered all over the world. Although each one comes from a different culture and each has a unique voice, their love of fashion and beauty unites them all.
LINKS I LOVE
Happy reading, and here's to a trip around the world, right from the comfort of your living room!
Do you spend time reading other blogs each week?
For more don't forget to follow me on INSTAGRAM and PINTEREST
IF YOU ENJOYED THIS ARTICLE PLEASE SHARE IT AND SIGN UP FOR REGULAR UPDATES