How to wear summer whites. I love white. A beautiful suit or a lace dress, are you kidding me? Nothing is more fabulous when the temperatures are rising. I picture myself wearing a white crochet sheath, twirling in a field, holding my straw floppy hat in my hand. It all comes grinding to a halt when I hear my mother's voice in my head telling me that I'm crazy, it's white, it's only going to get dirty. So if you are like me and love white, but are slightly terrified of it, read on.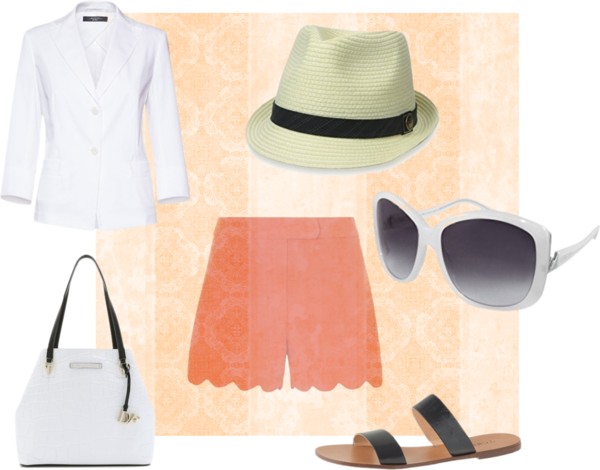 HOW TO WEAR SUMMER WHITES
For day. White is fresh and reflects light beautifully. For day, I would choose a white blazer, perhaps with a 3/4 sleeve thrown casually over a pair of bright orange shorts and a cute pair of flats. For good measure, toss a white bag over your shoulder.
For the weekend. This is your chance to pull out that coveted white crochet or lace dress. Pair it with a denim jacket during the day or a summer scarf thrown casually around your shoulders in the evening. A brown bucket bag and a pair of converse or sandals will finish off the outfit to perfection.
For work. This is probably the easiest scenario for all white, since most offices are conveniently away from dirt. A structured pencil skirt, a chiffon blouse paired with a pointy toed black stilettos and a structured black bag will make for a classic, timeless and always fashion forward ensemble.
For night. Wear white on white and you will be the standout in any crowd. For a romantic evening out, you might look for a flowing white maxi dress paired with strappy silver sandals or for a formal affair, you can't go wrong with a classic cream tuxedo.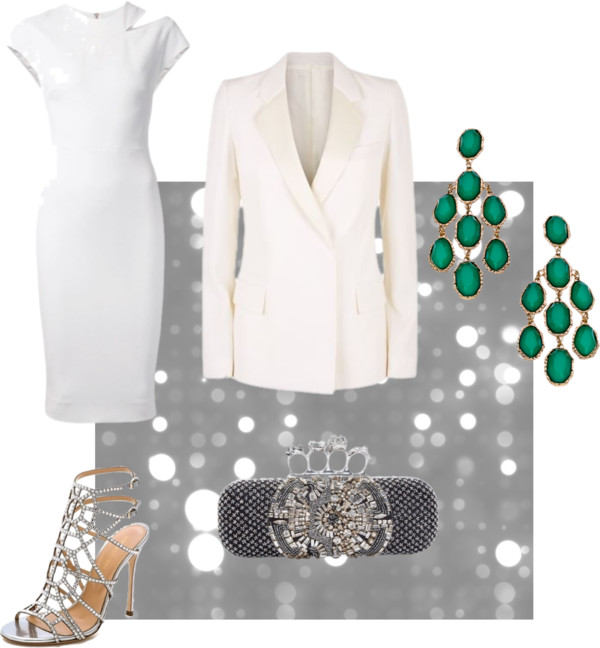 So this is probably not the colour that you want to wear to the playground or while walking your dog, but there are lots of ways to incorporate white into your wardrobe. Even if you are not be ready to go head to toe white, choosing that one standout piece will go a long way.
How  do you like to wear white in the summer?
For more don't forget to follow me on INSTAGRAM and PINTEREST
If you enjoyed this article please share it and join us for regular updates