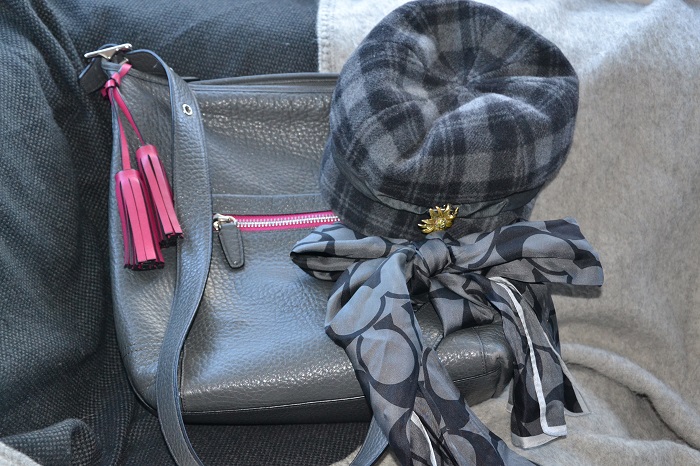 Gray. It's one of those classically elegant colours that as a neutral goes with everything. It's not as harsh as black and it's more refreshingly contemporary than brown. As one of the season's hottest hues, we've been seeing it in monochromatic outfits on the runways. Gray, like yellow, isn't necessarily one of the easiest colours to wear. I believe that unlike what we are seeing on the runways, gray is best mixed with some of your favourite pieces in your closet. Remember that gray doesn't need to represent the image of a tired winter day. From soft and pale, an extension of white to deep dark and sultry it comes in so many different and wonderful incarnations. A mysterious vixen emerging from behind a shadowy cloud of smoke, a fedora worn deeply over one eye. Or perhaps an offset of a milky white, giving any home a cool and modern feel.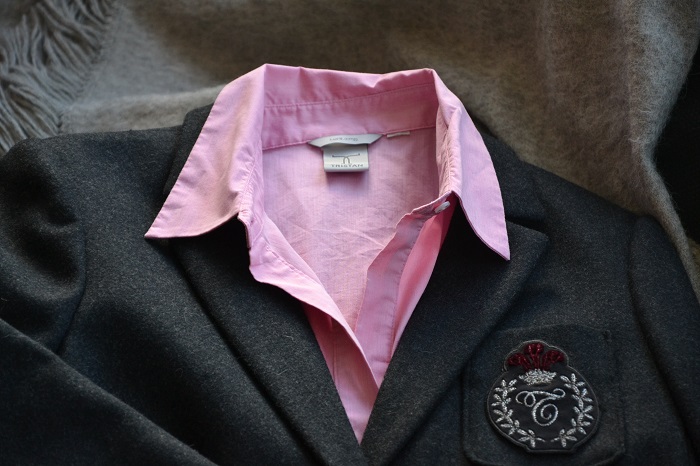 Think silver and sparkle. A chunky silver statement necklace or a pair of dramatic earrings are certainly a form of gray, right? So, add some shimmer. It's all about mixing textures and tones, which gives visual interest and depth to an outfit. A gray sweater with a silver thread is an ideal companion to a simple a-line skirt or a pair of skinny pants. Sleek gray trousers are always a sophisticated choice, especially when they are paired with a jewel toned blouse. Picture a silky fuchsia top tucked into a sexy pencil skirt. You can never go wrong with that combination.  Of course, you can always reach for a structured gray blazer and throw it over a bright shirt which complements your skin tone.
Alternatively, a pair of gray heels can be quite unexpected and a fabulous contemporary accent. A silky gray scarf is always a classic as is a wonderful bag. These are accessories you can safely add to your wardrobe, being confident that they will remain there for many years to come.
How do you add gray to your wardrobe?
More gray's that I love:
*For more colour suggestions please join me on twitter and instagram*