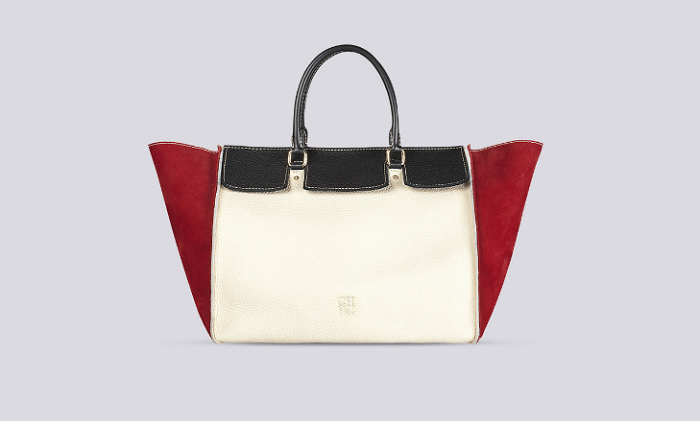 Fashion Picks for November 2014. Each month I scour the magazines and watch all the shows to find the next must-have pieces, or at least the ones I will spend the next few months obsessing over. I definitely have a penchant for accessories, because they are generally ageless. I can see myself carrying the same bag or wearing the same heels 5 or 6 years down the road and sometimes even longer. The power of accessories is that they can dress up an outfit, dress down an outfit or even transform an outfit so that no one notices when you are wearing the same pair of jeans again.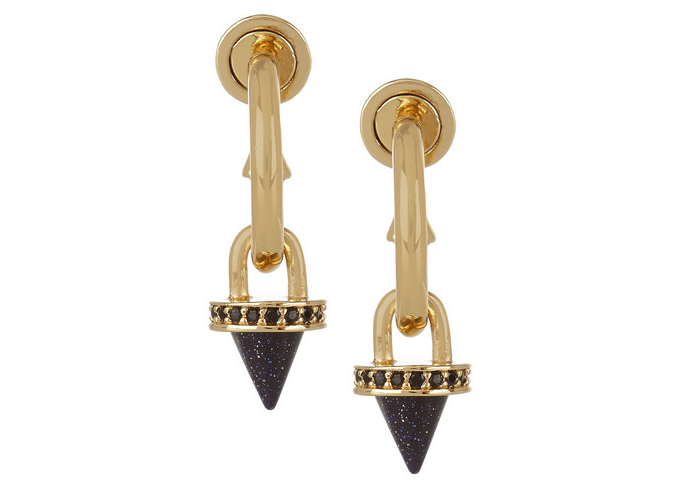 FASHION PICKS FOR NOVEMBER 2014
Everyday Bag. I knew that the new Carolina Herrera Vendome bag would be on this list as soon as I saw it. I have been a huge fan of hers for many years now and this bag embodies my image of her expertly tailored clothing. I love the angular cut and very defined colour blocking. The bag comes in several designs, so everyone can find their fit. An ideal every day bag, it is elevated by the fact that its reminiscent of Paris. I would carry this bag to the office and it could be my companion for after work drinks.
Statement Earrings. I stumbled upon these earrings from Eddie Borgo and immediately fell in love. I'm feeling a little bit gold this fall and these earrings are perfect. Although they are definitely edgy, the gold seems to bring some warmth to their tough design. While these earrings would look fabulous for night, paired with a moto jacket or even a little black dress, I would also wear them for day as they would be super chic with a white shirt and my favourite pair of jeans. As a bonus, the cone is detachable, making them even more versatile.
Ankle Boots. I'm a huge fan of booties for fall, they really are the perfect shoe whether you prefer heels or flats. This is the time of year when we don't know what kind of weather to expect on a daily basis, but a pair of booties will always work. I chose this pair from Chloe because of their classic shape and gold detailing. These will look fun for day with a mini skirt and opaque tights. For night, I would pair them with a great pair of pants and a structured blazer for a chic and elegant look.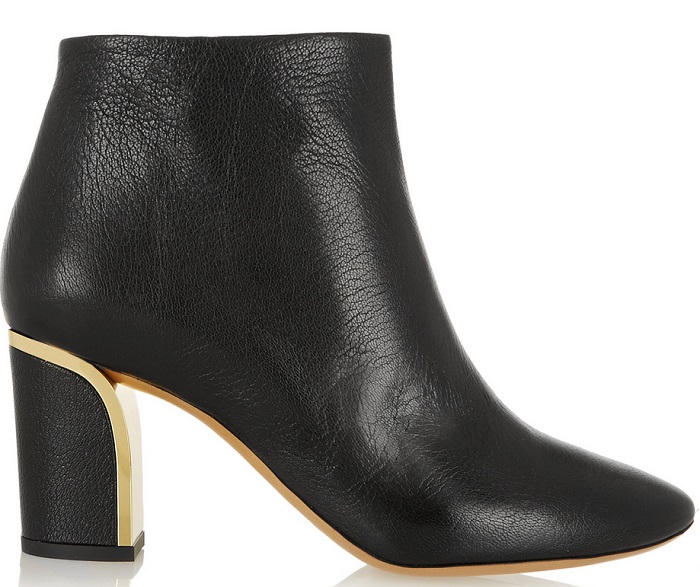 November is one of those transitional months. There is a shift in the weather and a sense of anticipation as the month progresses. Holidays are just around the corner and my thoughts start to turn to elegant and chic pieces that will carry me through the next few weeks.
What are you loving for November 2014?
*For more fashion picks for November 2014 follow me on instagram and pinterest*



*images courtesy of Net-a-Porter and Carolina Herrera*