When it's too hot to pick an outfit. We are well into the summer months now and if you are anything like me then you are probably starting to have a hard time picking out outfits that won't leave you melting in the sun. I'm pretty sure that I've worn shorts and a tank top for the past several weeks straight. Anything else seems way too involved. I'm at a point though, where even I'm getting sick of reaching for the same old pieces, but when it's this hot outside, I just can't think properly (this happens to me pretty much every season for a variety of reasons).
I think that it's helpful to have a list of outfits that will work for most occasion, that will look good and be easy enough that your brain doesn't have to go into overdrive when putting them together.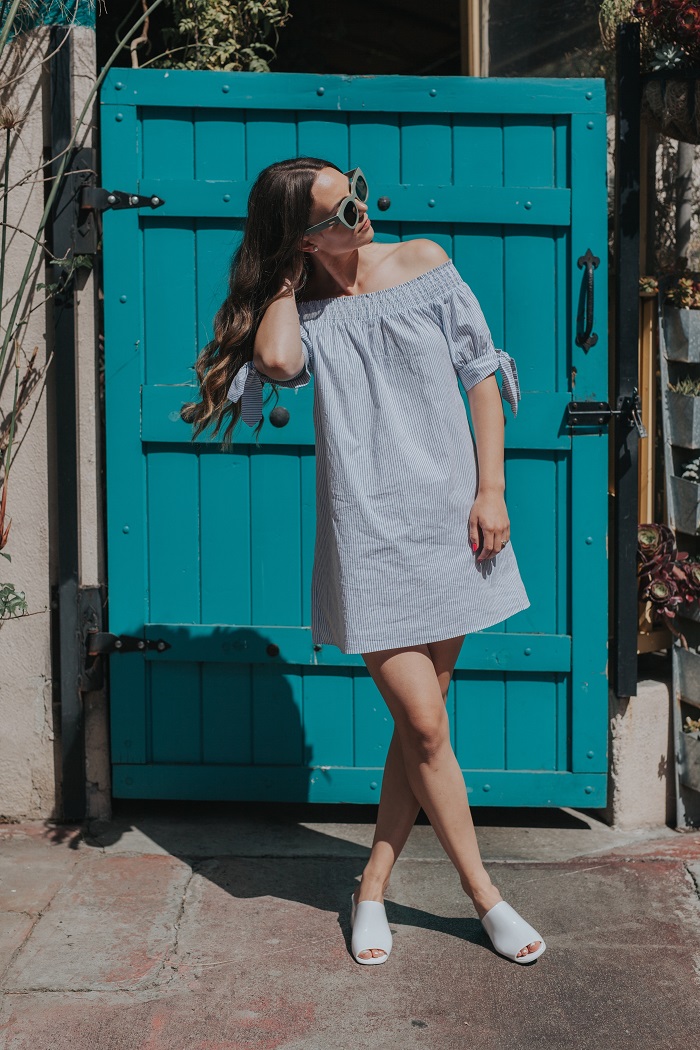 WHEN IT'S TOO HOT TO PICK AN OUTFIT
Breezy. Loose, wide leg pants, print or solid, it's your choice. Paired with a lightweight knit tank or halter top, they will be a great airy combination. As for shoes, you can wear heels for work, sandals for day or even a pair of espadrilles if you'll be doing lots of walking.
Crisp white. Summer always seems to scream white and denim and white were meant for each other. A pair of cutoffs with a crisp button down shirt and a pair of flat sandals will be cute and fresh. Make sure you don't forget to bring along a big straw tote and you get extra points if there's a baguette peaking out.
Long and flowy. When it's hot, no one wants clothing sticking to them, but a maxi dress can be dressed up or down while helping the air circulate around your body.  The dress will be the focus of the outfit, so all you need is a pair of sparkly flats and maybe a pretty, thin chain. Option 2. If you don't have or don't love maxi dresses then a long natural fiber skirt will do just as well.
Simple. Unless I know for sure the evening will be cooler, please don't ask me to layer anything. A simple cotton tank dress will work for most occasions. You can wear it with a long necklace and sparkly flats for day or night.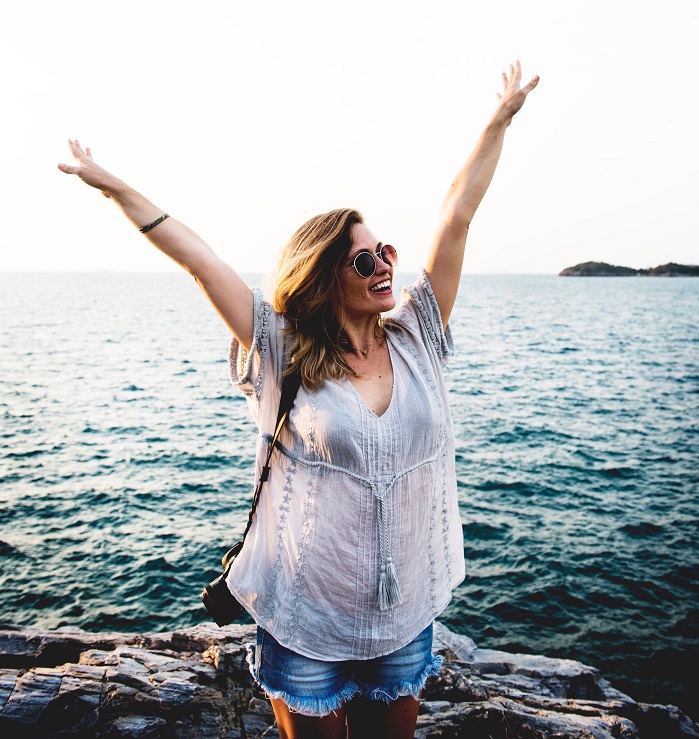 …AND DON'T LOOK LIKE A HOT MESS
The second part of this is to take some precautions so that you don't sweat through your outfit in the first 15 minutes of the day.
Start your day with a warm shower to increase your internal body temperature
Wear looser clothing instead of body hugging outfits
Pick structured pieces that won't stick to your body
Choose delicate knits that help circulate the air around your body
Remember that natural fabrics are the coolest and will keep you from over-sweating
Read the full article: LOOK GREAT THIS SUMMER WITHOUT BEING A HOT MESS
What's your favourite summer outfit?
IF YOU ENJOYED THIS ARTICLE PLEASE SHARE IT AND SIGN UP FOR REGULAR UPDATES


Caroline has worked with international designers in fashion retail and completed professional makeup courses when working in the beauty industry. Her love of writing, photography and film inspired her to work at the Canadian Film Center and then to earn a BFA in Screenwriting. In addition to her blog, Style On The Side, you can see her work in Huffington Post Canada and other international websites.