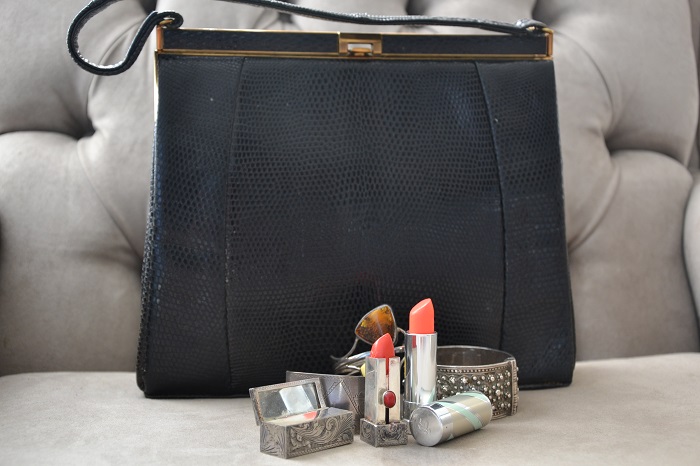 Vintage Modern. Sometimes I just have to laugh when I think about my style.  I really love clean modern lines and my daily wardrobe is very streamlined. That being said, I definitely have a soft spot for all things vintage.  The shapes, the cuts, the fabrics I'm all over that.  So instead of dressing head to toe in any one style, I like to mix it up a little. Maybe I'll wear a contemporary outfit with some vintage jewelry, or a vintage purse. Or maybe I'll pair a 50's style dress with modern heels. It's this vintage modern type of combination that I love best.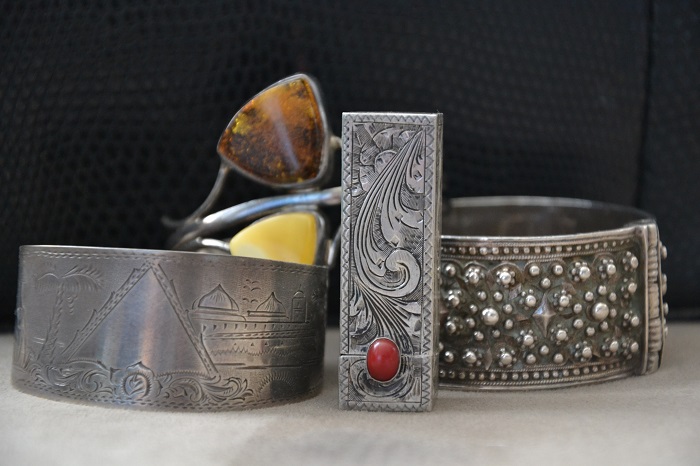 I was originally looking for vintage purses and I found a lovely one, made in England. It's in great condition and has a beautifully structured shape. Then my eyes spied this amazing silver lipstick tube.  Not only is it pretty, but it's functional and  a piece of jewelry all rolled in to one.  Once I got it home I cleaned it thoroughly. Old lipstick is not easy to remove and it was a bit of a mess. Luckily the tube is silver and it was able to withstand a very thorough soaking and disinfecting.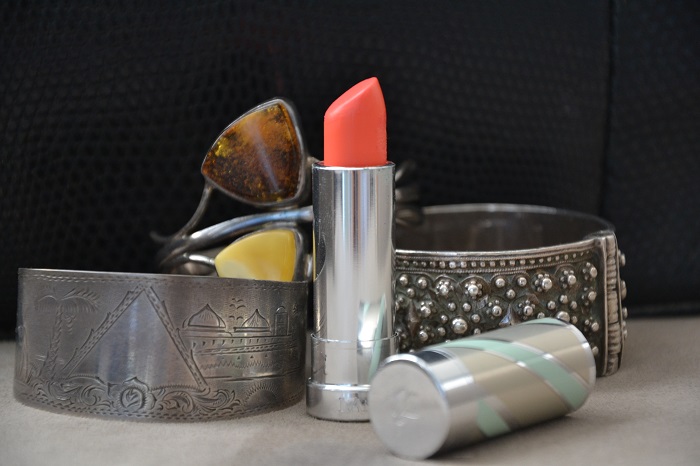 Finding the perfect lipstick to fit my new gem was a bit of a challenge as well.  Most lipsticks are just too big. The one currently in there is a really pretty red that I purchased at the drugstore to see how easy it would be to trim down. I was very happy to see that it wasn't too hard to work with. Now that I've found French Touch in a lovely coral from Lancome, I know they will make the perfect match.
Here are some other vintage inspired pieces for your very own vintage modern look!
*For more on how to dress vintage modern please join me on pinterest and twitter*