Look great this summer without being a hot mess. Today is a mucky, sweaty day. It's hot. The sun is out and my makeup started to melt off my face before I even put it on. My clothing has become one with my body and it feels like every time I change I need to change again. There's a fan going and I can only hope to catch a whisper of a breeze as it rotates by. Sound familiar? Summer dressing can be tough when it's hot outside and all you really want to wear is your bathing suit, but that's probably not an appropriate choice if you are in the city and not at the beach or by your pool.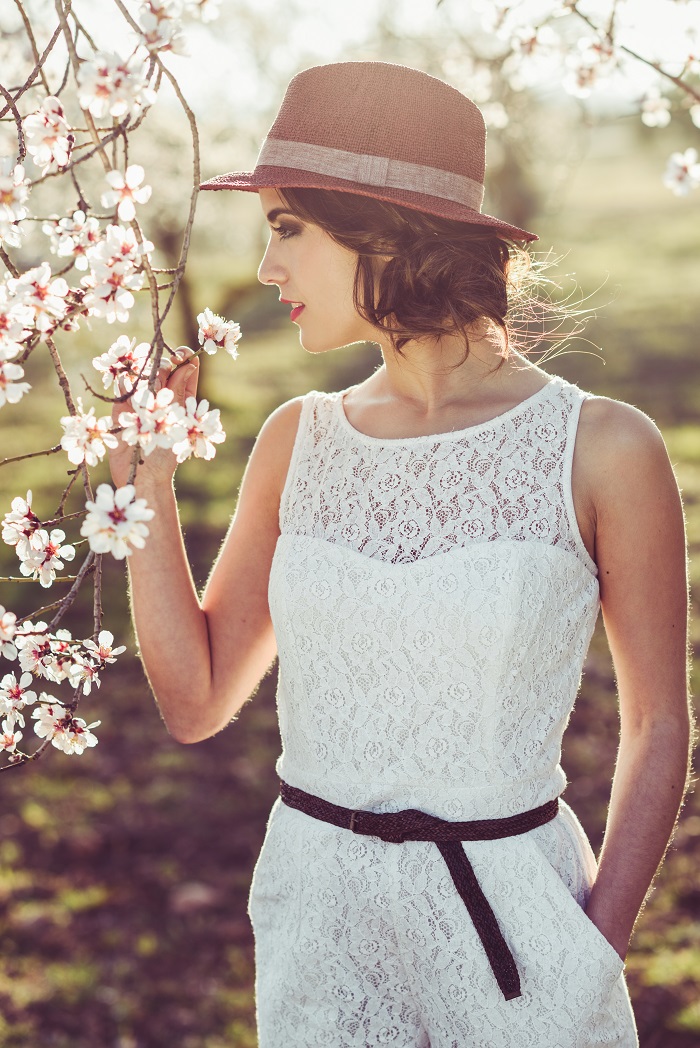 LOOK GREAT THIS SUMMER WITHOUT BEING A HOT MESS
Start with a warm shower. I know, it sounds totally counter intuitive but a cool shower will just make you hotter because your internal body temperature will rise. So start your day with a luxuriously warm shower.
Wear loose clothing. It's tempting to stick to skimpier clothing in the summer and who doesn't love a cute tank top, but reach for looser breezier pieces and you'll find yourself sweating a lot less. The same goes for tops that have a lot of embellishments. Look for simple pieces and pair them with very delicate, barely there jewelry, preferably in rose gold which will warm your complexion for that perfect summer glow.
Look for structure. This sounds crazy because you are probably looking for the flowy-est pieces you can find, but hear me out. If the fabric is so loose and flimsy that it sticks to your body, you'll be even hotter. Yes, you need to find clothing that is relaxed, but if it has a little bit of structure (think easy structured seams) it will hold its shape allowing a breeze to come between your clothes and your skin. Not only that, but by covering up your skin won't be as exposed to the sun and will therefore feel cooler.
Look for open weaves. In addition to loose fabrics, look for delicate knits that have a loose, open weave as they'll help with air circulation. A white dress in a pretty lace or simple crochet will not only look pretty, but will keep you cooler because white doesn't absorb the sun as much as black.
Choose natural fabrics. Just think about how much a polyester will make you sweat in winter. It's even worse in summer. Look for pieces that are made of natural or mostly natural fabrics. This applies to your accessories as well. There's a reason why so many of us gravitate to espadrilles in the summer months. Sure, they look really cool and embody that perfect European vibe, but because they are (or should be made) of natural fabrics they will also help keep your feet from getting too sweaty. The same goes for a great sun hat. I usually stick with a very lightweight straw floppy because my head doesn't get too hot, but it still protects my face from the sun. I'm also a big fan of keeping a lightweight scarf on hand, yes even in summer. It works as a head wrap in a pinch or I can drape it over my shoulders if they are getting burned.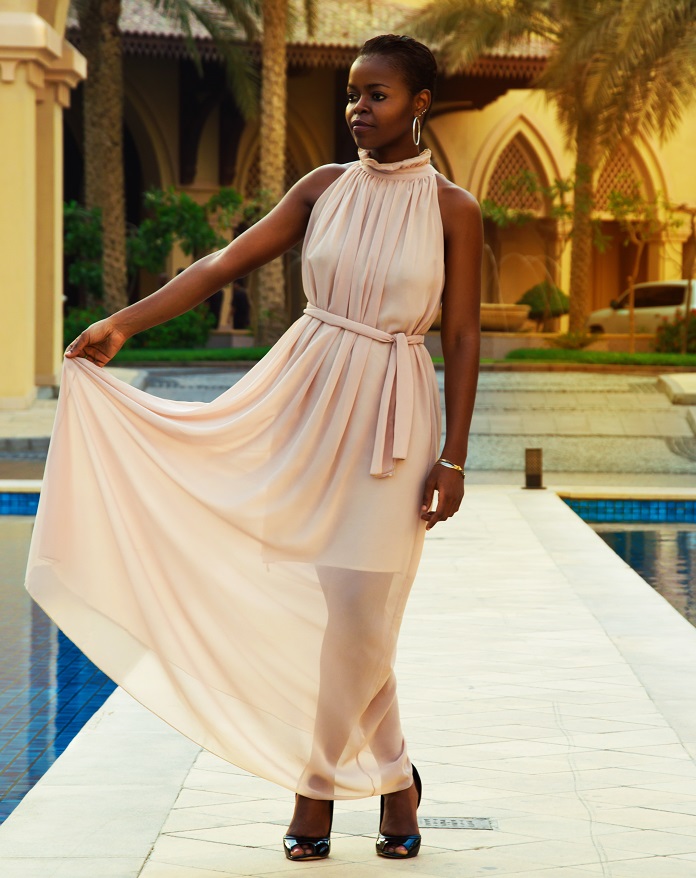 Summer dressing can be tough, especially when the temperatures start rising into the extremes, but it's also a great opportunity to let your feminine side shine. I wear a lot of black and I get its appeal, but in the summer I try to step out of my comfort box and choose clothing that's light and colourful and just plain pretty. Plus, mixing a piece that's ultra feminine with a shot of black gives me the edgy touch that I'm always craving.
What's your favourite summer outfit?
IF YOU ENJOYED THIS ARTICLE PLEASE SHARE IT AND SIGN UP FOR REGULAR UPDATES

images courtesy of DollarPhotoClub


Caroline has worked with international designers in fashion retail and completed professional makeup courses when working in the beauty industry. Her love of writing, photography and film inspired her to work at the Canadian Film Center and then to earn a BFA in Screenwriting. In addition to her blog, Style On The Side, you can see her work in Huffington Post Canada and other international websites.