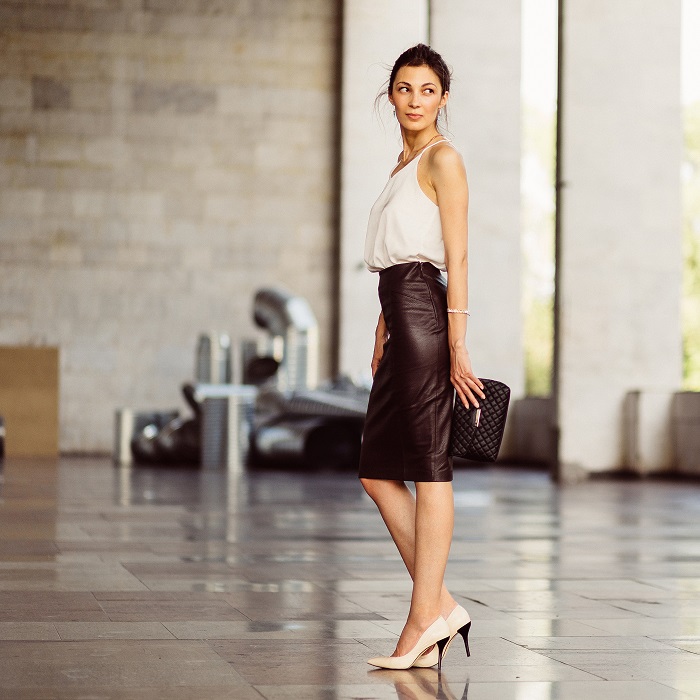 How to make your legs look longer.  I hear a lot of people saying that they don't like wearing flats because it makes their legs look short. Sure, most of us don't make a living strutting our legs down a runway, but there are lots of simple ways in which we can create the illusion of having a model's long, lean legs.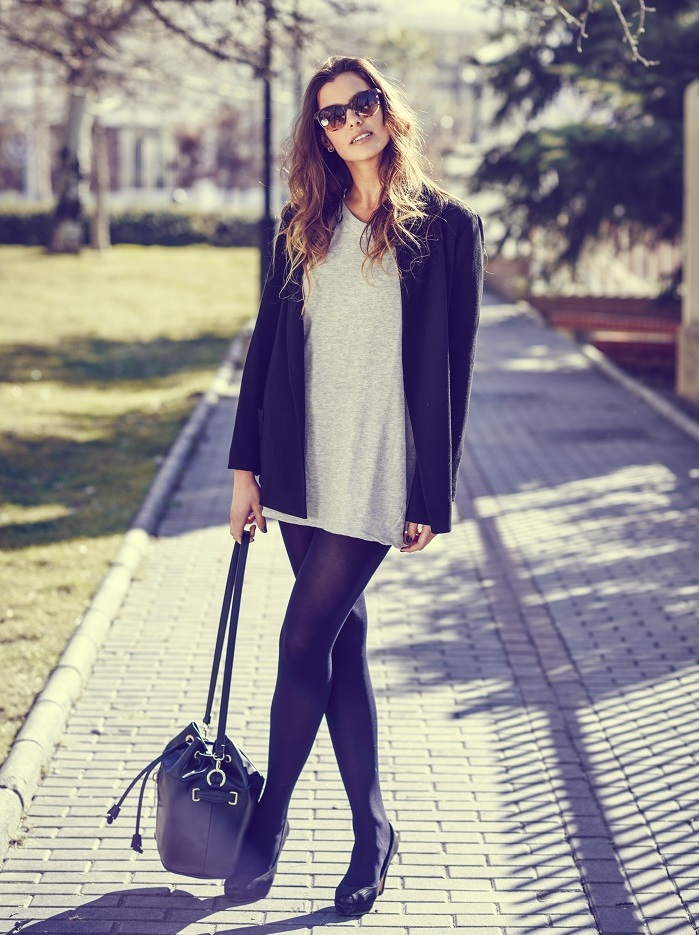 HOW TO MAKE YOUR LEGS LOOK LONGER
Nude shoes. The idea is to create a long look without breaking the line of your leg with colour, so that is why a nude shoe always works. Remember, however, that you don't need to only stick with heels because a great nude flat will also do the trick.  For that extra few millimeters of length, look for a pointy toe. Strappy sandals are also your friend because they show more skin. The only rule would be to stay away from straps as they visually cut your leg at the ankle.
Wide leg pants. The beauty of a wide leg pant is that it adds extra movement to your body and creates a nice long line since it is best worn with a hem that just skims the ground. In addition, wide leg pants also hide a platform heel or a wedge which will give you the desired height. Pair a wide leg pant with a shorter top for an even longer effect.
Stick with a single colour. No, it absolutely does not have to be black. Forget the old rule that only black is slimming. If the cut is right then you will look great. The idea is to keep the colour on your legs consistent. For instance, you can match your shoes to your pants. Think denim with blue heels. Or when the weather is cool, look for opaque tights that are the same (or very similar) colour to your skirt and shoes. If all else fails opt for vertical stripes.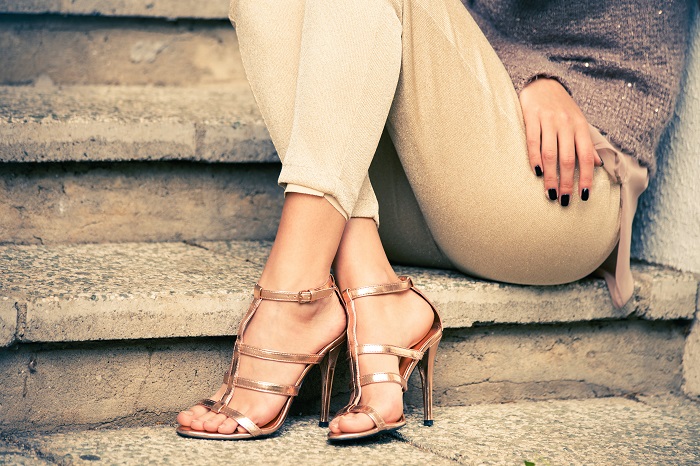 High waisted skirts and pants. High waisted anything will work because you aren't defining where your waist, aka legs begin. Create the illusion of a long lean line by opting for high waisted (think pencil) skirts and pants. In addition, tucking your blouse or t-shirt in will go a long way to shortening your torso. While ankle boots will look fabulous when colour matched to your pants, opt for knee highs or over the knee boots when wearing skirt and dresses.
Dresses and asymmetrical hemlines. We already know that showing some leg will help elongate it, but don't worry so much about the length of your skirts and dresses and instead focus on the cut. Yes, I'm even talking to you petites ladies. You can wear long skirts, just make sure that they aren't hitting you right at the calf which is the widest part of your leg. The idea here is create the illusion of a higher waist. The reason for choosing asymmetrical lines is again to fool the eye as a horizontal line can awkwardly cut your body.
Keep it clean. If the goal is to elongate the legs then it's best to stay away from whisking and extra details on your pants. A nice, simple line always works best. For an elegant streamlined look, stay away from large pockets and cuffs.
Bronze, tan and shimmer. Concealing flaws will automatically give you the appearance of leaner legs. When wearing shorts or skirts, apply a bronzer or self tanner before you go out. For night, a little bit of shimmer is always a great touch.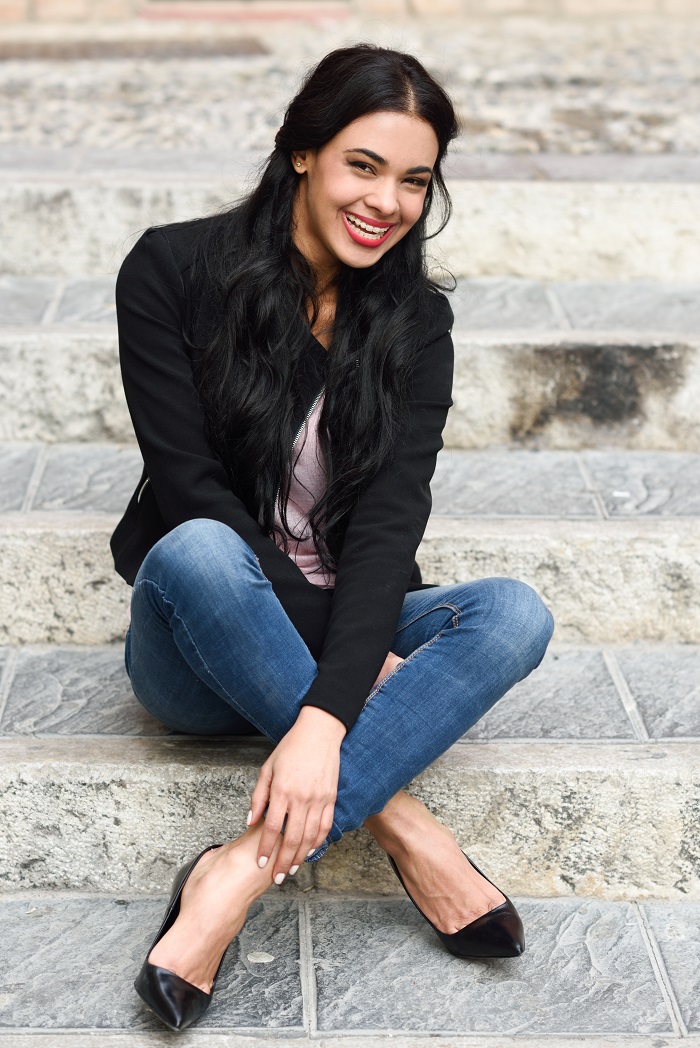 What's the lesson here? Never say you can't wear something because you are a petite or have legs that are on the shorter side. It's all about making small tweaks to your wardrobe and highlighting your best assets so that you always feel fabulous. And remember the most important rule: if you feel confident and tall, you will stand tall.
What are your favourite tips for creating the illusion of longer and leaner legs?
For more don't forget to follow me on INSTAGRAM and PINTEREST
If you enjoyed this article please share it and sign up for regular updates

images courtesy of DollarPhotoClub