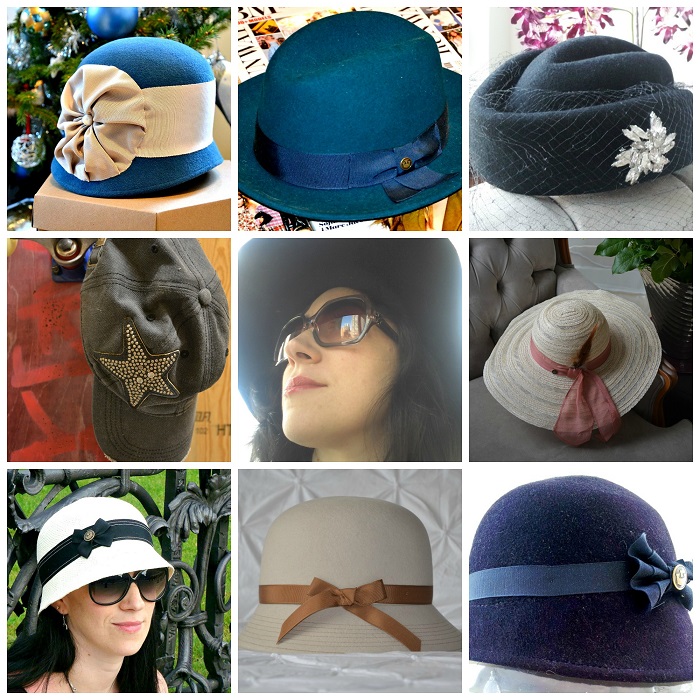 Fashion must haves for January 2015. Usually Thursdays mark my Designer Spotlight series, but today I'm turning the spotlight on some of my favourite things. Some are designer and some are not. The holidays are over and although the days are slowly getting longer, it's still cold and dark with a lot of gray thrown in. This is the time of year when I love to surround myself with pretty things, whether it be fresh flowers or a glamorous pair of sunnies or even a new hat.

FASHION MUST HAVES FOR JANUARY 2015
Hat. If you've followed my blog at all, you'll know that I'm a huge hat lover. My collection now spans to over 30 or so hats. I have a nice mix of vintage ones and new ones. Some are mass produced and others are one of a kind. Anything from a pillbox, to a beret, to a fedora, to a floppy, you name it I've probably got it. In the winter I generally stick with warm beanies, but an elegant floppy has been known to make an appearance. One of my favourite places to shop for hats is Goorin Bros. where I know that I'll always find a great hat. Another is shopping for bespoke hats at The Saucy Milliner.
Elbow length gloves. This is one of those luxury items that I don't necessarily wear on a daily basis, but always has a home in my wardrobe. The minute I put them on I feel more elegant and sophisticated. Plus they look really fantastic with 3/4 length sleeves.
Sunnies. A great pair of sunglasses is an accessory that I'm rarely without. I find my eyes are fairly sensitive, so I tend to reach for sunnies whenever I go out. In my opinion the bigger and more glamorous, the better! They cover any "imperfections" that I may have and just generally make me feel good. Not sure which sunglasses you should be wearing? Check out my post, what your sunglasses say about you.
Bag. When I moved to Europe last year I somehow managed to pack an entire box full of bags (and hats). While high end designer bags are always great and sought after, I'm very partial to discovering new brands. I want to be the one that gets stopped in the street because she's carrying a fabulous bag. Last year my new favourite brand that I discovered was Nowinska Bags. It's so fantastic when you meet someone who is so passionate about their craft because it absolutely comes out in their designs.
Now it's your turn, what are your must haves for January 2015?
For more on fashion must haves for January 2015 follow me on instagram and pinterest