How To Be Modern Boho. Although I do have a daily uniform and I know what clothing I'm comfortable in and what I need to steer clear of, I like a lot of different styles. Some shapes look great on me and others decidedly do not, but sometimes I just need to change things up a little.
I have a friend who does this style to perfection. No matter the day or time of day, she always looks like she's come from the beach of a faraway place. She mixes prints and textures with abandon and somehow it always works. She's actually one of my favourite people to shop with because she opens my eyes to clothing and accessories I'd otherwise never have picked up.
There are days when I'm feeling a little whimsical and I miss the beach. I want my clothing to be loose and pretty (flowers, feathers and beads anyone?) and I pretty much just want to dance around in a field all day as the sun streams down on me. The truth is, I live in the very center of a busy metropolitan city and don't feel: a) entirely comfortable wearing a head to toe bohemian look or b) overhauling my entire wardrobe and buying new pieces. So I like to combine the essence of boho with my own style and what I already own.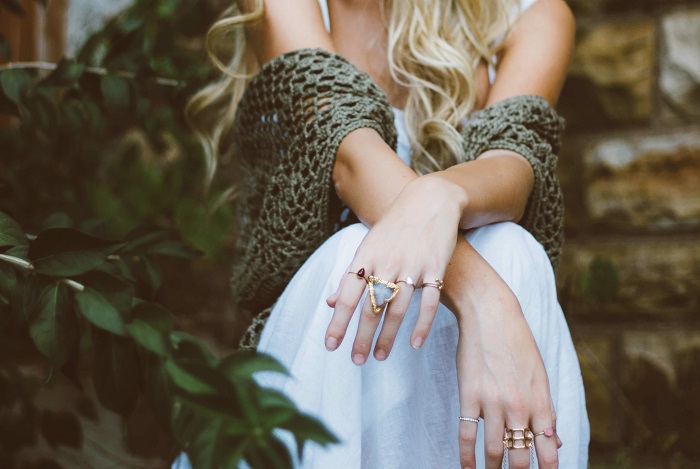 HOW TO BE MODERN BOHO
OPTIONS
Glamorous. Don't be afraid of adding some glam to your outfit. Sparkle always works and layering gold chains or bracelets or throwing on a sequined skirt or a sequined vest is always a good idea. You can try layering a long tassel lariat over several shorter gold necklaces and opting for a chunky wooden bangle.
For night. By its very nature, boho style leans toward a casual daytime feel, but that doesn't mean you can't bring it into the night. Long skirts and maxi dresses with fabulous prints and lace up sandals (heels or flats) paired with delicate jewelry will look elegant and sophisticated at night.
Casual weekend. Who says that a bohemian style can't be combined with a sporty vibe? You probably won't see me without a pair of sneakers or my very un-boho (aka minimalist) sandals in the summer, but I might be wearing my floppy straw hat, feather earrings and carrying my brown purse complete with a flirty fringe.
Everyday work. Although it's tougher to adapt a very bohemian style to a desk job it, certainly is doable (although perhaps not as much in a very conservative workplace). A pretty blouse with a handwoven print worn beneath a blazer will absolutely work. Specific elements like chunky heels, or a velvet blazer or pants, or a suede bag will make for sophisticated work wear.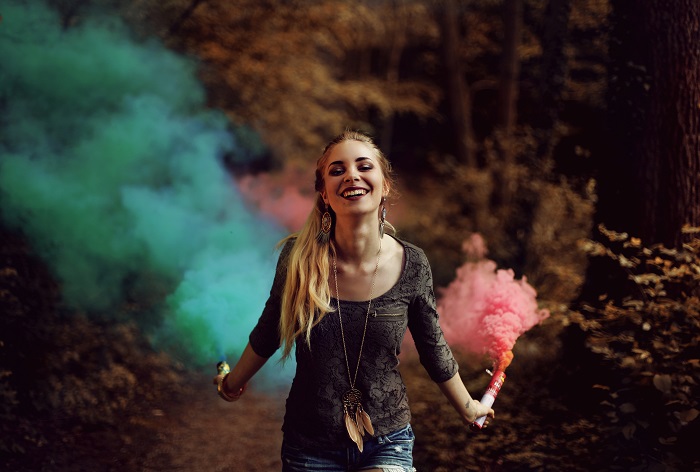 THE RULES
Keep it simple and complicated. True boho style is about the art of layering. This applies to your clothes and jewelry, but too many layers and prints and textures will just make for a strange, un-cohesive look. If in doubt then simple is always better and with a few choice pieces you can show off your airy style without overwhelming you and possibly everyone around you.
Keep it lived in. Being ostentatious is never a good thing and that applies to this style in particular. It is, however, easy to fall into the trap of looking unkempt and like a 14 year old who just discovered grunge style. You want to find that middle ground where your clothing and accessories look like they've been found on a quaint street in an exotic faraway land, but didn't get pulled out of the trash.
Keep it creative. The beauty of this style is that you can and should borrow from other cultures. I have an affinity for feather earrings (I can't logically explain it, but I'm just drawn to them) and less of a taste for ethnic beaded necklaces, although I can certainly appreciate them. The trick is to borrow from different cultures and mix and match your pieces. Wearing head to toe any one style looks like a costume or even worse, boring and uniform. Wearing bits and pieces of one style with another is exciting and the best way to show off your unique personality.
Keep some colour. Yes, I'm talking to everyone who throws on all black, all day. Bohemian style is all about textures and colours, so don't be afraid to mix and match them. Watch: HOW TO MIX PRINTS. If you aren't ready for too much colour then white is a great alternative because by nature it's a more airy colour. If you absolutely can't let go of black then aim to combine textures. A black blouse with a handwoven print (yes it can be monochromatic) used as a canvas to show off colourful wooden beads or a turquoise statement necklace, paired with a denim skirt or jeans and brown ankle boots is a fabulous option.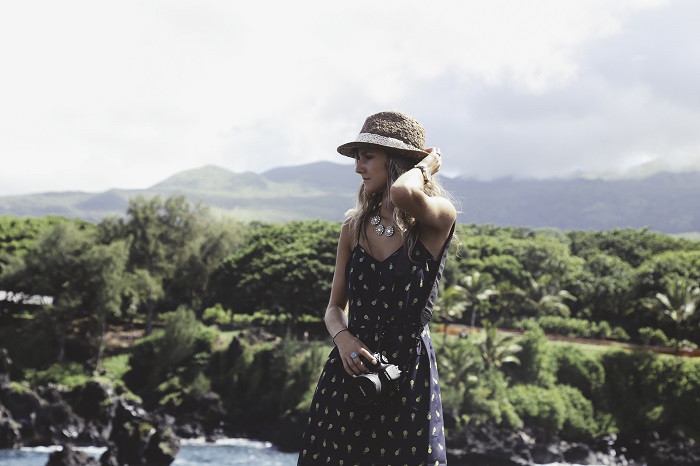 While you'll be more likely to find me sitting at a coffee shop than lounging on a yacht in the Mediterranean, I might just be throwing on a flowy maxi skirt, my brand new lace up sandals and some fabulous feather earrings (because, of course).
Which style do you secretly love to infuse into your wardrobe?
IF YOU ENJOYED THIS ARTICLE PLEASE SHARE IT AND SIGN UP FOR REGULAR UPDATES

images courtesy of Unsplash.com


Caroline has worked with international designers in fashion retail and completed professional makeup courses when working in the beauty industry. Her love of writing, photography and film inspired her to work at the Canadian Film Center and then to earn a BFA in Screenwriting. In addition to her blog, Style On The Side, you can see her work in Huffington Post Canada and other international websites.