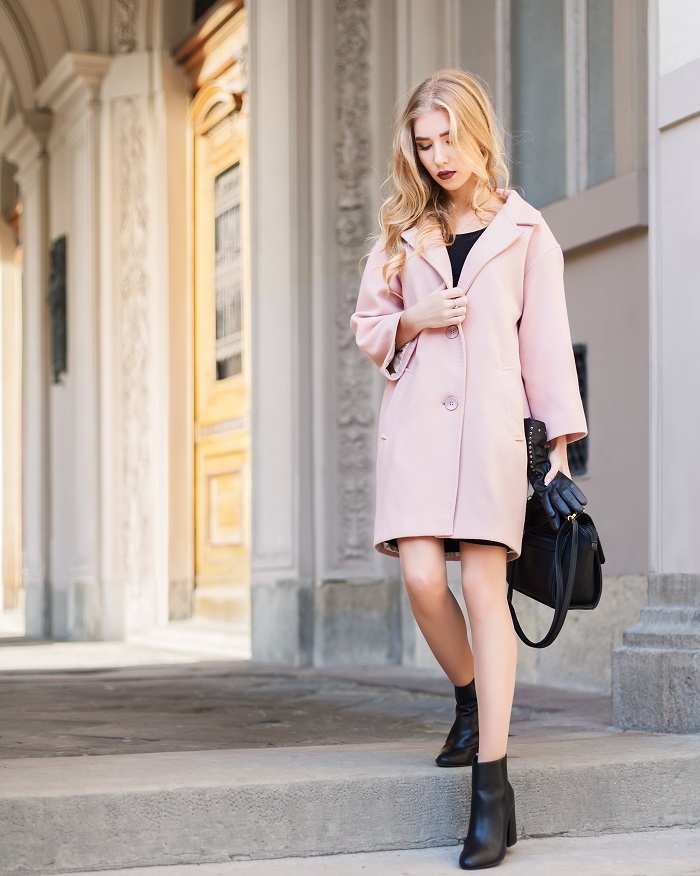 Styling tricks every woman should know. Recently, we talked about the Clothing Tips Every Woman Should Know, so know let's talk about the styling tricks every woman should know. Even though I still have a soft spot for certain specific pieces, I can wholeheartedly say that my style has dramatically evolved over the years. I went from being a "unique" looking film student, with very long hair, laced up boots and minis so short I'm surprised my parents let me out of the house, to almost exclusively wearing workout gear, to being effortlessly stylish (wink, wink, nudge, nudge).  So it always makes me laugh a little when people say, "oh, that's so you." My first thought is to ask them what exactly that means. Is it a compliment?  Am I just predictable (I certainly hope not).  There are, however, some basics that I've picked up over the years that I've been able to apply to  every outfit I've worn.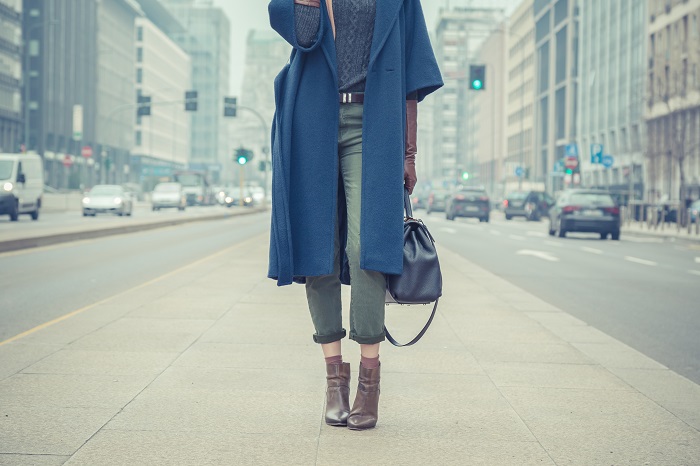 STYLING TRICKS EVERY WOMAN SHOULD KNOW
Accessories. I can't stress the importance of accessorizing (or not accessorizing) enough. Don't be afraid to really go for it. Layer those necklaces, mix and match metals and even styles. Then top it all off with a dramatic floppy brimmed hat.  For that matter, you can never go wrong with a pair of sunglasses in any season or even a colourful silk scarf.
Add a third piece. A third piece, whether it's a scarf, a blazer or just a sweater, will always pull together an outfit. It will make you look more polished and give you that effortless style we are all trying to achieve.
Don't be afraid of colour. I really do love black as much as anyone and in fact for years, my wardrobe was almost entirely black. Then I slowly started to realize the power of coulour. When the weather is grey and you are feeling kind of blah, reach for a bright shade. Yes, of course, you can ground it with black, but also notice how quickly your mood shifts. Not only that, but take it one step further and use colour blocking. You'll see that everyone notices how amazing you look and really, what's better than a ton of compliments?
Know where to show skin. If you opt for a mini, cover up on top and if you are wearing a long skirt or pants, show off your arms or decolletage.
Baggy goes with fitted. Unless you are a 6 foot tall, rail thin model, it's likely that you'll look like a big sac if you decide to wear baggy clothes from head to toe. If you are wearing a fitted top then opt for a flowy loose bottom piece and vice versa.
Layer. Okay, so we all pretty much love to layer, but you can also change your entire look by simply rearranging your pieces. Take your favourite shift dress, for example and simply add a collared shirt for a whole new look.  Start with a basic and work your way up. The same goes for layering jewelry. Pick a thin chain and add larger, bolder, statement making jewels as you work your way up.
Pick your undergarments wisely. This I can't stress enough and trust me, from spending about 10 years of my life in body hugging sweats I know what I'm talking about. Unless you are intentionally showing off a pretty bra strap, we really don't need to see those panty or bra lines. Not only does it make you look heavier and unkempt, but with ill fitting undergarments there's no way your clothing will look good on, no matter how expensive it is.
Basic is not always basic. I love a great tee. I wear them until they are no longer street worthy and then they get relegated to my workout wear drawer and even then I sometimes have a hard time letting go. The good news is that a simple tee can go with almost anything in your wardrobe and can be worn for a multitude of occasions. A pretty v-neck with some simple jewelry can work with a pair of slacks (or a pencil skirt) and heels. If you need a more formal bent, simply add a structured blazer. Use the basics, the pieces you feel most comfortable and confident in and add the necessary extras to elevate their status.
Mix and match. Don't be afraid to mix high end or "fancy" with basic. I'm a big fan of sequins and denim, or a simple tee with a velvet skirt. How about a great pair of heels, statement earrings, a worn in tee and your favourite jeans? Unless you are going to a formal event, there's no reason to take your outfit too seriously.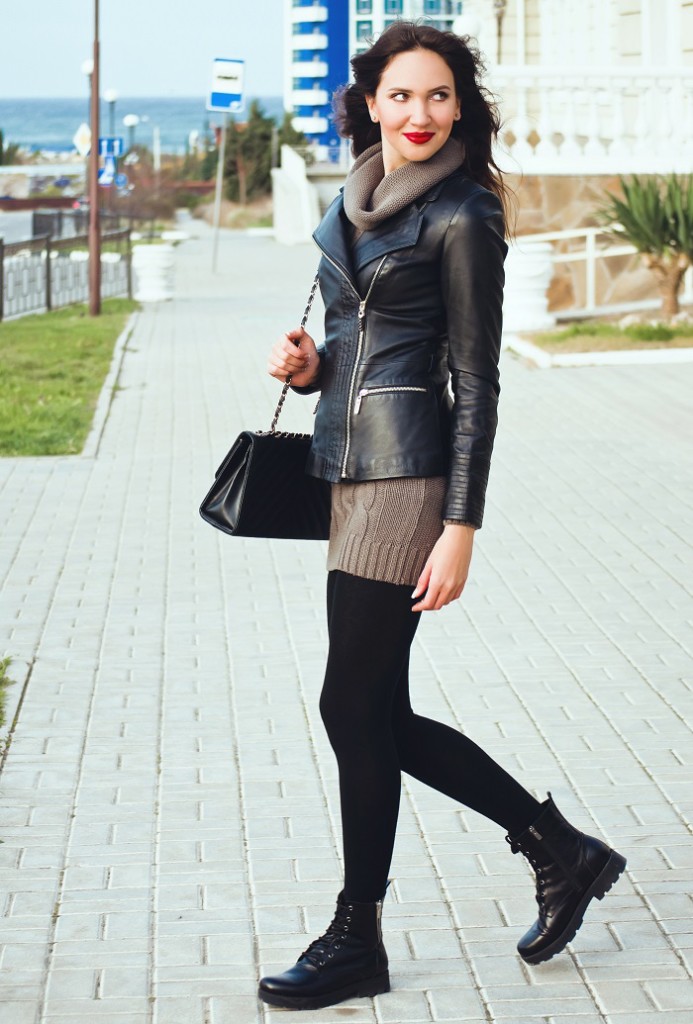 Most importantly, never overthink your outfit and don't take yourself too seriously because that will always show through. Instead, wear pieces that you really and truly love because that should be the very essence of fashion. When you are comfortable and happy, you feel good and that shows through to the world as confidence. When you are confident, you are at your most beautiful.
What's your go to every day outfit that you know you can always count on?
For more tips don't forget to follow me on INSTAGRAM and PINTEREST
IF YOU ENJOYED THIS ARTICLE PLEASE SHARE IT AND SIGN UP FOR REGULAR UPDATES


images courtesy of DollarPhotoClub


Caroline has worked with international designers in fashion retail and completed professional makeup courses when working in the beauty industry. Her love of writing, photography and film inspired her to work at the Canadian Film Center and then to earn a BFA in Screenwriting. In addition to her blog, Style On The Side, you can see her work in Huffington Post Canada and other international websites.