Your go to outfits at any age. So, I'm a little obsessed with effortless dressing. The idea of being able to throw on the simplest of outfits and breezily sweep out of my door looking like a million dollars holds a huge appeal. I love clothing, but I'm not in love with the anxiety it can crate. There's nothing worse than putting on a "new" outfit and then feeling stressed out about it all day. Tugging, pulling and constantly adjusting your clothing is not sophisticated and frankly, not okay.
There are some outfits that have such a classic shape that everyone can wear them, no matter your age, no matter your style (there are tons of ways to tweak them, simply changing a few accessories can be a major game changer) and even better, they will never, ever go out of style. These are the basics that should be in your wardrobe.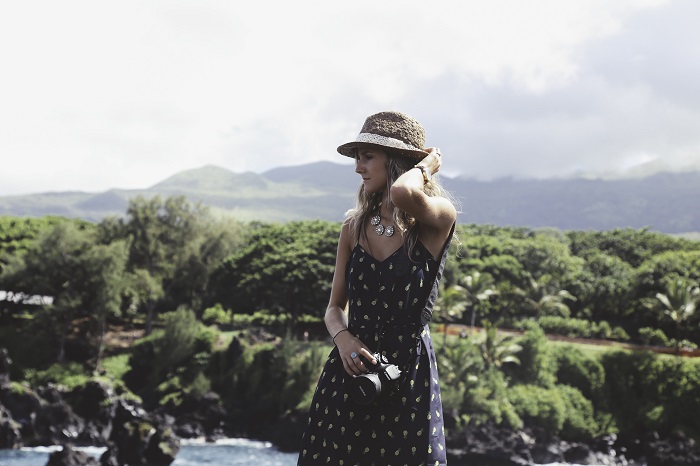 YOUR GO TO OUTFITS AT ANY AGE
A simple top with an a-line skirt. Think classic Dior, think Hollywood starlets of the golden age of cinema, this is a style that still very much applies now. It's relevant and elegant and can be as dressed up or as simple as you choose. A full skirt that nips in at your waist will look fantastic with a fitted t-shirt or a thin sweater. Pair it with at pair of heels and a great necklace for the evening or flats if you are looking for a more casual daytime look. What you need to consider is the fabrics you choose. For instance, a silk blend skirt will look a lot more dressy than a cotton blend one. There's also length. While a midi skirt might be ideal for some, for others it will make them look too short. What remains a constant is the overall shape of the outfit.
A dress with a cinched waist. Much like the above outfit, a simple dress that shows off your waist will always work for day. You can wear it to a picnic in the park or shopping with friends or depending on your job, to work. A dress in a heavier fabric like a denim or cotton will take you through most of the year. Worn with boots and opaque tights in winter or colorful wedges in the summer, you can dress it up or down.
An easy blouse and a pair of jeans. I'm guessing that most us have a fair number of jeans and blouses in our closets already. A nice blouse will be dressier than a simple tee, yet will still give you a clean streamlined silhouette that will always be in style and once again, will fit most situations in your life. Add a pair of heels and a moto jacket for night. Roll your jeans, un-tuck your blouse, throw on some sneakers and grab a bucket bag for day. It's really that simple and a no brainer outfit.
Men's inspired suit. A sleek architectural suit should be a must in every closet. A great pair of tailored pants in a wool will look sharp, not just for a business dinner, but can be a standout for a nice dinner out as well. You can pair them with a cashmere v-neck sweater for a more casual look or with a button down for a more formal feel.
An architectural blazer. Let's take the blazer from said suit and add it to any of the outfits above. I don't think I need to say more, but a blazer will pull every one of those outfits together and add that chic factor that we are always looking for.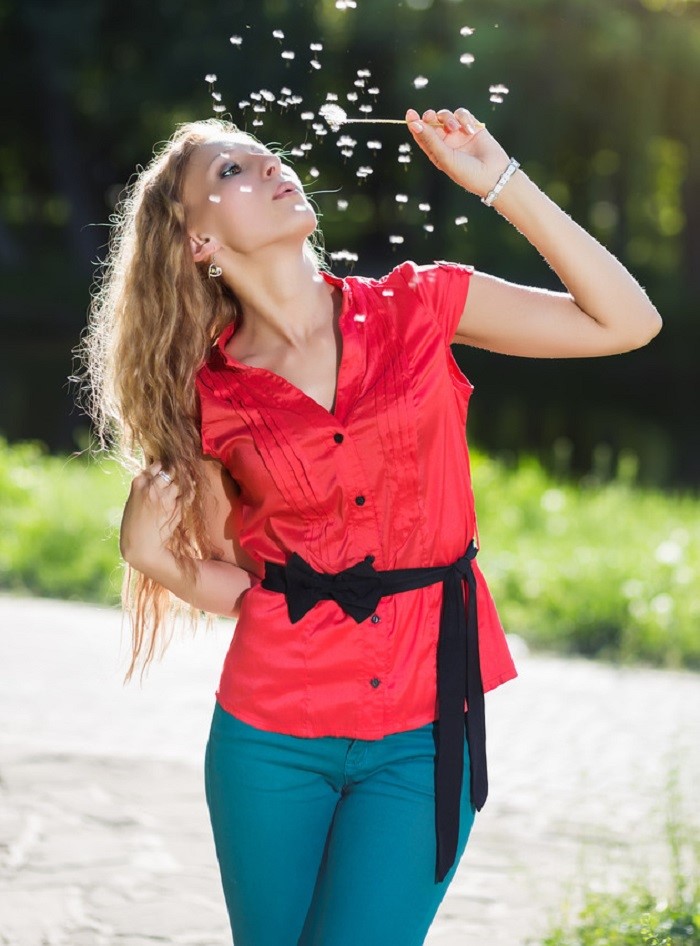 I'm a big fan of taking inspiration from movies and books. It's not about copying outfits, it's more about understanding the essence of a beautifully cut garment and of observing how master craftsmen artfully construct pieces, so that the wearer always looks impeccable, no matter how simple the outfit. Now, of course, this doesn't really make a full wardrobe because you'd need a some extra pieces for that, but what it does is give you a few no-brainer outfits that you are certain will work, fit and be appropriate for most days. All that's needed are a few accessories, a great lipstick and a fabulous haircut and you are set to go.
For more read: How To Dress In Your 30s & How To Dress In Your 40s.
What is your everyday go to outfit?
Continue the conversation and join me on INSTAGRAM and BLOGLOVIN
IF YOU ENJOYED THIS ARTICLE PLEASE SHARE IT AND SIGN UP FOR REGULAR UPDATES

images courtesy of DollarPhotoClub, PhotoDune & Unsplash respectively


Caroline has worked with international designers in fashion retail and completed professional makeup courses when working in the beauty industry. Her love of writing, photography and film inspired her to work at the Canadian Film Center and then to earn a BFA in Screenwriting. In addition to her blog, Style On The Side, you can see her work in Huffington Post Canada and other international websites.