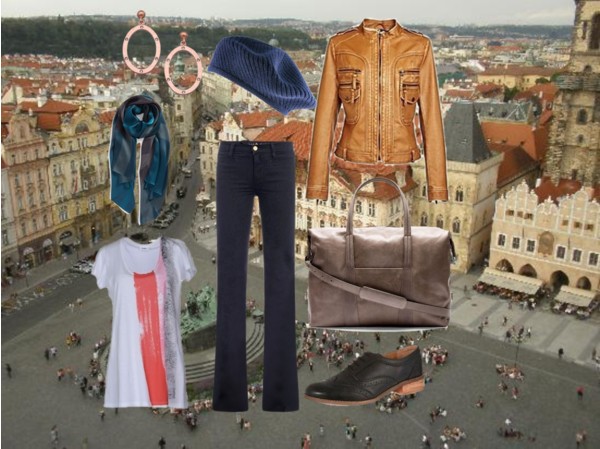 8 tips for packing light. I always get a small sinking feeling of dread every time I pull out the suitcase for a vacation. Now don't get me wrong, I really love to travel and I'm slowly mastering airport security checks and how to move through them as efficiently as possible, but I still can't stand having to lug a massive amount of suitcases with me, filled with a bunch of stuff I won't wear. Not only that, it feels as if every time I book a flight, I'm informed that I can bring less but somehow have to pay more….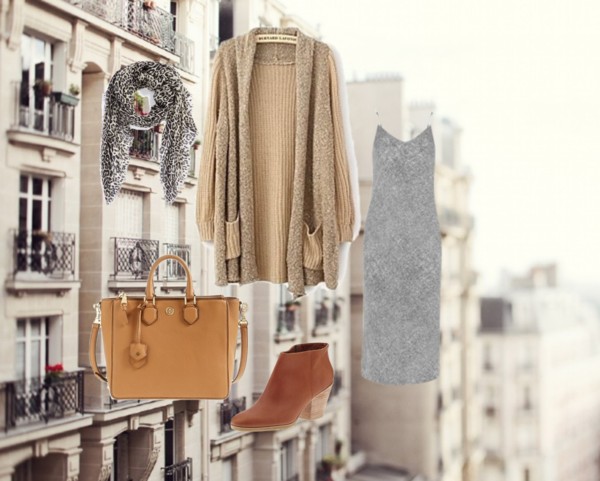 8 TIPS FOR PACKING LIGHT
Consider colour. When trying to pack light, neutrals will be your best friend. All the pieces in your wardrobe should coordinate so that you can mix and match to your hearts content. I like to throw in one brightly coloured shirt (or tee) just to shake things up a bit. Ideally, you want to bring fabrics that don't show stains and can easily be washed. For more on how to travel in style read this.
Roll it up or use cubes. I've always rolled up my clothes to make more room in my suitcase and it works great. Packing cubes are another fantastic option. Whichever you choose, the more organized you are the more you'll be able to bring.
Pack for a week. One week's worth of clothing should be enough for any trip. I  try to stay in apartment hotels where I can have a washing machine in my room. If that doesn't work out then it's usually fairly easy to find a laundromat.
Pack double duty items. This is such an important tip. When traveling, you really can't afford to wear any piece just once. I like to pack a crisp white button-down because it can easily be dressed down for day and up for night. A casually cut little black dress can be worn with flats and a denim jacket during the day and then for night, I might throw on a pretty scarf and a nice piece of jewelry. Be honest with yourself, is the item comfortable enough to walk around in all day and can it be dressed up? If the answer is yes then it goes in the suitcase.
Accessorize. I like to pack a few inexpensive (as in I won't be too heartbroken if I lose them) accessories whenever I travel. This rule applies if you are at home or on vacation. A great statement necklace can easily change up an outfit as can a fabulous pair of earrings or a sophisticated hat.
Buy a smaller bag. This is a bit of a trick, but the idea is that you'll fill up whichever bag you choose to bring because that's just human nature. Take a smaller bag and you'll naturally bring along less stuff.  This is also when you want to eliminate "what if" from your vocabulary. Unless you are flying to the deep arctic or will be in the middle of a jungle, you'll most likely be able to easily to pick up a necessity if you've suddenly found yourself missing something.
Plan to layer. Rather than packing a lot of heavy clothing, try bringing items you can layer instead. This way you'll be prepared for whatever the weather throws at you.
Consider the fabric. Of course it's not always ideal, but I generally try to pack clothing that's less bulky and doesn't wrinkle. Natural fabrics like wool and cotton are very versatile. They can easily be layered and are also breathable, so you aren't as likely to sweat if the weather suddenly gets warm.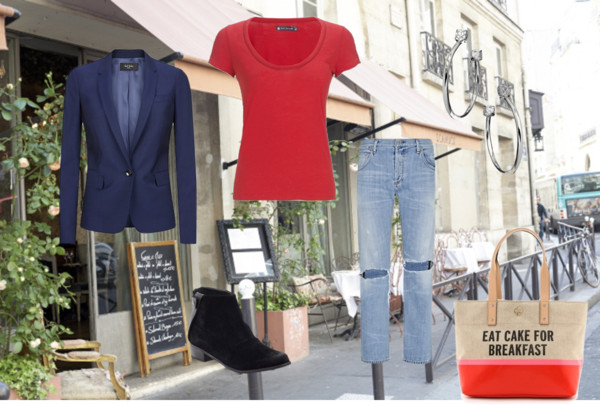 One of the things I love about traveling is that I can be whoever I want to be. No one knows me, they don't know my style, so I often like to try something new, something a little different. I may not have the confidence to wear it at home, but on vacation all bets are off.
What are some of your traveling tips?
For more don't forget to follow me on INSTAGRAM and PINTEREST
IF YOU ENJOYED THIS ARTICLE PLEASE SHARE IT AND SIGN UP FOR REGULAR UPDATES

feature image courtesy of DollarPhotoClub

Caroline has worked with international designers in fashion retail and completed professional makeup courses when working in the beauty industry. Her love of writing, photography and film inspired her to work at the Canadian Film Center and then to earn a BFA in Screenwriting. In addition to her blog, Style On The Side, you can see her work in Huffington Post Canada and other international websites.