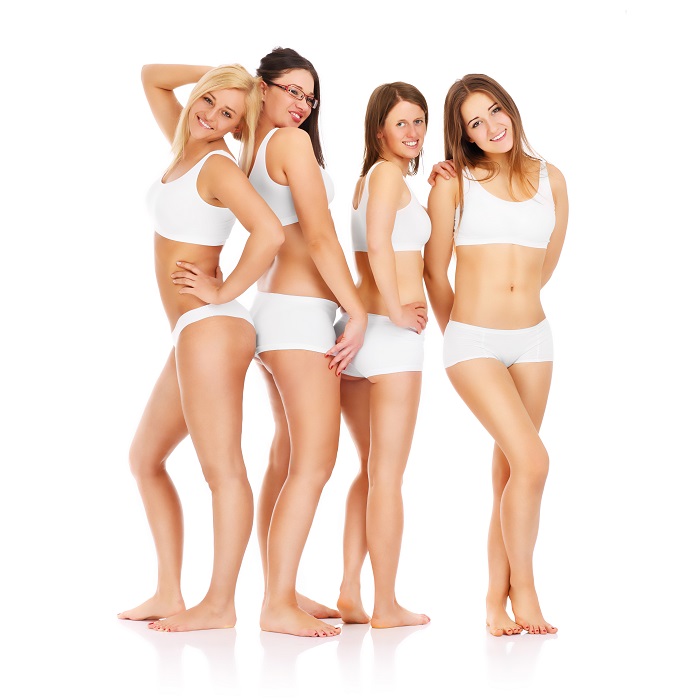 How to determine your body shape. So we've all heard this before, dress your body right and you'll always look your best. Okay that seems like a great idea, makes sense to me, but what's your body type and how exactly do you determine what it is? The general consensus is that there are 4 main body types, each with a number of variations. We'll go into each one in more detail in later posts including what works best for each shape, but for now, let's just look at them in general.  We've got hourglass, rectangular, inverted triangle and triangle.  Within those, there are apples, pears, spoons, bells, lollipops, wedges, rulers and even goblets, to name a few. It really doesn't matter what you want to call yourself, what's more important is that you recognize where you are widest, where you are narrowest and what your favourite body parts are.
HOW TO DETERMINE YOUR BODY SHAPE
Now, I know that many of us don't really want to be honest with ourselves and spending time dissecting your body is not necessarily your favourite past time, but let's just step out of our comfort zones for a minute.

Weight gain. Go stand in front of the mirror and really examine your body. If you were to gain weight, where would that be? Is it in your stomach, your hips or maybe your thighs?
Highlight your assests. Take a good look at yourself, what are your best features? Be honest, you know you have them. Do you love your elegant shoulders and back or maybe your shapely legs? Some of you might want to highlight your defined midsections.
Camouflage your problem areas. This part isn't as fun and you don't get to say that it's your whole body. What parts are you less comfortable with and don't want to highlight? This could be your hips and butt or maybe your arms or chest.
Now go grab a tape measure and take this quiz, it's super simple and remember, no one needs to know the results but you.
Do you have your results? Good. Are you surprised? I was a bit. In the past, I've been told so many different things about my body shape from various sales people, that I admit I've been confused about it.
Look, you can spend all of your time wishing that you were one shape or another, but in the end it doesn't really matter. It is what it is and it's only through knowing yourself that you can truly be happy. The good news is that each body type has its pluses and can be dressed to show them off.  Rather than focusing on the negatives it is all about highlighting the good parts. Also, keep in mind that we don't come out of a mold, so you may fall between shapes. Chances are, however, that you have more characteristics of one than the other. So rather than stressing about your shape, go have fun choosing the most amazing clothing that makes you happy and most importantly, makes you feel fabulous!
Do you consider your body shape when shopping for clothes?
*For more on how to determine your body shape follow me on instagram and pinterest*


*images courtesy of Dollar Photo Club