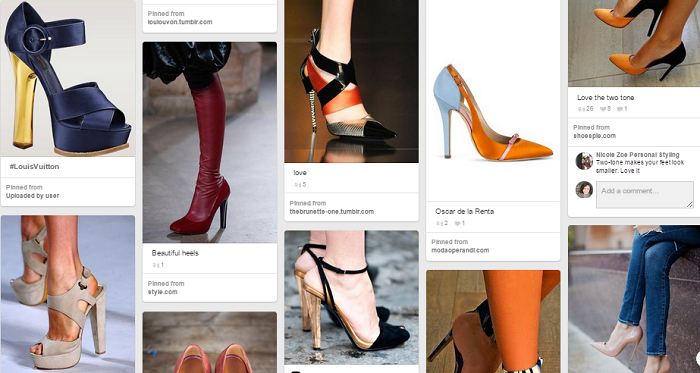 I'm away on vacation this week so I thought I'd bring you something a little different. I've invited Gretchen  from Retired by 40 to talk to you about Pinterest and how it can help drive traffic to your blog!
HOW TO GROW YOUR BLOG WITH PINTEREST
Blogging today is about all things visual. Twitter and Facebook are on the outs, and newer, more visual sites like Pinterest and Instagram are in!
I grew my blog from 30,000 monthly page views to well over 300,000 in the span of a few month simply by using the best visual tool for marketing – Pinterest! In doing so, I learned many things about growing a blog through Pinterest.
Three of these things are essential if you want to have a dynamic presence on Pinterest – no matter what niche you blog in, where in the world you're located, or your personal style.
And today, I'm sharing those things with you!
A Signature Pin
Before even beginning to try and grow your traffic from Pinterest, you need to take a hard look at your images! In order to develop a consistent, quality-backed brand on Pinterest you need to come up with a Signature Pin.
What is a Signature Pin?
A Signature Pin is an "image look" that acts as a template for each and every image that will be pinned from your website. Need an example of what I mean? Take a look:

What do these Signature Pins have in common?
Tall images, not wide
3 consistent fonts
A watermark or logo
Bright colors
An consistent, bold image statement
A Signature Pin carries over the same feel that your blog's branding package has into your Pinterest presence. It brands your blog, gives your content a feeling of quality, and makes navigation easier. You can read more about why you need a Signature Pin, how to create one, and pick up a free Signature Pin template here!
An SEO Strategy
Once you have developed a beautiful Signature Pin, it is time to start thinking about SEO. SEO stands for search engine optimization, and just like you use SEO in your blog articles to bring in search traffic, you have to embrace SEO on Pinterest to bring in more traffic.
Pinterest recently introduced new features, such as Smart Feed, Guided Search, and Rich Pins. I could go on all day about what each of these changes means, but I'll skip to the important part:
Pinterest is becoming a search engine.
Which means that just like you are trying to rank in google search for certain keywords, you need to be actively working to rank in those same keywords on Pinterest.
How to Use SEO on Pinterest:
Make sure every board has a category
Place 2-3 keywords in each board description
Each pin description should contain at least one keywords
Try to include relevant hashtags in pin descriptions
With a well thought out, strategic SEO strategy, you can rapidly gain followers and traffic to your blog from Pinterest!
Consistent Pinning Schedule
The last thing you need to really grow your traffic with Pinterest is a consistent pinning schedule. I'm talking about every half hour, around the clock, every day of the week.
And no, you don't have to pin manually at those times.
This is where a Pin Scheduler like Tailwind or BoardBooster comes in. You can set specific pinning times and which pins you would like to be pinned, and a scheduling tool will take care of the rest, freeing you up to actually work on your blog!
I suggest pinning 4 pins of others' content and then 1 of yours. The aim is to curate the best content around the topics you blog about, without overwhelming your followers with too much of your content.
Don't forget to pin your content to group boards, too! You can set up pinning to group boards in a pin scheduler as well, which will get the maximum number of eyes on your content!
Feeling a bit overwhelmed?
Pinterest can be so overwhelming if you don't know what you're doing. And if you're already on Pinterest but trying to grow your blog's traffic from it, Pinterest can be a massive time-suck!
That's why I created the Pinterest Assistant. I have both free and paid resources to help you reach success on Pinterest, because I truly believe that the best way to grow a blog's traffic today, is through Pinterest.
If you need help with Pinterest, check out the Pinterest Assistant today!
Gretchen Lindow, also known as The Pinterest Assistant learned all about success on Pinterest when building her blog, Retired by 40!, and she now blogs all about Pinterest at The Pinterest Assistant. When she's not blogging, she loves camping, hiking, and of course amazing food!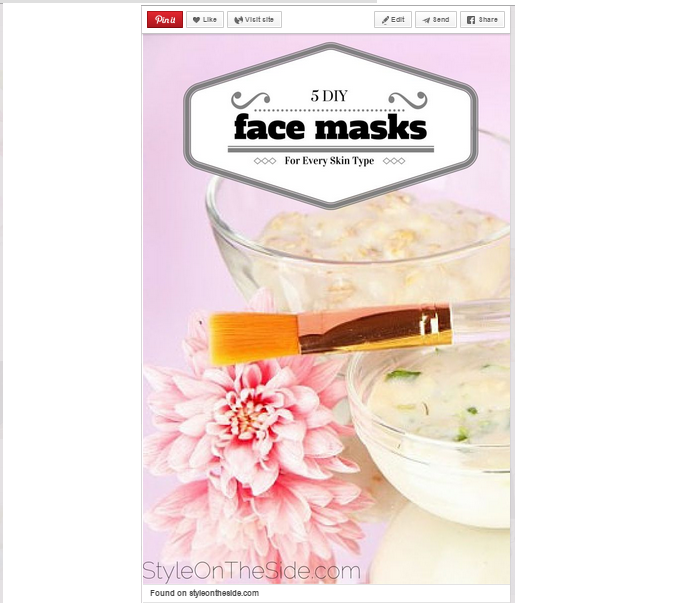 Follow me on INSTAGRAM and PINTEREST
If you liked this post please sign up for regular updates!