How to wear orange. A colour which embodies the warmth and optimism of the sun.  It is an uplifting and encouraging colour which will be your best friend, a companion of sorts, especially during a tough day. Traditionally, orange is thought of as a colour that is difficult to pull off. Many of us do not reach for it when it hangs in our closets, but it is a radiant shade that bestows upon us  a natural glow.  On the colour spectrum, it sits between fiery red and cheerful yellow thus allowing each of us to find a flattering shade for our skin tone.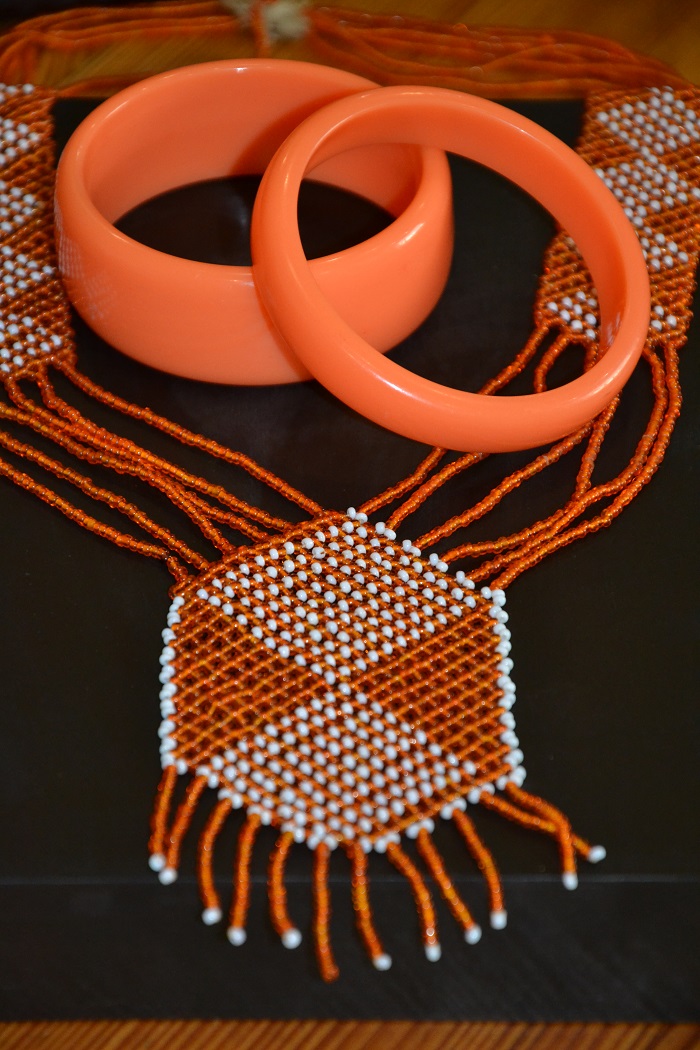 I love orange against denim as blue sits on the opposite end of the colour wheel and is therefore the perfect contrast.  A dark jean jacket is the perfect compliment to an uplifting orange dress or top. With a great pair of heels or ankle boots, you've suddenly got a girly outfit with a twist. A simple shift dress will definitely help you stand out in a crowd. This is a confident colour that inspires independence and competition. This spring, I will be wearing my spectacular feather earrings from Fly & Fierce Boutique. Bright and happy and little boho chic, they are an ideal addition to my wardrobe. They will look fantastic when a light breeze catches my hair as I sit at a cafe chatting with friends.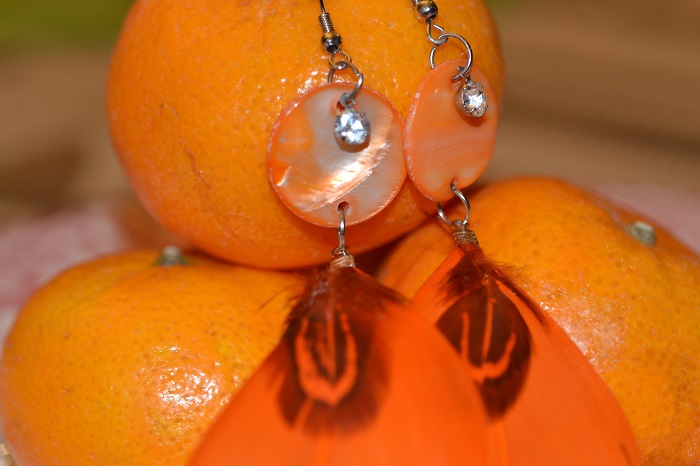 Another favourite pairing of mine is orange and white. It's fresh, vibrant and uninhibited. It's always best to take a lesson from nature. Picture a giant fruit bowl filled with oranges and lemons, sitting on your kitchen counter. What a wonderful spring/summer combination. A pair of straw wedges, dark denim jeans with an orange blouse and a yellow bag and you are ready for a day of shopping with friends. How about pairing an orange cotton shift dress with a yellow head scarf and a great straw tote? Suddenly you are ready for an afternoon picnic. This is most certainly a colour we should not shy away from. Worn head to toe, it may be a little much, but in moderation it will improve your mood and outlook. So this spring, weave some orange into your look!
How to wear orange, you tell me!
Some suggestions for how to wear orange
*For more on how to wear orange and other colours join me on instagram and twitter*


Earrings were a gift from Fly & Fierce