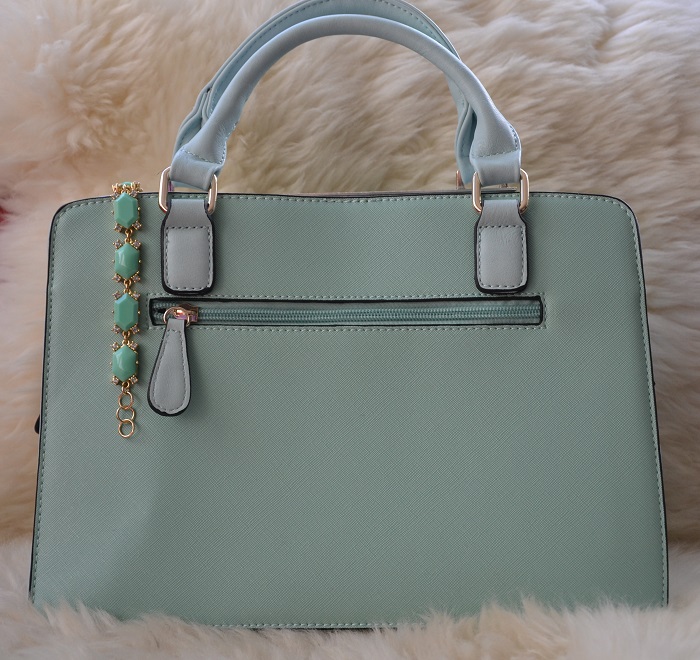 Mint. Not just for bridesmaid dresses anymore, it's now a refreshingly chic and cool colour. The perfect accent piece against a crisp white or jet setting navy. Just like a classic green, mint is a colour which encompasses love, joy and hope in abundance. Most importantly, however, it seems to capture a fresh breeze embodying the brightness of spring. I am finding myself inexplicably drawn to it at the moment. Maybe this is because it combines blue, which I love, with the cheerfulness of white and yellow? Or perhaps it's because it brings back memories of eating mint chocolate chip ice cream. Whatever the reason, this season I just can't seem to get enough.
As with all colours, it is important that you find the exact shade that is perfect against your skin tone.  Do you look best in a vibrant saturated hue or perhaps a fair whisper? It is a colour which should bring out your natural glow but it can easily wash you out.  The beauty of mint is that it works with just about every colour, a deep crimson, navy of course, peach, beige, gray and silver and even the warmth of summer yellow. You simply cannot go wrong. If you are still eyeing mint with some trepidation, opt for a great nail polish or a summer scarf. Or maybe you would rather pair a fabulous mint purse with a sleek navy blazer. For the very daring, try a fuchsia heel with a mint green dress. For whichever option you choose, remember that silver will lend a vibrant energy, while gold will cast a warm glow balancing mint's coolness.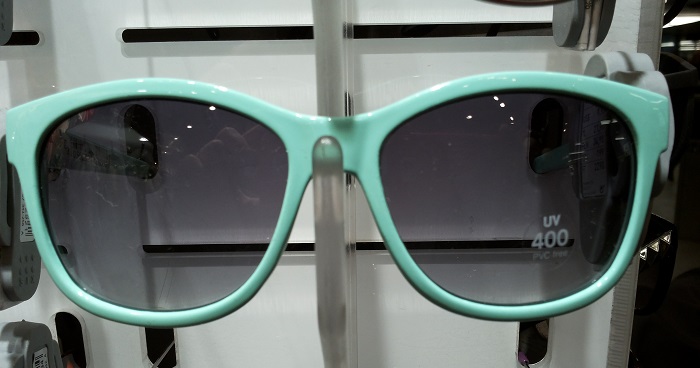 For a casual weekend look, I love the idea of a mint top with my favourite boyfriend jeans. Or a simple solid hued slip dress in any neutral shade, with a structured mint bag and a pair of oversized sunnies. Another option is finding an elegant pair of mint ballet flats to team up with a pleated white skirt. Or you could try a mint straw fedora with a peach maxi dress. This look would be perfect for a summery afternoon luncheon on the beach.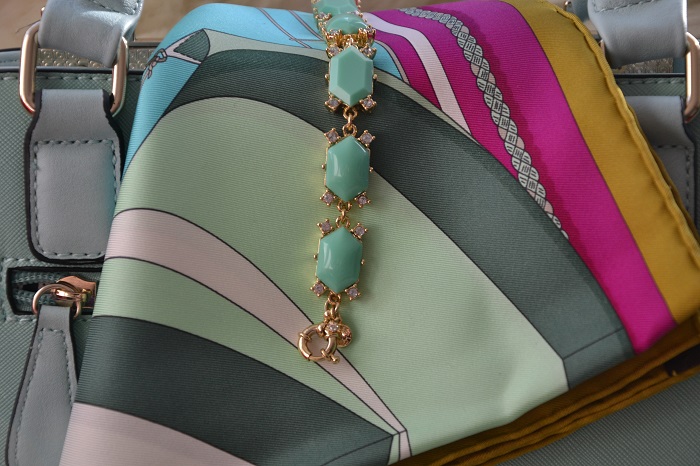 What I love most about mint is that it adds that hint of vintage character when paired with even the most contemporary pieces. I can wear my boyfriend jeans with cream converse and a simple tee,  but when I carry my structured mint bag it adds interest to an otherwise basic ensemble. Whether shabby chic or elegant and sleek, this is a colour you can easily adopt into your wardrobe!
How do you wear mint?
More mints for you palette:
*For more on mint and other fabulous spring summer colours visit me on instagram and twitter*