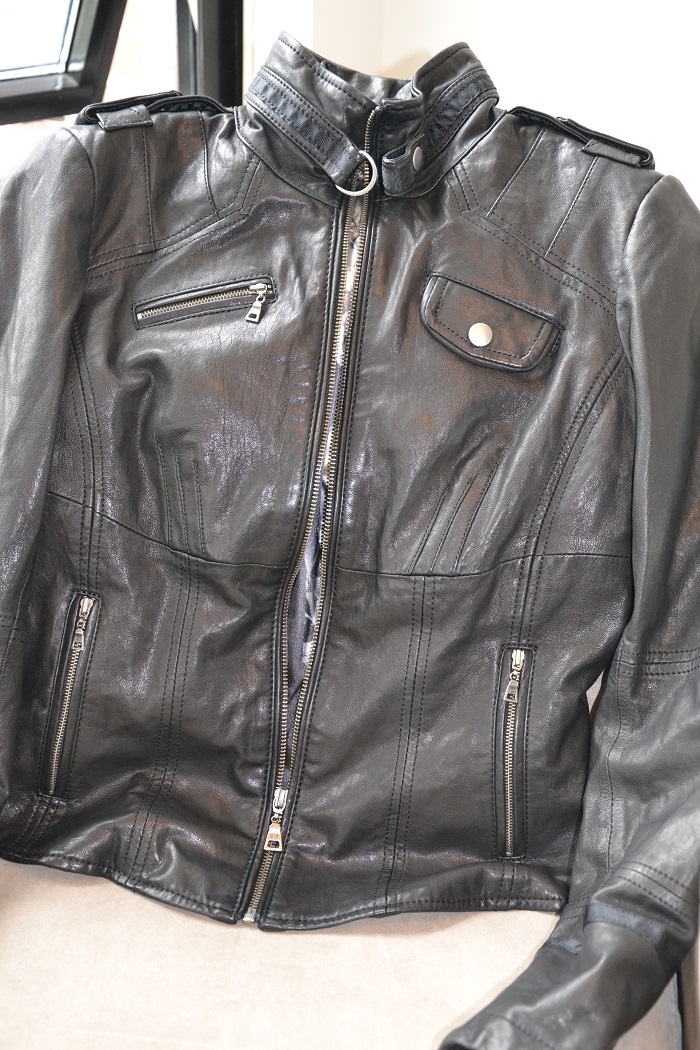 How to wear a moto jacket. I have always had an affinity for the classic moto jacket. Way back in high school, I remember when I bought my first one, made out of a heavy duty leather, perfect for a motorcyle…. In fact thinking back, it probably did have a chance to ride on a couple of bikes. I loved that moto jacket. Most likely it wasn't overly flattering, but paired with a floral print dress and my army parade boots, I was pretty thrilled with the results.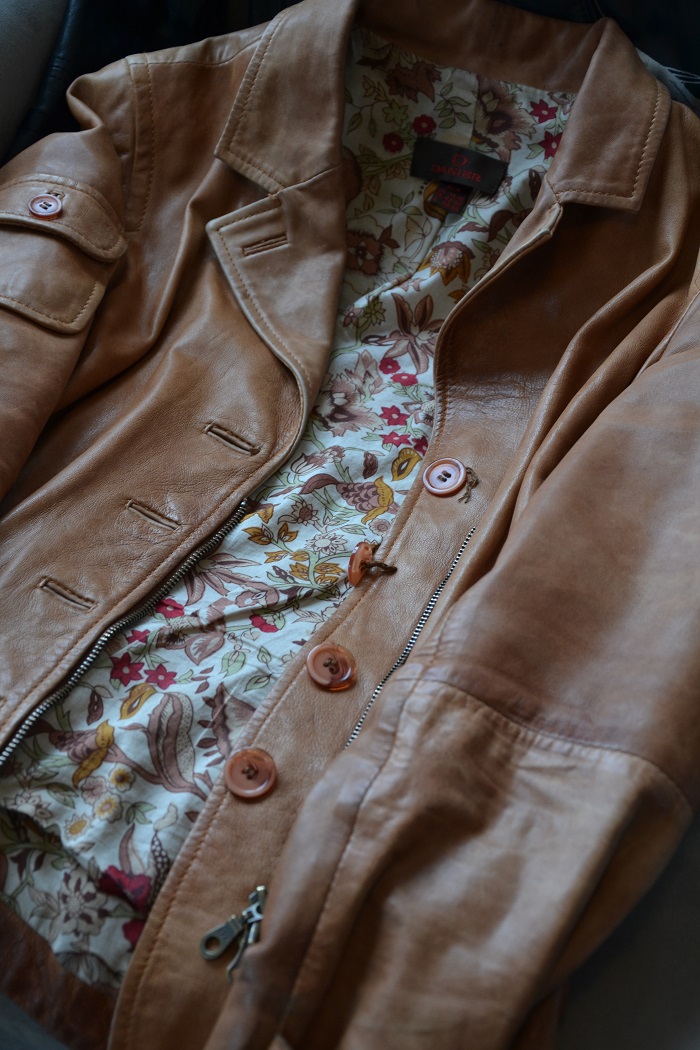 As I got older, my style changed, I moved on and my jacket was most likely donated. I'd like to think that it went on to a loving home. Over the years, I've often gravitated back to this style but never really took the plunge. The asymmetrical style just never looked quite right on me.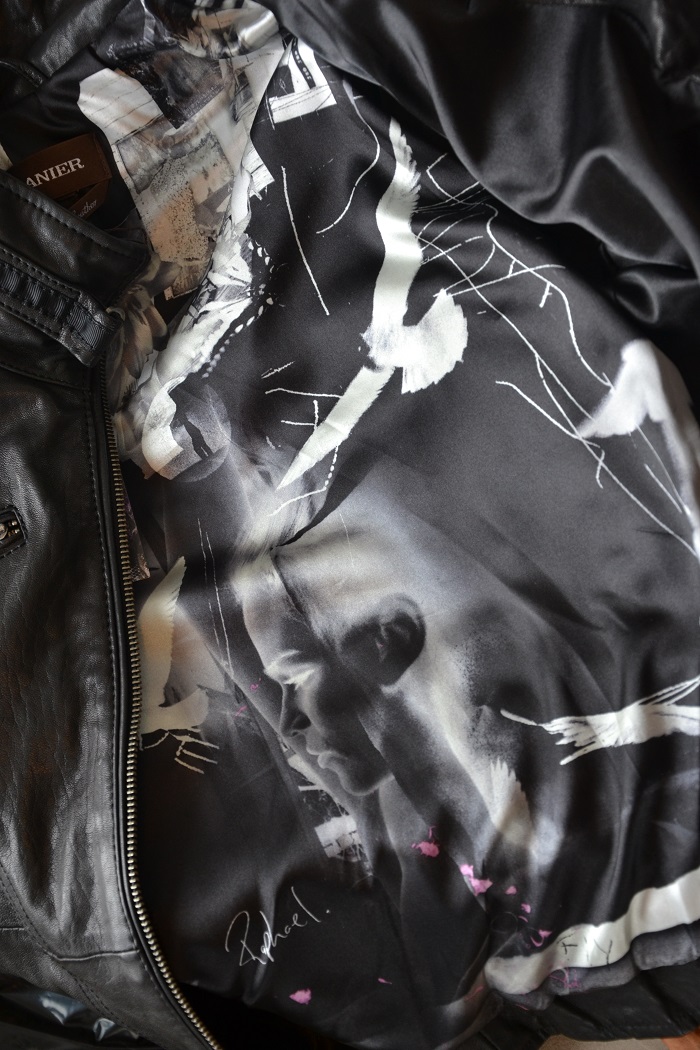 That was, however, until now! I was so thrilled to find this new moto jacket.  It doesn't have the asymmetrical zipper, but the cut is just perfect for me. The detailing is what sets it apart. A black ribbon set into the leather adds a feminine touch and the graphic lining make this a standout piece. I believe that it will be the perfect contrast to my everyday brown jacket.
How to wear a moto jacket
Contrast. This is a style which can either give you a rocker edge or look sleek and polished. Thrown over a flirty dress and heels it adds sophistication. This is the perfect juxtaposition between tough and soft. Worn with black boots, skinny jeans and a t-shirt and you have a downtown vibe happening.
Day to night. During the day, for a casual look, a stylized moto jacket can be thrown over an a-line or pencil skirt and knit top. In the evening try pairing it with a sequined tank top, boyfriend jeans and stilettos. On the weekend a moto jacket will look fantastic with a maxi dress, wedges and an ethereal gauzy scarf.
As with all your jackets fit is the key. A moto jacket looks best when it is fitted to the body. Remember that leather will stretch so you can opt for a more snug fit. Pay close attention to where the seams hit your shoulders. The jacket should give you some definition at the shoulders and then nip in to show off your waist. This will keep you from getting that boxy look.
Are you wearing a moto jacket this season? What do you look for in the fit and style?
Some of my favourite moto jacket finds: