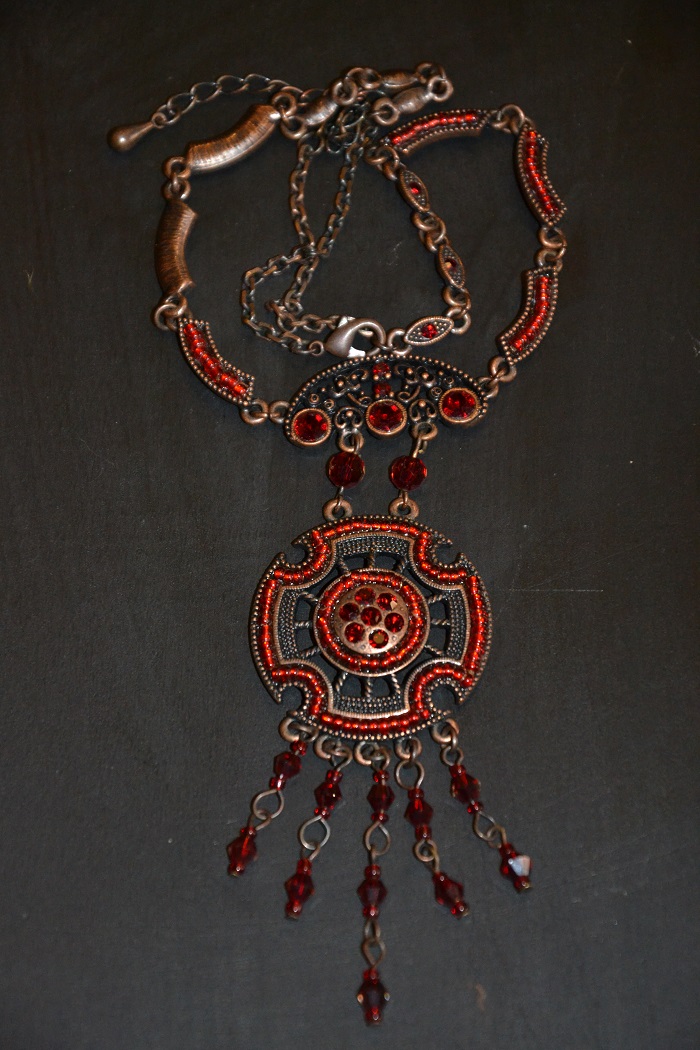 How to wear red. I'm seeing red! I'm definitely not angry, just seeing lots of wonderful, deep and intense reds. From lipsticks to jewels you can never go wrong with a luscious pop of crimson this season. Sure, it's the colour of Santa's suit and Christmas holly but it also holds some of its own magic. Just think of Snow White biting into a juicy red apple, or picture that perfectly seductive ruby pout on the silver screen.
It is a strong colour that calls out to us demanding we take action. It is an energetic colour that is both passionate and forceful. Whenever I wear red, I feel a certain power and it helps bring me out of my shell. I often turn to a bold lip when going out because I know that I will stand out in a room and it will give me the confidence to meet new and exciting people.
Personally, I love red lipstick during the day as well. Perhaps not a shade as bold as for night, but with a powerful colour on my lips, I know that nothing can stop me. This holds true for jewelry as well. There's is nothing quite so alluring as the depth of a ruby red gem, be it real or artificial.  They are both elegant and exotic, exuding a very sensual charm. A little bit of red sparkle next to the face will warm any skin tone. A pendant nestled delicately in the hollow at the base of the neck just begs to be noticed.  Of course, we can all picture the Femme Fatale who slithers her way into a fabulous black tie affair.
Not a colour to overdose on but I feel that we can all incorporate a little bit of it into our wardrobes.
Will you be incorporating red into your wardrobe this season?
Suggestions on how to wear red:
*For more on how to wear red please join me on twitter and pinterest*